Ayan Adak and Akanksha Palak – two students from SP Jain School of Global Management's Global MBA (GMBA) May 2019 cohort – have successfully published a case study titled 'Market Entry Analysis for IT Services Outsourcing Enterprises: A Case of Thailand and Vietnam Markets', reference 520-0091-1, with The Case Centre, Cranfield University, UK.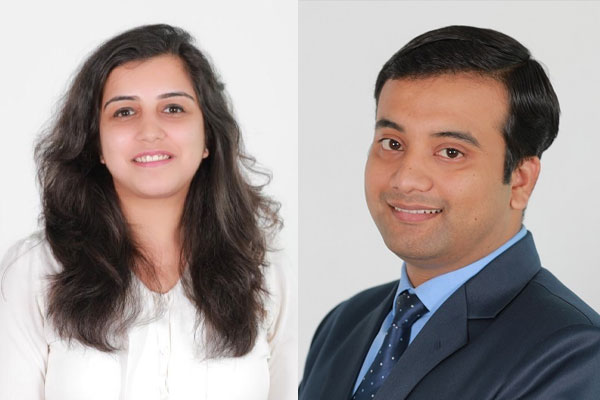 Akanksha Palak (left) and Ayan Adak (right) – our Global MBA students from the May 2019 cohort – have published a case study with The Case Centre, Cranfield University, UK
The study is based on their Industry Interface Project under the supervision of Dr Balakrishna Grandhi (Dean – Global MBA & Master of Global Business and Professor – Marketing & Strategy, SP Jain), Dr Tristan Chong. (Associate Professor and Area Head – Marketing, SP Jain), Irina Pismennaya (Senior Manager – Academics, SP Jain) and Sanjukta Srivastava (Deputy Director – Global Immersion Projects, SP Jain). Industry Interface Projects at SP Jain offer a multidisciplinary learning experience for our students, academic staff and corporate partners to solve complex business challenges.
Read the Case Abstract:
"As we witness a steep rise in the technological transformation over time, information technology (IT) is being regarded as the foremost influence on the modern economy. IT services have been revolutionizing the business and daily lives of the people over the yester-decades. With the inception of Industrial Transformation 4.0 alongside the technologies in the likes of internet of things (IoT), blockchain technology, machine learning, and artificial intelligence, the IT industry is witnessing a global expansion like never before. Large firms prefer to focus on the core competencies and outsource all other IT services to the IT giants such as TATA Consultancy Services, Infosys and Accenture. IT services outsourcing has been one of the major changes over the past few years and IT companies in Southeast Asia region are no exception. Looking at the forthcoming boom in digitization, Vietnam and Thailand are one of the biggest markets wherein the inception of the digital wave is taking place. This case discusses the current market and possible target accounts for the IT companies willing to enter and invest in the markets of Thailand and Vietnam."
About The Case Centre:
The Case Centre is the world's largest and most diverse collection of management cases, articles, book chapters and teaching materials. They are a not-for-profit organisation dedicated to advancing the case method worldwide, sharing knowledge, wisdom and experience to inspire and transform the global business education across the globe.