SP Jain School of Global Management has recently placed three Bachelor of Data Science (BDS) students as interns with Adaptive Investments, a US-based FinTech company. Our students – Aryaman Jena (BDS 2018 Intake), Tushar Sonthalia (BDS 2019 Intake) and Abhishek Tiwari (BDS 2019 Intake) – have been onboarded as Software Engineering Interns for a period of 6-8 weeks and are convertible based on performance.
During this internship, our students are assisting the company in developing and deploying the algorithms for AWS Lambda, a revolutionary serverless compute service.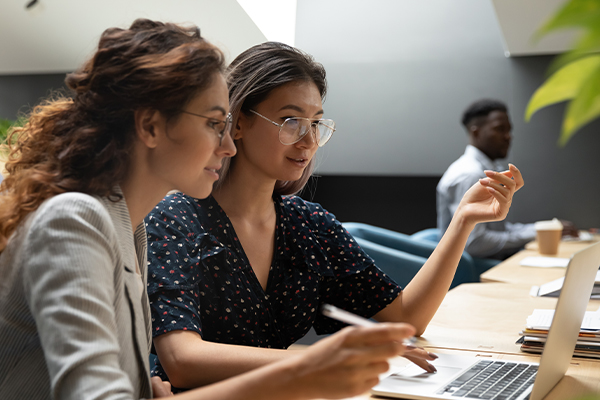 Internships offer students the opportunity to build a portfolio of international work experience, develop important professional attributes and put classroom learning to practice (Representational Image)
Adding to these achievements, here's where some of our other students are currently putting their newfound skills to test:
Pratiksha Sharma (BDS 2018 Intake), Vedant Kabra (BDS 2019 Intake) and Dhruvi Nishar (BDS 2019 Intake) are pursuing internships at the University of Massachusetts Boston (USA) under the guidance of renowned professors Dr Lawrence Pohlman and Dr Debashis Guha. You can read more about their internship experiences here.
Rithwik Chuggani (BDS 2018 Intake) and Hoang Nguyen are pursuing internships at AI Australia (Sydney).
Hai Nguyen (BDS 2018 Intake) completed an internship at VP Bank (Vietnam) and is currently in the midst of an internship at AT Faethm AI (Sydney).
Purav Tekwani (BDS 2018 Intake) is pursuing an internship at Johnson & Johnson (Sydney).
Several of our students have also previously interned at Instagram, Facebook, ISI, NITIE, Edify Accelerator, IIT Kharagpur, IIT Bombay and many leading US and European universities.
You can learn more about the student experiences of our BDS 2019 Intake here and read more about the accomplishments of our BDS 2018 Intake here.
Here's a glimpse at some key highlights of our Bachelor of Data Science program:
The 3-year undergraduate program offered at our campuses in Mumbai and Sydney is designed to equip you with practical skills in data science, programming and analytics, so that you can enter the job market with in-demand skills immediately on graduation.
Internships*, during Year 1 and 2, give you hands-on experience in identifying and interpreting actionable information from raw data and using them to make informed business decisions.
Academic partnerships with AWS, Oracle, Dell and SAS Institute lets students access world-class training and mentorship on cutting-edge technologies.
SP Jain has been accredited by the Data Science Council of America (DASCA) based on the strength of its Data Science program and, as a result, students have the opportunity to earn a certification from DASCA, the world's leading standards and credentialing body for the Data Science profession.
Graduate with an Australian degree and apply for a 2-year Post Study Work Visa** in Australia – an emerging hub for data science.
Admissions are currently open for the October 2020 Intake.
*SP Jain assists students in their internship efforts but doesn't guarantee the same.
**On completing your SP Jain degree, you may be able to live and work in Australia by applying for a post-study work visa. The post-study work visa is not a guaranteed outcome of the program. For more information on the conditions to be granted this visa, please visit the Australian Government's Department of Home Affairs website.