The Bachelor of Economics (BEC) is a 3-year program that gives students an in-depth understanding of economics in a global context. The course is quantitative in nature and teaches you how to study international business environments and critically analyse issues from an economist's perspective.
Please Note: This program is not offered in Singapore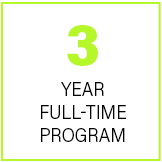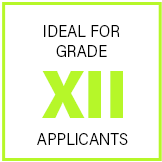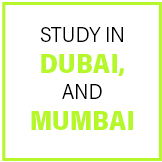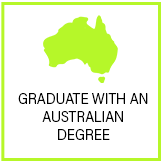 The academic track of the BEC program is made of a blend of core courses, electives, industry projects, internships and certificate programs. As a freshman at SP Jain, you will jump right into core courses that provide the foundation for more detailed and specialised learning in the second half of the program.
A unique feature of the program is the requirement to undertake an Action Learning Project along with regular subjects. Student teams work with local companies to submit consultant level reports and analysis. This project is very important as it offers you the opportunity to add significant value to a company, gain first-hand exposure to businesses and build important industry contacts.
The first year of the program, spent in Mumbai, focuses on business management, general education and other contemporary topics that provide a broad perspective of the environment in which businesses operate today.
Economic History
Behavioural Finance & Economics
Statistics
Financial Accounting
Introductory Econometrics
Quantitative Analysis for Decision Making
Development Economics
Financial Management
As students progress to their second and third years, spent in Dubai, the focus shifts to specialist subjects. An intensive capstone project in Year 3 culminates academic learning.
Game Theory & Applications
Monetary Economics
International Trade Theory & Practice
Commercial Law
Financial Markets
International Business
Microeconomics & Macroeconomics
After completing the course, students will have learnt to appreciate various aspects of the theory and practice of economics, including development economics. Its strong real-world emphasis combined with the theory and application of economics makes this course highly beneficial, whether you want to pursue a career as an economist, consider a general career in business or opt for graduate studies.
Admissions are now open to our September 2019 intake.
UG Info-Session Schedule
Date
Day
Location
Venue
Time
25th May 2019
Saturday
Pune

Vivanta Blue Diamond, 11, Koregaon Park, Pune– 411001, Maharashtra, India

11:00 am- 4:00 pm

25

th

May 2019
Saturday
Chandigarh

Hotel Mount view, Sector - 10, Chandigarh, India

11:00 am- 4:00 pm
26th May 2019
Sunday
Hyderabad

Taj Krishna, Road No. 1, Banjara Hills, Hyderabad - 500034, Telangana, India

11:00 am- 4:00 pm

26

th

May 2019
Sunday
Chennai

Taj Club House, No. 2, Club House Road, Chennai - 600002, Tamil Nadu, India

11:00 am- 4:00 pm
2nd

June

2019

Sunday

Bengaluru

Taj MG Road, 41/3 Mahatma Gandhi Road, Bengaluru - 560001, Karnataka, India

11:00 am- 4:00 pm
2nd

June

2019

Sunday

Kolkata

TBA

11:00 am- 4:00 pm