90 percent of data in the world today has been created in the last 2 years alone. Some estimate that data production will be 44 times greater in 2020 than it was a few years ago. Others estimate that approximately 2.5 quintillion bytes of data is being generated every day. Global demand for data science and computing expertise exceeds supply, with predictions of a major shortage of analysts for at least the next 10 years. For graduates in Data Science, this presents a high potential employment opportunity.
SP Jain's Bachelor of Data Science (BDS) is a 3-year course designed to prepare graduates who can conduct data-driven investigations, and conduct visual and advanced analytics by acquiring and managing data of all types. Through this course, graduates will develop an in-depth understanding of data science and the techniques for analysis of quantitative and qualitative data to arrive at solutions. They will be able to identify patterns, predict trends and analyse data from sectors such as manufacturing, banking and finance, retail, and healthcare.
The BDS program is currently offered at our campuses in Mumbai and Sydney. Students can opt to spend the first year in Mumbai, and years 2 and 3 in Sydney, or spend all three years of the program in Sydney.

*Although the BDS is a 3-year program, students joining the January intake can complete the program in 2.5 years by undertaking Semesters 1, 2 and 3 in Year 1.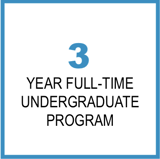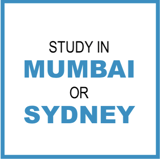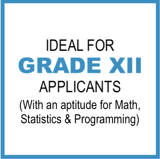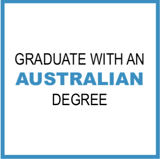 Why SP Jain's Bachelor of Data Science?
In an increasingly digital world, Data plays a very important role in driving decisions, innovation, and productivity in large multinationals, non-profits, and governments. It is being used to analyse social media trends to formulate election strategy, evaluate meteorological data to predict the weather or even to analyse retail data to drive more sales.
SP Jain's new undergraduate program in Data Science enables students to develop a thorough understanding of Data Analysis, rapidly adapt to the changing role of Information Sciences and bring in creative solutions to tackle the challenges that arise in modern business.
There is real value that can be extracted from analysing data and on graduating from this program, you will be able to help organisations:
Develop better strategies, improve operational efficiencies, reduce costs and terminate risks

Make information transparent and usable at much higher frequencies

Enable the collection of more accurate and detailed performance information on products and services, and therefore, expose variability and boost performance

Allow finer segmentation of customers and enable customisation of products and services

Help in the development of the next generation of products and services
From Data Mining, Machine Learning, and Social Web Analytics to Simulation Modelling, Data Mining, and Algorithmic Training – over the course of 3 years, SP Jain's BDS takes you deep into every aspect of Big Data. Not simply from a theoretical perspective, but also through practical, applied capstone projects and industry internships that help students supplement academic knowledge with real-life industry experience, make meaningful contributions to companies, build strong professional contacts, and explore full-time career opportunities.
Australia has always been an education hub and the addition of Post Study Work Rights (PSWR) for 2 years* has made Australia a more conducive and exciting option for undergraduate and postgraduate study. BDS students, on completion of 2 years of full-time academic study in Sydney, are eligible to live and explore career opportunities in Australia for 2 years.
*Applicable as per the current Post Study Work Visa Rights in Australia. The laws are subject to change.
In the last seven years of our short but decorated fourteen-year-old history, SP Jain and its programs have been ranked by reputed international publications. Our 1-year Global MBA program has been ranked by three of the world's top four MBA rankings – Forbes, Financial Times and The Economist. In each of these rankings, we are amongst the youngest schools featured – an accomplishment we attribute to our unique and innovative model of business education.
Get an opportunity to experience SP Jain's latest innovation, the Engaged Learning Classroom (ELC), which focuses on developing your skills like problem-solving, communication, teamwork, critical thinking, creativity and business intelligence. The tablets in the classroom aim to increase the engagement between students and faculty. Our new app has exciting features which allow you to virtually raise a hand to ask questions, message the faculty, participate in polls and quizzes, benefit from advanced note-taking capabilities including recording, drawing and sharing of documents, and much more – all in real time!
How will you know if you have developed the skills that are needed to excel at work? Our learning analytics app will help you keep track of your performance every day and measure your progress. Exercise your brain, build your creative stamina and train yourself to think like a business leader by becoming a part of SP Jain's Classroom of the Future.
The academic track of the program is made of a blend of core and advanced specialist subjects. Our curriculum is built on the principle that subjects get more and more specialised as you progress through the program.
A unique feature of the program is the requirement to undertake, in the final year, applied analytics capstone projects that give students practical, hands-on experience in identifying and interpreting actionable information from raw data
,
and using them to make informed, mathematically valid decisions.
The subjects undertaken in the first year of the program build a strong, general foundation in data science, mathematics as well as computer science.
Discrete Mathematics

Mathematical Statistics

Introduction to Computer Programming

Introduction to Databases

Linear Algebra

Calculus

Introduction to Data Science

Statistical Data Analysis




In Year 2, mathematical and analytical topics are explored in considerable depth, and students are exposed to topics such as Data Integration, Calculus, Data Structures, Programming, Machine Learning, and Matrix Algebra and Applications.
Advanced Calculus

Algorithms and Data Structures

Data Integration and Warehousing

Visual Analytics (or Explorative data analysis)

Matrix Algebra and Applications

Programming for Analytics

Consumer Behaviour and Marketing Research

Machine Learning
Advanced learning continues in Year 3 through topics like Simulation Modelling, Data Mining, Social Web Analytics, Advanced Web Analytics, and Big Data Processing Techniques and Platforms.
Simulation Modelling

Data Mining

Object Relational and NoSQL Databases

Data Science Capstone Project I

Social Web Analytics (or Web, Internet of Things, and Social Media Mining)

Advanced Analytics (Stream, Sensor and Spatio-temporal Analysis)

Big Data Processing Techniques and Platforms

Data Science Capstone Project II
Faculty members are the heart of any academic program. They create the conditions that bring out the best in students. SP Jain's faculty is selected on the basis of proven success and expertise. They are among the best in their respective fields, a multinational collective of recognised scholars and experts who bring a wealth of research, teaching, and industry experience to the classroom.
FACULTY PROFILES:

Aditya Narvekar
MS Computer Science (Drexel University, USA); MBA (NYU Stern, USA)
Areas of Expertise: Python Programming, Financial Analytics


AK Chakraborty
BStat, MStat (ISI Calcutta, India); PhD (IISc Bangalore, India)
Areas of Expertise: Statistics and Statistical Machine Learning

Arun Chatterjee
Visiting Faculty
PhD (IIM Bangalore, India)
Area of Expertise: Business Analytics

Ashoka Chaudhuri
MS, MPhil
Areas of Expertise: Mathematics and Applied Mathematics

Debashis Guha
BTech (IIT Kharagpur, India); PhD (Columbia University, USA)
Areas of Expertise: Machine Intelligence & Deep Learning

Joseph Konstan
(Distinguished Visiting Faculty)
AB (Harvard University, USA); PhD (UC Berkeley, USA)
Areas of Expertise: Recommender Systems and HCI

Maddulety Koilakuntla
PhD in ISO 9000 & QS 9000 Quality Systems
Areas of Expertise: Statistics and Operations Research

N Sarala
MS Computer Science (SNDT University, India)
Areas of Expertise: Databases, Web Development and Visual Analytics

Narasimha Karumanchi
(Distinguished Faculty)
MS (IIT Bombay, India)
Areas of Expertise: DevOps, Data Structures & Algorithm

Navnit Belur
MS Computer Science (Georgia Institute of Technology, USA)
Area of Expertise: Data Science in Python

Nitin Sharma
MS Computer Science (University of Mumbai, India)
Areas of Expertise: Cloud and Big Data

Prasad Patil
MS (State University of New York, USA)
Area of Expertise: Applied Statistics

Pritam G Shah
MS, PhD (University of Canberra, Australia)
Areas of Expertise: Computer Vision and IoT

Sunil D Lakdawala
MS (IIT Bombay, India); PhD (Yale University, USA)
Areas of Expertise: Data Warehousing, Data Mining

Suchismita Das
PhD (Indian Institute of Science Education and Research, India); MS (IIT Kharagpur, India)
Areas of Expertise: Mathematics and Statistics

Swagoto Chatterjee
Visiting Faculty
PhD (IIM Bangalore); BTech (IIT Kharagpur)
Area of Expertise: Business Analytics
Students must have completed high school/secondary school/junior college or some equivalent form of secondary education and placed in the top 25% of their class.
Students are shortlisted on the basis of their Year 10 or most recent Board exam (taken in the past 2 years) and SP Jain Entrance Test (SPJET) or SAT score.
Domestic Applicants (Australian):
NSW Higher School Certificate or its interstate equivalent: minimum ATAR of 85

International Baccalaureate Diploma: minimum score of 32 points (from at least six subjects, with three at higher level)

Completion of an approved course at the level of Certificate IV taken at a registered provider of technical and vocational education in NSW or its interstate equivalent

Possession of qualifications deemed equivalent to either of the above three points
International applicants:
All India Senior School Certification Examination (CBSE), India School Certificate (ISC) Year 12 exam, or Higher Secondary Certificate (HSC) from the Indian State Boards: minimum score of 70%

International Baccalaureate Diploma: minimum score of 32 points (from at least six subjects, with three at higher level)

A Levels: minimum of grades B, B, B in 3 Advanced level subjects in the same sitting
English Language Requirements:
Applicants are required to demonstrate an acceptable proficiency in English. This is assessed during the evaluations. Students who have not been educated in English must have acceptable English language scores as detailed below:
IELTS overall score of 6, with no band less than 5.5

TOEFL iBT score of 60 overall, with no band less than 20

PTE score of 50, with no band less than 45
The application can be submitted online at no cost.
A student must submit only one application. In fact, duplication of applications may lead to a student's form/admission being disqualified. It is not necessary to have Year 12 results on hand at the time of application. In case the Year 12 results are not in hand, selected students will be offered conditional admission to the program.
Students need to take either the SAT or the SP Jain Entrance Test (SPJET). The minimum entrance test score required is:
SAT score of 1250 - (SAT College Code - 7579)

SPJET score in the 70th percentile
In addition, students are required to take a Math test and achieve a score acceptable to SP Jain.
It is rare for SP Jain to admit students with lower scores, but we do consider all factors including academic performance and extracurricular achievements.
Shortlisted students are required to pay an SPJET FEE OF USD 45 before requesting for an SPJET date.
Finally, applicants are also required to satisfactorily complete a personal interview. This interview is designed to assess communication skills, subject knowledge, and analytical skills.
The admissions team shortlists applications based on past academic performance, entrance test scores, English language proficiency, subject knowledge, analytical skills, and other achievements. If your application has been shortlisted, you will be called in for further evaluation.
Shortlisted students are required to pay an EVALUATION FEE OF USD 55 before requesting an evaluation date.
You will be emailed an admission decision approximately a week after the evaluation.
PROGRAM FEE: SEPTEMBER 2019 INTAKE
Academic year

YEAR 1
YEAR 1
YEAR 2
YEAR3
2019-20
2019-20
2020-21
2021-22
Mumbai
Sydney
Sydney
Sydney
Fees & Other Charges
INR
USD
USD
USD
A. Annual Registration fees
1,60,480
2,000
2,000
2,000
B. Tuition Fees
(inclusive of two semesters, to be paid semester wise)
955,800
21,500
22,000
22,500
C. Course materials(including e- books), cases, simulations and Out of classroom activities
1,20,360
1,900
1,900
1,900
D. Insurance charges
12,036
550
550
550
TOTAL
1,248,676
25,950
26,450
26,950
Annual Registration Fees:
Please take note that the Annual Registration fees once paid shall not be refundable under any circumstance
1 Students accepting the offer by January 31, 2019 would be given a rebate of USD 500. The rebate is for the Academic year 2019-20 only
Mumbai fees are inclusive of GST @ 18%
Visas:
Australia visa - Students would be personally responsible for obtaining the visa. SP Jain would facilitate and assist with all the documentation. Visa fees would be paid by students as applicable. Students are required to demonstrate sufficient financial resources to cover their expenses towards tuition fees, living, travel and/or any other personal expenses. Full details on student visas for Australia are available on https://www.border.gov.au/Trav/Stud
Insurance:
**Figures mentioned are indicative for Sydney. Actual figures would be billed at the commencement of each year
For Sydney insurance, we may take the premium for all years upfront as it is mandatory to take the policy for the course duration for the Australian visa
Note:
Registration fees are payable each year along with the first semester fees for the year
Registration fees are taken every year to meet various administrative costs like subscriptions, software, internet, database management, learning management systems, etc.
The tuition fees are to be paid in 2 installments - 50% per semester
All other fees are to be paid prior to the commencement of the course/academic year
Fees are payable at SP Jain's Sydney campus
All airfares would be borne additionally by students
| | | |
| --- | --- | --- |
| | Semester 1 | Semester 2 |
| Last date for payment of all fees | 1-Aug-19 | 15-Dec-19 |
| Interest on payment received after the above mentioned date | 15% p.a. | 15% p.a. |
ACCOMMODATION FEE:
Academic year

Jan-Aug 2019
2020-21
2021-22
Sydney
Sydney
Sydney
AUD
AUD
AUD
13,000
13,300
13,850
** Housing costs indicated for Sydney are indicative and actual costs would be advised at the commencement of each year.
It is not mandatory for students to stay on campus in Sydney but it is highly recommended.
If a student wishes to, s/he can make his/her own accommodation arrangement.
Housing through SP Jain would be on a first-come-first-serve basis.
Housing fees for the entire year are to be paid by August 1, 2019. Fees cannot be paid per semester.
Interest at the rate of 15% pa would be charged for payments received after August 1, 2019.
Student Housing Fees once paid would not be refunded under any circumstance.
Accommodation would be made available 2 days before the start of orientation and up to 2 days after the end of the academic year.
If a student requires housing during the semester/summer break, s/he would have to inform the School in advance and the School would try and accommodate
There would be an additional cost for stay during the semester/summer break
The student housing fees do not include meal costs.
Any student found violating the code of conduct in S P Jain's accommodation may be asked to vacate the hostel premises without any prior notice and without refund of hostel fees paid.
Admissions are now open to our September 2019 intake.
UG Info-Session Schedule
Date
Day
Location
Venue
Time
25th May 2019
Saturday
Pune

Vivanta Blue Diamond, 11, Koregaon Park, Pune– 411001, Maharashtra, India

11:00 am- 4:00 pm

25

th

May 2019
Saturday
Chandigarh

Hotel Mount view, Sector - 10, Chandigarh, India

11:00 am- 4:00 pm
26th May 2019
Sunday
Hyderabad

Taj Krishna, Road No. 1, Banjara Hills, Hyderabad - 500034, Telangana, India

11:00 am- 4:00 pm

26

th

May 2019
Sunday
Chennai

Taj Club House, No. 2, Club House Road, Chennai - 600002, Tamil Nadu, India

11:00 am- 4:00 pm
2nd

June

2019

Sunday

Bengaluru

Taj MG Road, 41/3 Mahatma Gandhi Road, Bengaluru - 560001, Karnataka, India

11:00 am- 4:00 pm
2nd

June

2019

Sunday

Kolkata

TBA

11:00 am- 4:00 pm