SP Jain's Professional Program in Big Data & Visual Analytics is a highly stimulating and application-based program that combines technical and business knowledge to help you provide solutions to the challenges that Information Sciences and Big Data pose on corporations in the 21st century.
PLEASE NOTE: THIS PROGRAM IS NOT ACCREDITED BY TEQSA, ASQA OR ANY REGULATORY BODY IN INDIA OR OVERSEAS.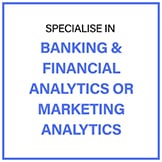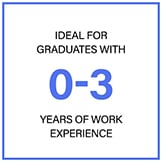 Why SP Jain's Big Data & Visual Analytics?
The 8-month professional program in Big Data & Visual Analytics includes the following components:
Quantitative Methods
Statistics
Databases
Data Visualisation
Data Structures & Algorithms Using Python
Machine Intelligence & Deep Learning
Natural Language Processing
Recommender Systems
Data Mining
Functional Programming in Scala
Data Engineering (Hadoop & Apache Spark)
Cloud Computing & DevOps
Specialisations:
Option 1: Banking & Financial Analytics
Option 2: Marketing Analytics
Curricular Practical Training (Project/Internship)
The program is truly your gateway to exploring, analysing and unravelling the complex and unstructured data-driven world. Given the need for specialist knowledge, we provide a range of specialisations in cutting-edge topics like Banking & Financial Analytics and Marketing Analytics.
On completion of the program, students would have learnt to apply quantitative modelling and data analysis techniques to solve real-world business problems, successfully present results using data visualisation techniques, demonstrate knowledge of statistical data analysis techniques utilised in business decision-making, apply principles of data science to the analysis of business problems, use data mining software to solve real-world problems and employ cutting-edge tools and technologies to analyse Big Data.
Quantitative Methods
Linear Algebra; Matrices, Calculus: Differentiation, Integration (single variate), Optimisation, Discrete Mathematics, Simplex Methods, Assignment & Transportation, Game Theory, Graph Theory, Brownian Motion, Lebesgue Sample Space, Measure Theory, Martingale
Statistics
R-studio Fundamentals, Programming in R, Data Handling, Transformations, Descriptive Statistics, Probability Theory; Central Tendencies, Distributions, Regression, Stochastic Processes, Hypothesis Testing, Time Series
Databases
ER Modelling, SQL, Indexes and Constraints, Relational Databases, MySQL Workbench, NoSQL Theory and Clustered Databases, Document Databases such as MongoDB, Graph Databases, Google Firebase / AWS Redshift
Data Visualisation
Visual Cognition, Perception, Analytical Design, Dashboard and Storytelling, Tableau, Work Sheet & Dashboard Actions, Guided Analytics, JavaScript, React-REDUX
Data Structures & Algorithms Using Python
Python Programming; Data Representation such as JSON and XML, Python Scripting, Objects & Data Types, Functions, Strings, Boolean Logic, Data Libraries; SciPy, NumPy, Pandas, Matplotlib
Algorithmics: Searching & Sorting, Divide & Conquer, Dynamic Programming, Augmented Search Structure, Amortised Analysis, Monte Carlo Simulation
Machine Intelligence & Deep Learning
Neural Networks, Perceptron, Confusion Matrix, Kernel Trick, Supervised Learning: Linear and Logistic Regression, Decision Trees and Random Forests, Support Vector Machines, Unsupervised Learning: Hierarchical Clustering, K-means Gaussian Mixture Model, Dimension Reduction, Linear Discriminant Analysis, Ensemble Methods: Bias-variance Decomposition, Over-fitting, Random Forest, AdaBoost Algorithm, Gradient Boosting, Reinforcement Learning. Packages – Keras / Theano / TensorFlow
Natural Language Processing
Naïve Bayes Theorem, Markov Model, Support Vectors, Probabilistic Language Modelling, N-Grams, NLTK (Python Libraries), POS Tagging, Parsing, Semantics, Information Retrieval and Extraction, Sentiment Analysis
Recommender Systems
Collaborative Filtering, Content-based Filtering, Hybrid Models
Data Mining
Artificial Neural Nets, Data Exploration & Visualisation, Classification, Association Analysis, Clustering, Anomaly Detection
Functional Programming in Scala
Scala Basics, Types, Classes, Special Methods, Currying, Types, Implicits, Anonymous Classes, Var Args, Partial Functions, Recursion, Collections, For Loops
Data Engineering (Hadoop & Apache Spark)
Design, Hadoop: Introduction to Big Data, Hadoop Setup, Map Reduce, Yarn Architecture, Hive, Pig, Sqoop, Flume - Data Ingestion, SQL, NoSQL, H-base, Kafka, Zookeeper, Oozie
Apache Spark: Stream Processing, Spark Streaming Library with PySpark, Using SQL & Dataframe
Cloud Computing & DevOps
AWS EC-2, S3, Virtualisation, CI/CD with Jenkins, Google Kubernetes
SPECIALISATIONS
Option 1: Banking & Financial Analytics
Stochastic Calculus, Value at Risk. CAPM, Black-Scholes Theorem, Volatility Estimation: Exotic Options. Stochastic and Local Volatility Models. RSI, Equivalent Martingale Measure Approach. Interest Rate Derivatives, Risk Analysis, Credit Research
Option 2: Marketing Analytics
CRM with Salesforce, Customer Segmentation, HubSpot Digital Marketing Models, ML-based customer segmentation and prediction for cross-sell / up-sell, Review of Algorithms, Digital Banking and Channel Effectiveness, Digital Media, Game Theory, Competitive Marketing Strategy, Mining social data to segment, target, create campaigns, execute, visualise, predict customer churns, Analytics
The program equips students to fill the need for sophisticated expertise in varied domains such as IT, Consulting, BFSI, Telecom and Media, and in specialisations such as data mining, data modelling, data architecture, extraction, transformation, loading development and business intelligence development. The acquired techniques are essentially required for roles such as Data Scientists, Analysts, Developers and Consultants.
PLACEMENT HIGHLIGHTS (CLASSES OF 2017 & 2018)
Highest Salary: INR 33 lakhs
Average Salary: INR 8.25 lakhs
Top Recruiters: Colgate, Deloitte, Deutsche Bank, eClerx, Ernst & Young, Fractal Analytics, Franklin Templeton, HDFC Bank, Jubilant FoodWorks (Domino's Pizza), Maersk, Nielsen, RBL Bank, S&P Global, Tarnea Technology Solutions (Microsoft), Tech Mahindra, YES Bank and many more
ALUMNI SUCCESS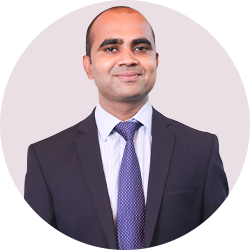 ADIL ALI
Tarnea Technology Solutions (Microsoft)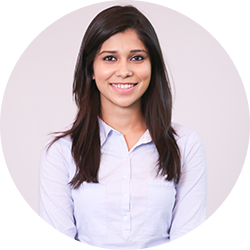 AISHWARYA SAXENA
Ernst & Young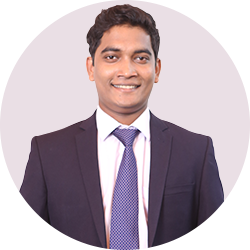 SANKET CHOUGHULE
Ernst & Young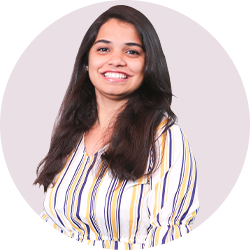 SHRISHTI KANCHAN
Maersk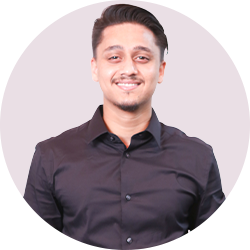 SHUBHAM MAHESHWARI
Colgate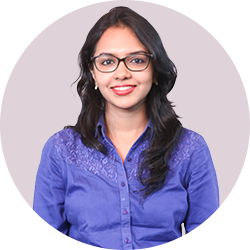 Uma Mounika K
Fractal Analytics
Students of our Big Data & Visual Analytics program are guided and motivated by a world-class body of faculty comprising highly-skilled industry experts and leaders like:
Anupam Mondal
Phd Scholar (NTU Singapore); M.Tech; B.Tech (Jadavpur University)
Area of Expertise: Text Mining
Debashis Guha
Ph.D (Columbia University); B.E (IIT, Kharagpur)
Area of Expertise: Advanced Machine Learning
Dipankar Das
Ph.D; B.E
Area of Expertise: NLP
Manish Khati
B.Tech in Computer Science (APJAKTU)
Area of Expertise: Python
Narasimha Karumanchi
MS (IIT Bombay)
Areas of Expertise: Data Structure & Algorithm (Python)
Nikhil Gujar
M.L (UniSA); MBA (NITIE); B.Tech (IIT Bombay)
Areas of Expertise: Data Structure, Algorithm
Prakash Jhawar
Masters in Mathematics and Computing, IIT Guwahati
Areas of Expertise: Mathematics and statistics for Data Science
R Vivekanand
MBA (Monash University- Melbourne, VIC)
Area of Expertise: Tableau
Raghavshyam (Shaam) Ramamurthy
MBA (Syracuse University)
Area of Expertise: Visualization
Satish Patil
PhD (University of Minnesota); B.Tech, EEP - Business Analytics and Intelligence (IIM, Bangalore)
Areas of Expertise: Machine Learning, Statistics
Srivatsa Srinath
MBA (IIM, Bangalore), MS (Penn State University), B.Tech (IIT, Madras)
Area of Expertise: Machine Learning
Suneel Sharma
M.Sc.(BITS, Pilani), PhD (Rajasthan University), CAP (Lancaster University)
Areas of Expertise: Visual Analytics, Computational Finance, Cloud Analytics
Sunil D Lakdawala
PhD (Yale University); M.Sc.(IIT Bombay)
Areas of Expertise: Data Warehousing, Time Series
Yogesh Parte
PhD (Applied Mathematics) France; M.Sc (IISc) Bangalore; B.E (Pune University)
Areas of Expertise: Mathematics, Machine Learning, Time Series
To apply for the Big Data & Visual Analytics, you must* have:
An undergraduate/postgraduate degree in a discipline with a strong quantitative component like: Engineering (any discipline), Mathematics, Physics, Statistics, Economics or Commerce
Ideal for graduates with 0-3 years of work experience
*Minimum eligibility criteria may be waived for exceptionally qualified candidates.
Click
here
to submit your application.
Final selection of candidates will be on the basis of their performance in:
A one-hour aptitude test with numerical, quantitative reasoning, mathematics and statistical components
A personal interview for candidates who have performed well in the aptitude test
This is a very intense program and will require full concentration on all topics covered by specialists in a short time thus, each candidate will be assessed comprehensively to determine his/her eligibility for the program. Candidates will be evaluated based on their in-depth scientific knowledge, analytical skills and computational knowledge and expertise.
(Aptitude Test + Evaluation Fee: INR 3,000)
Total Tuition Fees: INR 500,000 (plus GST)
Admissions are open to our June 2019 intake.