The McKinsey Global Institute has predicted that by 2018, the US alone could face a shortage of between 140,000 to 190,000 people with deep analytical skills, and a shortage of 1.5 million managers and analysts who can leverage data analysis to make effective decisions for their organisations.
SP Jain's Professional Program in Big Data & Visual Analytics is a highly stimulating and application-based program that combines technical and business knowledge to help you provide solutions to the challenges that Information Sciences and Big Data pose on corporations in the 21st century.
PLEASE NOTE: THIS PROGRAM IS NOT ACCREDITED BY TEQSA, ASQA OR ANY REGULATORY BODY IN INDIA OR OVERSEAS.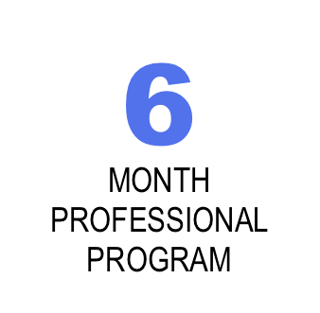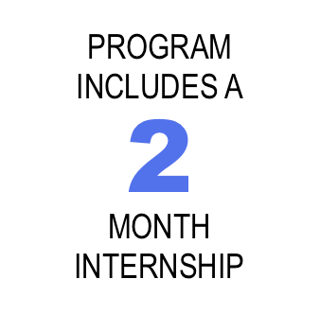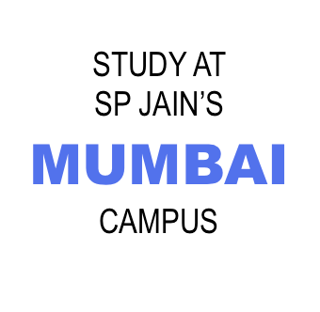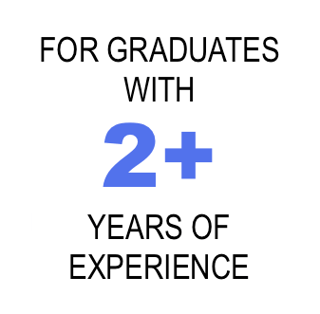 Why SP Jain's Big Data & Visual Analytics?
The program
is truly your gateway to exploring, analyzing and unravelling the complex, unstructured data-driven world. The program kicks off with 10 core courses that build a strong foundation for the second stage of the program which incorporates more in-depth and application-based learning.
Given the need for specialist knowledge, we provide a range of courses in cutting-edge topics like data mining, machine learning, visualisation techniques, predictive modelling, and statistics.
On completion of the program students would have learned to apply quantitative modelling and data analysis techniques to solve real world business problems, successfully present results using data visualisation techniques, demonstrate knowledge of statistical data analysis techniques utilised in business decision-making, apply principles of Data Science to the analysis of business problems, use data mining software to solve real-world problems and employ cutting edge tools and technologies to analyse Big Data.
The program incorporates a hands-on approach with emphasis on real-world problem-solving and extensive interaction with the industry.
PROGRAM CURRICULUM
MODULE 1
Statistics & Mathematics for Data Science

Foundation in Python & R
MODULE 2
Algorithms

Linux & Cloud Computing

Concepts in RDBMS, MySQL, SQL
MODULE 3
Introduction to Big Data - Apache, Hadoop, Apache Spark on AWS

Introduction to Machine Learning
MODULE 4
Business Processors Management (Industries Case Studies)- Retail FMCG, Healthcare, Pharmacy, BFSI

Introduction to Proprietary Analytics Software – SAS, IBM -WATSON, SAP
MODULE 5
Deep learning with tensor flow on Spark
MODULE 6
Tableau Software

Virtual reality / Augmented reality

Jarvis and Artificial Intelligence
MODULE 7
Internet of things

Advance topics in machine learning (Perceptron, Ensemble learning)

Data Mining

Algorithmic training
MODULE 8
Project / Internship
The program equips students to fill the need for sophisticated expertise in varied domains such as IT, Consulting, BFSI, Telecom and Media, and in specialisations such as data mining, data modelling, data architecture, extraction, transformation, loading development and business intelligence development. The acquired techniques are essentially required for roles such as Data Scientists, Analysts, Developers and Consultants.
S P Jain offers an intellectually stimulating classroom environment steered by front-runners in business and academia who nurture participants to initiate, develop and launch ideas. These include industry experts, business leaders, visionary thinkers, innovators, strategists, researchers, entrepreneurs, pioneers and executives who have been the key enablers of technology innovation at leading multinatonal organisations.
PhD – Electrical (IIT Bombay)
Area of Expertise: R
PhD (University of Minnesota); B.Tech, EEP - Business Analytics and Intelligence (IIM, Bangalore)
Areas of Expertise: Machine Learning,Statistics
MS (IIT,Illinois,Chicago,US),B Tech (IIT Delhi),EPGP (IIM Bangalore)
Areas of Expertise: Machine Learning, Deep Learning in Data Science
Professor Anand Chitipothu
Area of Expertise: PYTHON
Phd Scholar (NTU Singapore); M.Tech; B.Tech (Jadavpur University)
Area of Expertise: Text Mining
Ph.D (Columbia University); B.E (IIT, Kharagpur)
Area of Expertise: Advanced Machine Learning
Area of Expertise: NLP
M Stat; B Stat (ISI Calcutta)
Areas of Expertise: Advanced Statistics, Data Mining
M.L (UniSA); MBA (NITIE); B.Tech (IIT Bombay)
Areas of Expertise: Data Structure, Algorithm
Professor Narasimha Karumanchi
Areas of Expertise: Data Structure & Algorithm (Python)
Professor Rammohan Mulaapudi
Areas of Expertise: Distributed Computing, HADOOP, Apache SPARK
Professor Raghavshyam (Shaam) Ramamurthy
MBA (Syracuse University)
Area of Expertise: Visualization
MBA (IIM, Bangalore), MS (Penn State University), B.Tech (IIT, Madras)
Area of Expertise: Machine Learning
Prof. Sidharth Ramachandran
MBA (IIM, Kozhikode); B.Tech (IIT, Roorkee)
Areas of Expertise: SPARK, HADOOP
Professor Sunil D Lakdawala
PhD (Yale University); M.Sc.(IIT Bombay)
Area of Expertise: Data Warehousing
PhD (Applied Mathematics) France; M.Sc (IISc) Bangalore; B.E (Pune University)
Areas of Expertise: Mathematics, Machine Learning,Time Series
To apply for the Data Science & Visual Analytics, you must* have:
An undergraduate/postgraduate degree in a discipline with a strong quantitative component like: Engineering (any discipline), Mathematics, Physics, Statistics, Economics or Commerce
Two or more years of relevant work experience is strongly preferred
*Minimum eligibility criteria may be waived for exceptionally qualified candidates.
Click
here
to submit your application.
Final selection of candidates will be on the basis of their performance in:
A one-hour aptitude test with numerical, quantitative reasoning, mathematics and statistical components
A personal interview for candidates who have performed well in the aptitude test
This is a very intense program and will require full concentration on all topics covered by specialists in a short time thus, each candidate will be assessed comprehensively to determine his/her eligibility for the program. Candidates will be evaluated based on their in-depth scientific knowledge, analytical skills and computational knowledge and expertise.
(Aptitude Test + Evaluation Fee: INR 3,000)
Total Tuition Fees: INR 500,000 (plus GST)
Admissions are open to our July 2018 Intake.