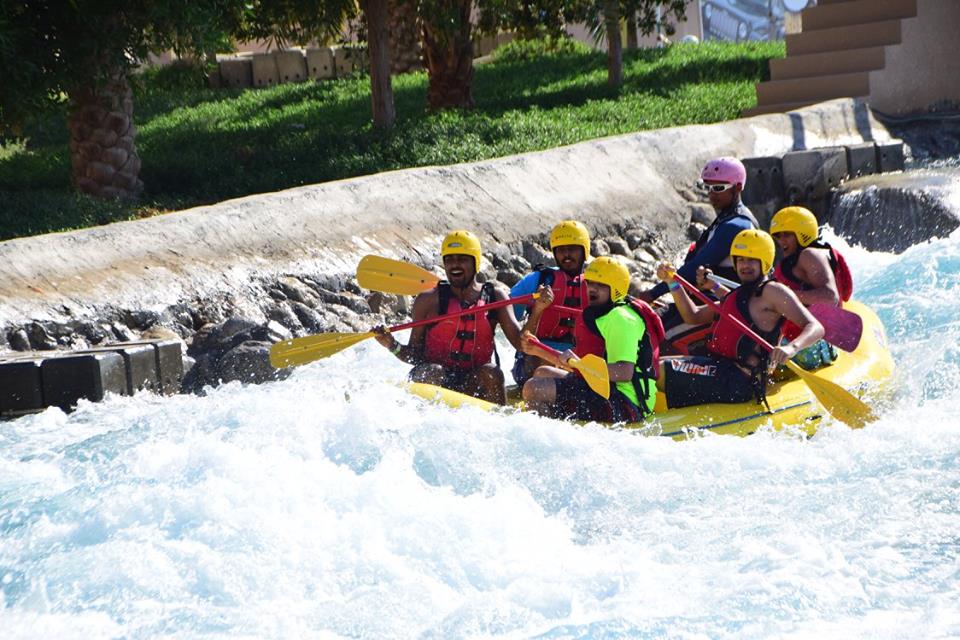 22 January 2016


To end the hectic week, the BBA cohort decided to take on a fun-filled day in Wadi Adventure. Students were so excited to enjoy their Friday this way. The buses reached Wadi Adventure late in the morning. Upon arrival, the staff of the park divided the students into three groups so the students could start the day's activities. There were three main activities to partake in by the students— White Water Rafting, Airpark/ Swing, Wave Pool and lunch at the Surf Cafe. Each group rotated from Airpark/ Swing and White Water Rafting. Everyone joined together to have a great buffet lunch at 1:00pm. The Wave Pool, on the other hand, was available anytime of the day and was used by the students during their free slot.
The White Water Rafting is a simulation of what actual rafting feels like in terms of the strong current, the obstacles, the precautions, and the geography. Airpark is a playground with rope courses that have obstacles that need to be passed, walls to climb across with the factor of being suspended in the air with a safety rope. The Airpark also consists of a zip line that goes across the whole park. The Big Swing is like any other thrilling amusement park ride wherein 3 people are seated within a log and are pulled back to a height and suddenly released. Lastly, the Wave Pool is an open pool that simulates the strong waves of a beach.
At around 5:30pm, students started to freshen up and got ready to leave. Before leaving, the students wanted something that they could take home from Wadi Adventure so they collaborated to purchase a soft copy of all pictures that were taken throughout the day by the official photographer of the park.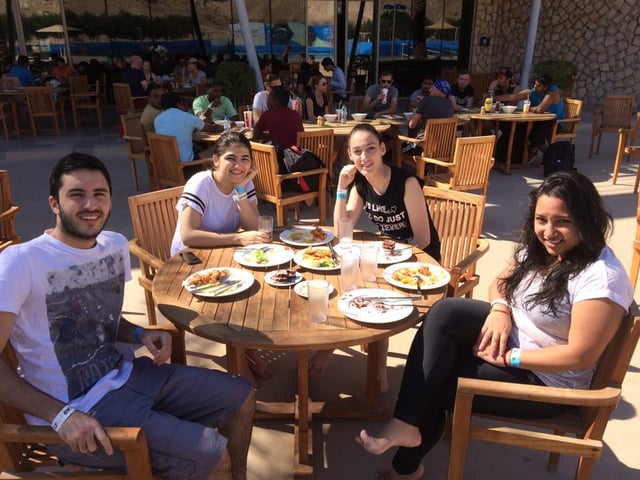 Being able to experience these outdoor activities in the middle of a desert, within a day and with friends is an unforgettable memory. The batch came together and shared the same fun and experiences, which helped bring the cohort closer as a group. Also, with the different activities, each of the students learned quite a few lessons from this trip. The rafting activity truly helped students realise how important teamwork and cooperation is even outside the walls of S P Jain. Although some students may had fallen or capsized their rafts, they learnt to do better in the next attempts. Climbing the ropes at the Airpark and riding both the big swing and the zip line, challenged some students to conquer their fears and reached new heights.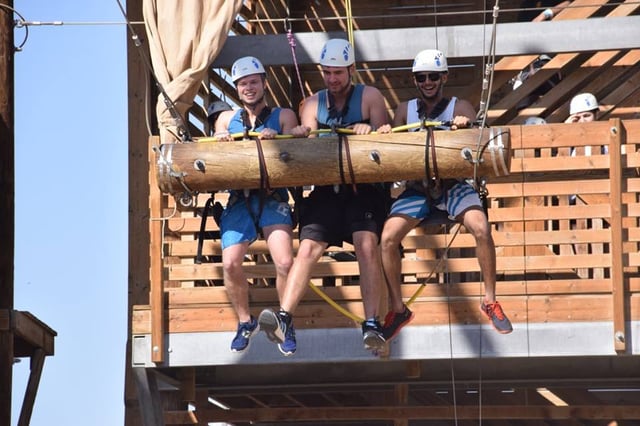 Student Testimonials:

"I love the wave pool! The place was not crowded which made it more fun for us to move around. "

"It was exhilarating! I never knew I could experience rafting in Dubai. Awesome trip!!!"

"The Wadi Adventure for me was really great, if not the best student life activity yet. Hoping for more enjoyable and well-thought trips!"