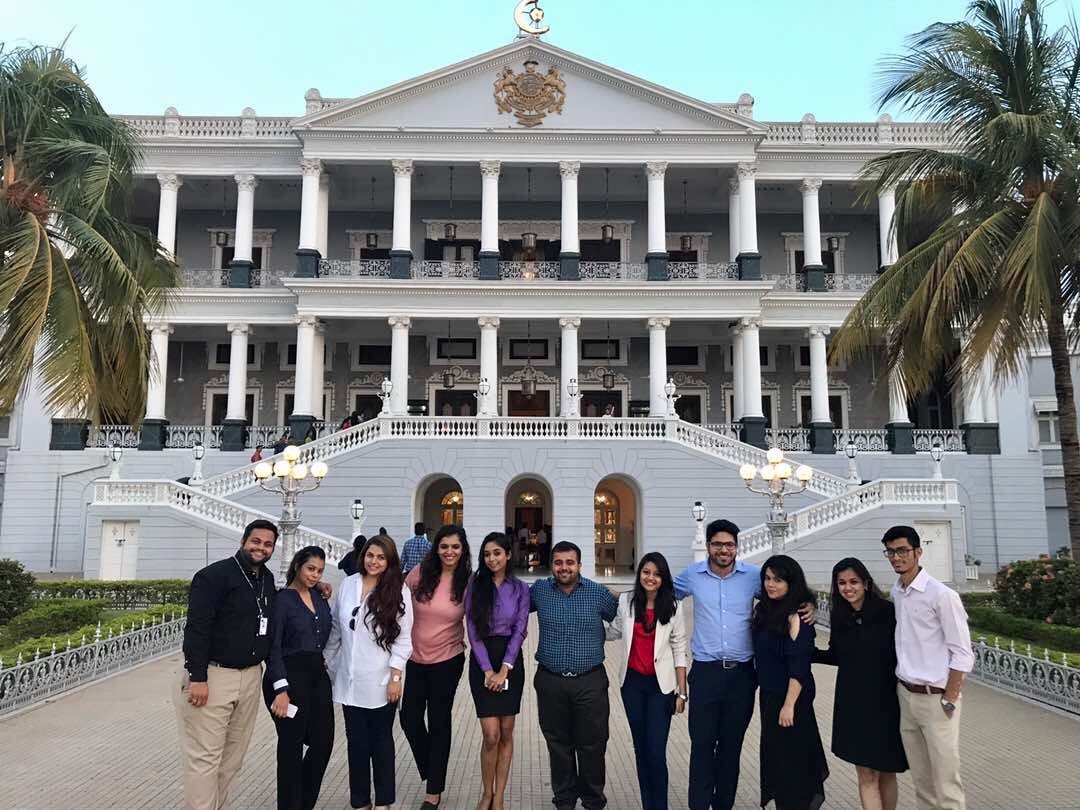 We have all been such sincere aspirants of Western influence and their ideas of luxury, that we often tend to forget our roots. In order to celebrate, appreciate and live in the rich heritage of our country, the students of MGLuxM, April 2017 had the honor of visiting the glorious Taj Falaknuma Palace.

Truly celestial in its being, the name is rightly derived from the works "Falak" (sky) and "Numa" (like). The students experienced a day in the life of the Royals by being escorted by a horse chariot and welcomed by a shower of rose petals. They went ahead to admire and live in the truly inspiring and pioneering Indian luxury. From the Scorpion shaped layout, to quintessential Italian architecture, the cohort experienced luxury in its Indian primitive form.

The cohort also encountered the backbone of this splendid palace, being the HODs of Operations, Sales & Marketing, Customer Relations and Hospitality which assisted them in gaining relevant insights to ensure excellence in the field of luxury. Accompanied by the royal palace team for high-tea, our students surely did benefit largely from their expertise and knowledge.