Occasions Everyday! That's the essence at Diyaan.
The students of Masters in Global Luxury Goods and Services Management experienced the same at Diyaan's factory-workshop which spoke volumes not only about the process of jewellery manufacturing but also celebrating the little things that come along the way.
Having a hands-on experience of designing, the intricate processes of filing, polishing, diamond grading, micro-setting, rhodium coating, gold melting, metal alloying, laser inscription, CNC technology, R&D, and consumer behavior & insights was an eye-opener for the students. Realising the efforts and energy that is put into creating a piece of jewellery and watching the experts live in action from conceptualisation to realization was an experience in itself. The experience truly encompassed the government initiatives of Make in India, Skill India, Start-Up India & Digital India.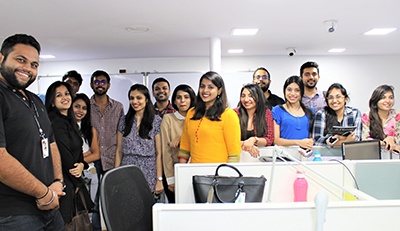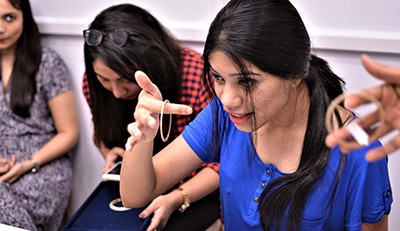 It was heartening to see the young brainchild, Priyank Shah, who diversified the family business and also ventured out on his own. The core business being B2B, Diyaan is a venture into the retail as well as e-tail space. Having recently accomplished the JCK Vegas Show, the brand has also made its first global footprint.
Luxury is truly a labour of love and immense efforts. It is as more of an art than science. A piece of diamond-studded jewellery is a beautiful blend of man with machine, as well as nature with technology. Being firmly grounded, we, like Diyaan believe in unlimited possibilities, designs, ideas, and concepts which are the essence of creation, transformation, and change.
As someone has truly said, beauty lies in the details, and someone who has the ability to see beauty never grows old.