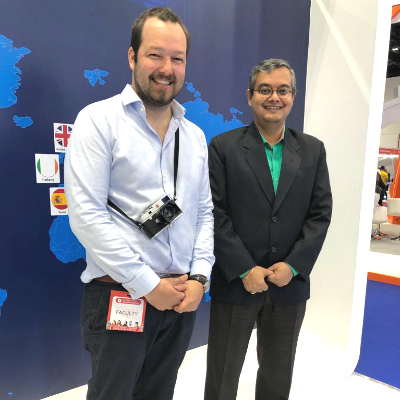 Mr Marc Stickler is an Austrian Wildlife Biologist, a Wildlife & Underwater Photographer and a Global Leica Akademie Ambassador. He is sponsored by Seacam, Mares, Sandisk and Eizo.
SP Jain School of Global Management was honoured to have been graced by his presence on April 17, 2019, at the Gulf Education & Training Exhibition (GETEX) 2019 where he interacted with our students and discussed the importance of management and education at large, irrespective of the profession one is into.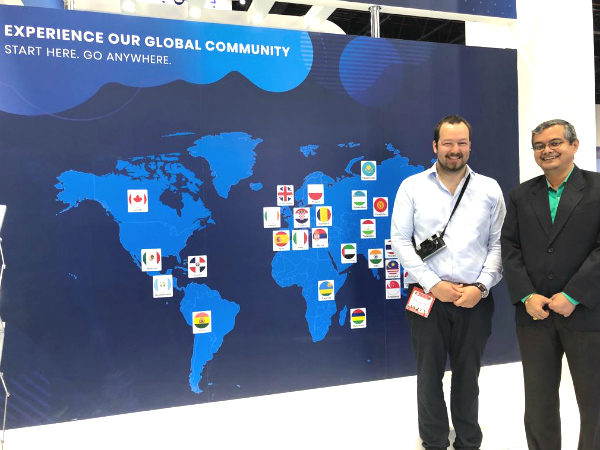 (Left to right) Mr Marc Stickler, biologist and wildlife photographer, with Dr Arindam Banerjee, Associate Professor, Deputy
Director - GMBA & MGB and Director - Student Recruitment (UG Programs), SP Jain School of Global Management, Dubai at GETEX 2019
Mr Stickler shared that a lot of work and effort had to be put into becoming a Leica Ambassador. He said that coming from the field of Biology, he lacked the skills required to run a business and become a self-sustaining photographer.
"Education is a very important aspect irrespective of any field, and focus," he stated.
Mr Stickler fondly recalled how his best friend, Mr Christoph Brodowicz, a Global MBA alumnus of SP Jain School of Global Management, passed on his learnings at SP Jain to him, which has been vital for him in his business. Mr Brodowicz helped Mr Stickler with business advice and tips that he picked up at SP Jain, recommended him mentoring books to read and, overall, helped him establish his business.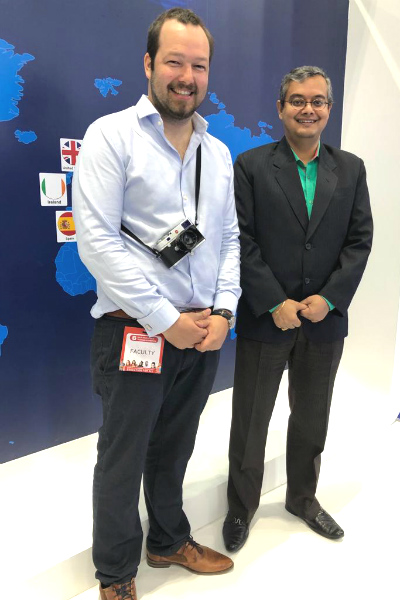 Mr Marc Stickler and Dr Arindam Banerjee at GETEX 2019

About Marc Stickler – Biologist and Wildlife Photographer
Mr Marc Stickler's early work included researching lemon sharks in the Bahamas and mountain gorillas in Uganda. He spent one year at the UNESCO World Heritage Okavango Delta in Botswana where his passion for photography and nature observation was born. Now one of the world's leading wildlife and underwater photographers, and a Leica Global Ambassador, Marc's mission is to utilise photography as a tool for conservation, living by the maxim "What you love you will protect".