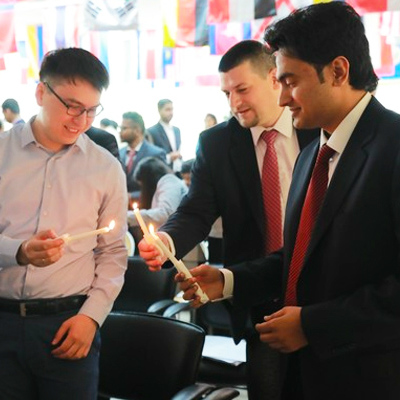 SP Jain School of Global Management is proud to have welcomed over 90 new students from across the globe to its May 2019 cohort of the Master of Global Business (MGB) and Global MBA (GMBA) tri-city postgraduate programs. Staying true to our vision of borderless classrooms, we have been joined by students from China, India, Indonesia, Italy, Kazakhstan, Serbia, South Korea, USA and Vietnam.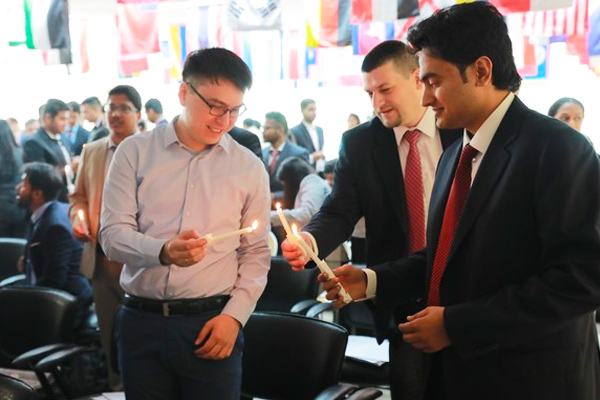 Students from our Postgraduate cohort of May 2019 at the Orientation ceremony in Dubai
This diverse community of students reflects a world of different beliefs, thoughts, cultures, backgrounds and talents. You will amazingly find a MasterChef finalist, a model, an established blogger, a state-level karate champion and a classical dancer in the same batch. The class also includes students who have achieved significant accolades in areas like fashion, music & entertainment, sports and photography, among others.
Having peers from diverse countries, industries, functions and experiences enhances the quality of group discussions our students have and paves the way for them to develop the skills needed to function in global teams.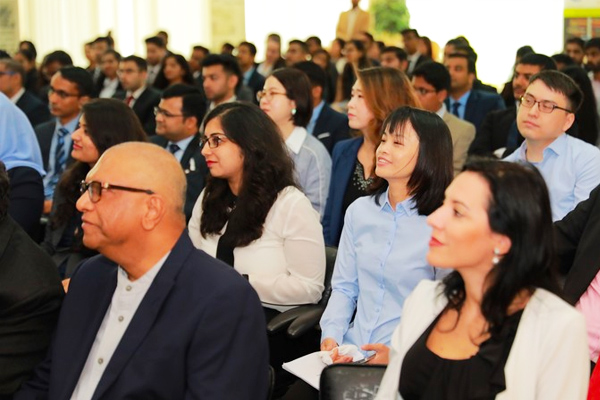 Faculty members and students at the Orientation
The postgraduate Student Orientation ceremony was held recently at our Dubai campus. The event saw engaging addresses by: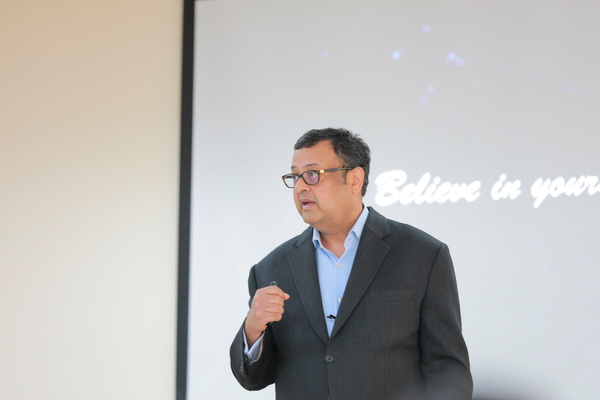 Mr Nitish Jain, President – SP Jain, addresses the postgraduate students of the May 2019
cohort at the Orientation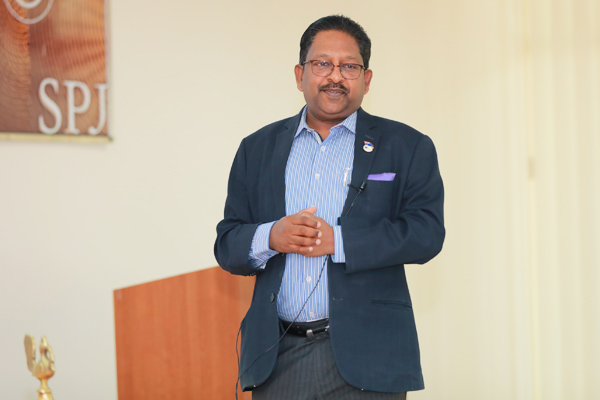 Prof Christopher Abraham, CEO & Head of Campus (Dubai) – SP Jain, engages with the students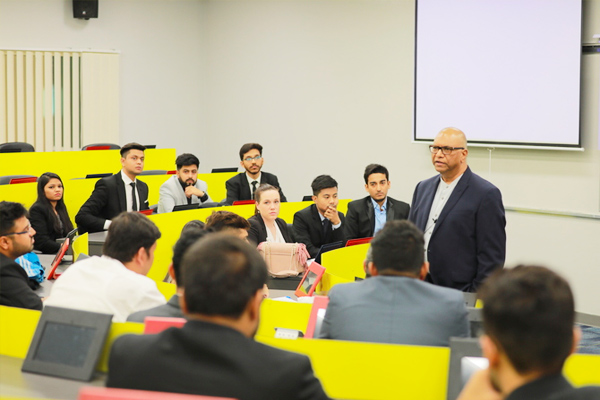 Dr Balakrishna Grandhi, Dean (GMBA & MGB) – SP Jain, shares an overview of the
tri-city postgraduate programs with the students
Our students also led the lamp-lighting ceremony, SP Jain Prayer and Students' Pledge. The orientation included several workshops, team-building activities, a tour of the campus facilities, interactions with peers and faculty, and so much more!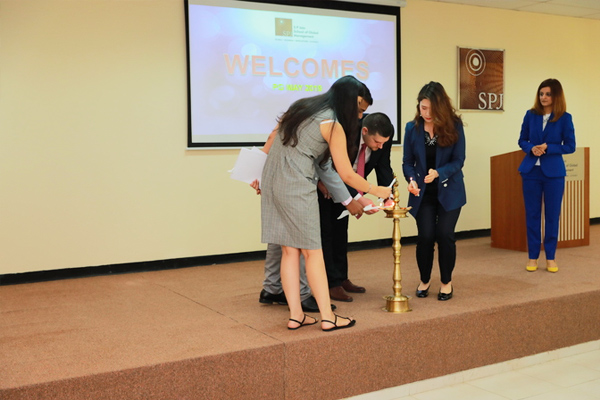 Ms Bijal Oza, Director of Counseling and Coaching Center – SP Jain, invites students to lead the
lamp-lighting ceremony
Having started their global adventure in Dubai, our students will travel to Sydney for Semester 2, followed by Singapore where they will graduate. Our unique tri-city learning model helps students understand the global nature of business in the most compelling way – through actual exposure to diverse cultures, political beliefs and technological innovations. This allows them to move beyond simply acquiring knowledge to transforming into a leader with a global business perspective to tackle contemporary challenges.
Here are some more photos of our new postgraduate cohort from the Orientation ceremony: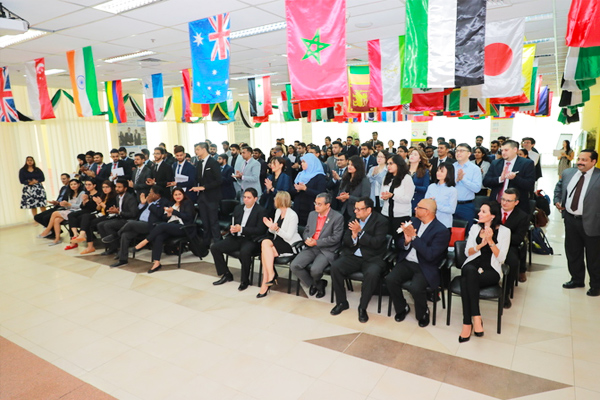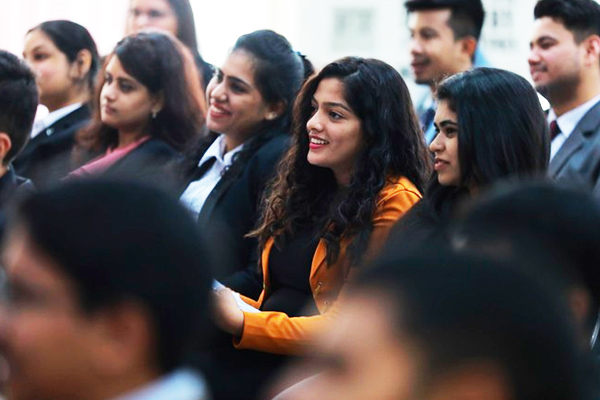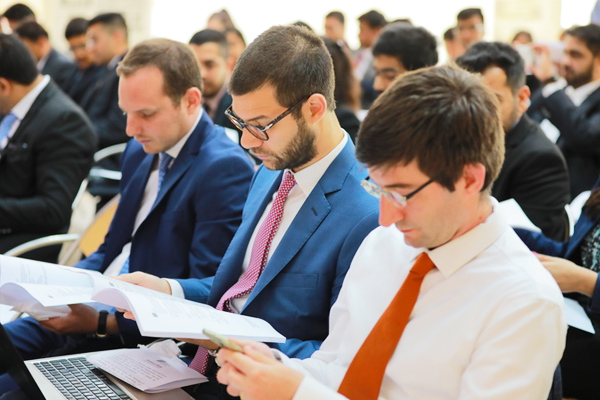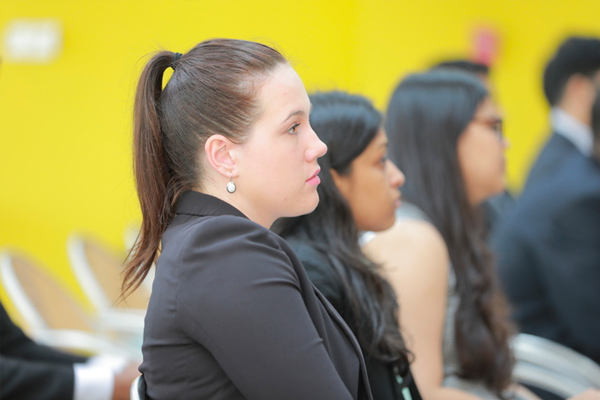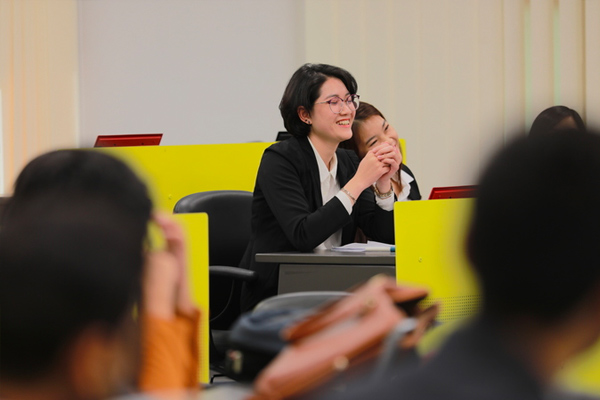 We look forward to telling you more about this talented bunch in the coming months!