The SP Jain Toastmasters Club completed its 8th meet on the 8th July 2017, in a fun and chocolaty way. It was a great learning experience, with an interesting theme, 'Le Chocolat'. The event was attended by the SPJ Toastmasters Club, consisting of the EMBA, GMBA and MGB students.
The TMOD, TM Deepak Gulati, took the crowd through the journey of chocolate, the history behind the product. what it means to the general population, the numerous types available, some astonishing health facts which were totally unimaginable, and since SP Jain is a business school, the chocolate industry and various brands were discussed as well.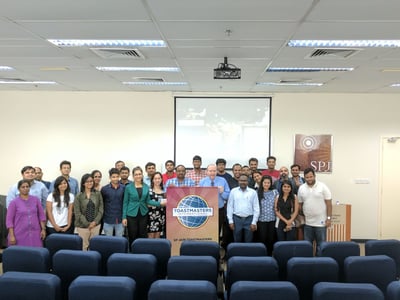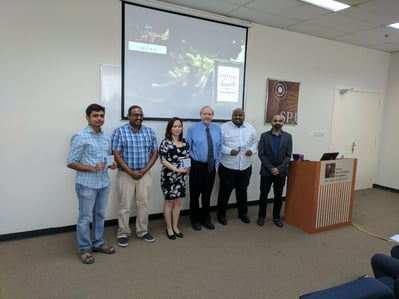 The Expression of Chocolate as a feeling was so dearly expressed in the introductions of the role plays.
The meeting saw two Project Speeches which were evaluated by veteran Toastmasters. The Dean of SP Jain's EMBA program, Dr. Gary Stockport, graced the session by his presence and encouragement.