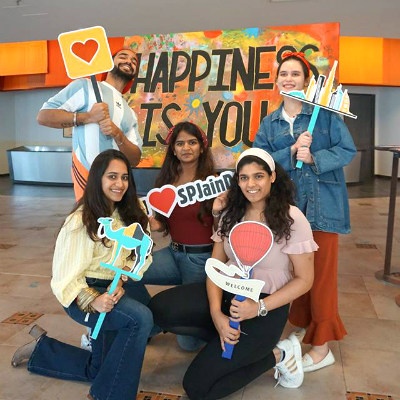 SP Jain School of Global Management celebrated its annual traditional Jaguar Spirit Week at its Dubai Campus from 28th October 2018 to 2nd November 2018 to instil campus pride and the spirit of togetherness. The Student Council, Committees, Volunteers and Happiness Ambassadors organised an array of activities throughout the week to engage the undergraduate students (our Jaguars).
Here are the highlights of the Spirit Week 2018: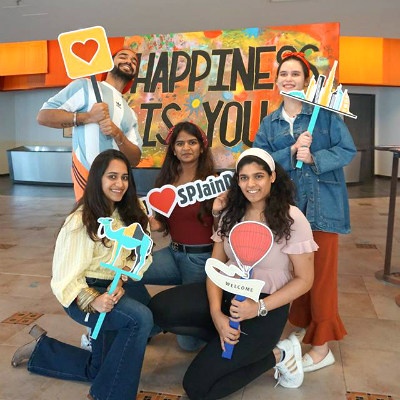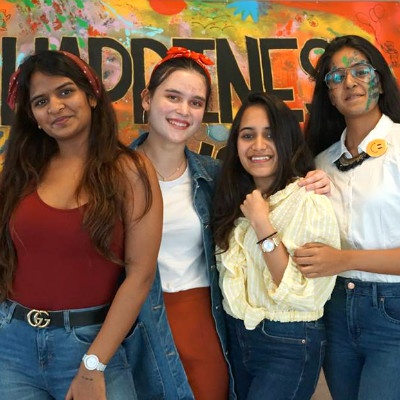 Day 1: Sunday, 28th October - 'D for Disco'
The excitement was palpable on Day 1 of the Spirit Week with the theme being 'D for Disco'. The students dressed up in Retro fashion as they 'jazzed' up their styles, bringing Retro alive at the Dubai campus. The events kickstarted with the Happiness Ambassadors initiating their campaign 'Letters of Love', which welcomes letters of hope, encouragement and love, that will be shared with underprivileged children around the world. The Sports Club also organised knock-out rounds of table tennis, chess and FIFA tournaments during the day.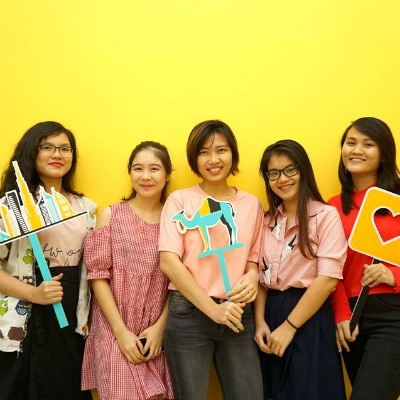 Day 2: Monday, 29th October - 'Think Pink - Breast Cancer Awareness'
To mark the Breast Cancer Awareness Month and show their support, the students dressed up in pink on Day 2 to match the theme 'Think Pink' (Click here to see more photos). It was followed by an 'Open Mic for a Cause' where the Jaguars showcased their talent in music, dance and stand-up comedy.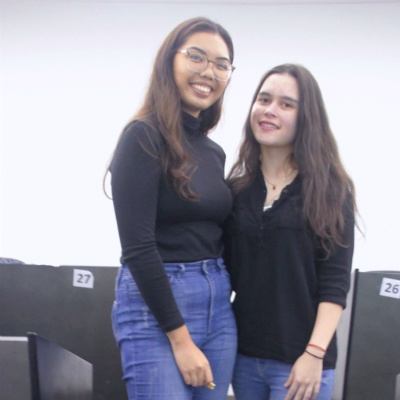 Day 3: Tuesday, 30th October - 'Out of Character'
Day 3 saw our students dress up as their favourite pop culture icons. They also participated in a Business Exchange Series with a focus on the Commonwealth of Independent States – where our students from Russia, Uzbekistan, Kazakhstan and Kyrgyzstan spoke about the business practices in their respective countries.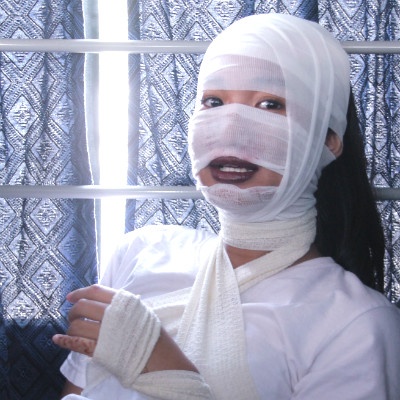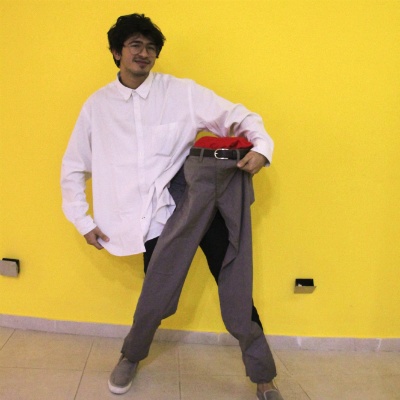 Day 4: Wednesday, 31st October - 'Spooktacular Wednesday'
Our students celebrated Halloween on Day 4 of the Spirit Week. From dressing up like The Mummy to a Dracula, the Jaguars displayed their spooky side in all enthusiasm.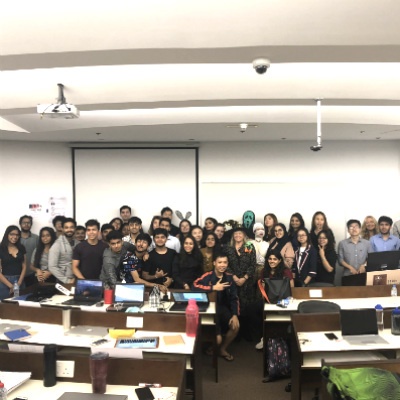 Later in the day, they attended a panel discussion on 21st Century Challenges & Barriers to Sustainable Development which was organised in collaboration with Sustainable Relationship Partners. The keynote address by Prof. Christopher Abraham, CEO & Head of Campus - Dubai, SP Jain, was followed by the panel discussion which included panellists:
• Sandhya Prakash, Founder & Managing Director, Beacon Energy Solutions
• Adrienne Doolan, CEO Green Touches
• Aishwarya Joshi, Founder - The Lighthouse Cohort (DMCC)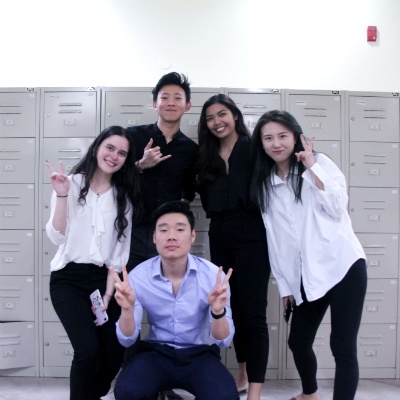 Day 5: Thursday, 1st November - '007'
Day 5 saw our students all suited up like James Bond 007 and participate in a thrilling game called 'Catch that Selfie If You Can' which was a creative version of the game 'tag'.
Day 6: Friday, 2nd November - 'Day out at Atlantis - Aquaventure'
The Spirit Week 2018 concluded with an exciting day out for students at the Aquaventure Waterpark in Dubai.
"It was a fun week that allowed our student body to engage and get to know each other better and, at the same time, celebrate campus pride at SP Jain Dubai. I look forward to a fantastic year in Dubai and creating more memories for the cohort," said Ojal Mutyapwar, Vice President - Student Council (2018-2019).
Click here to see more photos of the Spirit Week 2018.
*The article has been written with inputs provided by Dakshita Bhatia, second year BBA student (Intake of Sep'17)