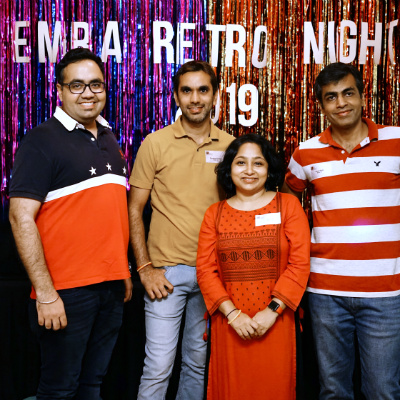 SP Jain School of Global Management celebrated an evening full of fun, food and networking on 25th January 2019 at the retro-themed EMBAssadors Appreciation Night. Welcoming more than 30 SP Jain Executive MBA students (EMBAssadors) from Batch 10 to Batch 16 to the Singapore campus, the event was a token of appreciation towards the EMBAssadors for their unwavering support in shaping SP Jain's world-class Executive MBA (EMBA) community.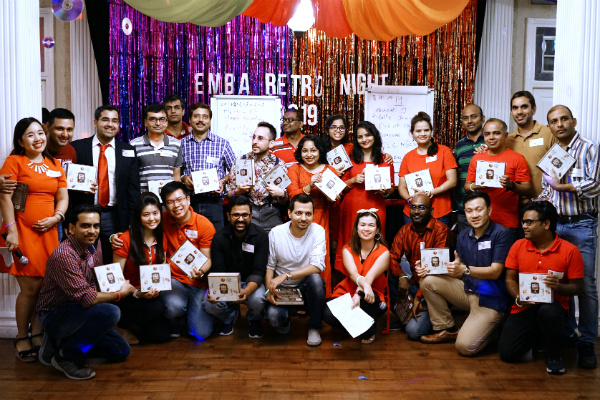 SP Jain thanked its EMBAssadors with a retro-themed Appreciation Night at the Singapore campus
The event kick-started with a warm welcome by Professor Veena Jadhav, Assistant Dean - EMBA, SP Jain, followed by an Opening Address by Dr. John Fong, CEO & Head of Campus (Singapore), SP Jain.
Hosted by Ms. Mary Joy Tan, Corporate Relations Executive at SP Jain, and Ms. Rosielyn Yabes, EMBA student (Batch 13), the guests were thrilled with activities such as awarding the EMBAssadors for their contribution to SP Jain through research, projects, mentorship, referrals and more.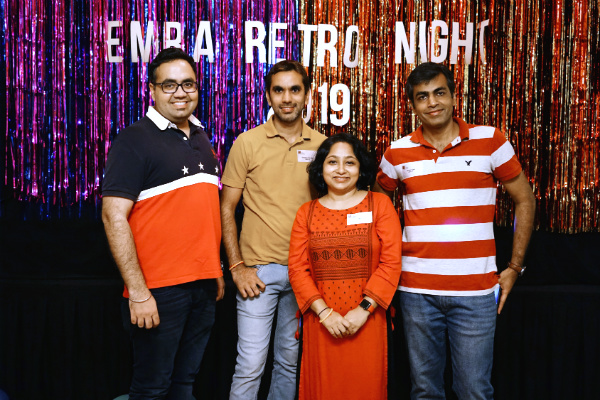 Our EMBAssadors networked and bonded over conversations at the event
This was followed by some words of encouragement from Mr. Ricardo Communod, our current EMBA student from Batch 14, who shared his heartfelt student experience with his fellow EMBAssadors.
READ: Facing New Challenges Heads-On: Ricardo Communod (EMBA Sep'17, Singapore)
The fun continued with an exciting group game as well as dinner and dance where guests partied and danced to their favourite old-school tunes.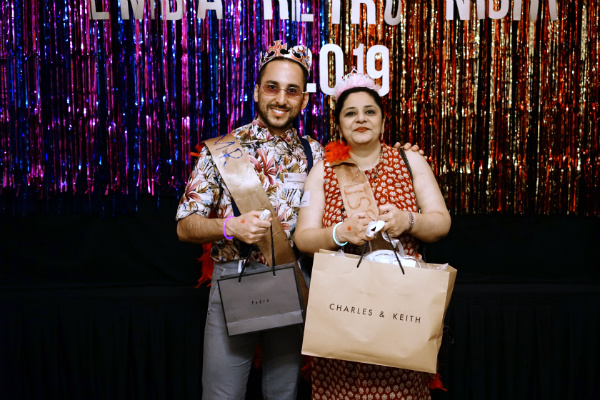 Mr. Ricardo Communod (EMBA Batch 14) and Ms. Anisya Uberoi (EMBA Batch 10) won the Style Icon awards
Ending the night on a high note, Mr. Ricardo Communod (EMBA Batch 14) was awarded the Mr. Style Icon and Ms. Anisya Uberoi (EMBA Batch 10) was crowned Ms. Style Icon.
To see more photos from the EMBAssadors Appreciation Night, please click here.