SP Jain's Dubai Campus held its first Inter University Business Festival, Magnate 2017, between 14th – 16th March. The festival hosted a series of events like Maverick Biz Quiz, Wolf of Stock Street, Jaguar's Think Tank, InVolve – CSR Business Solutions, as well as Monopolist. The events were held at the Dubai campus, organised by the Center of Innovation, Incubation and Entrepreneurship (CIIE) Student Club.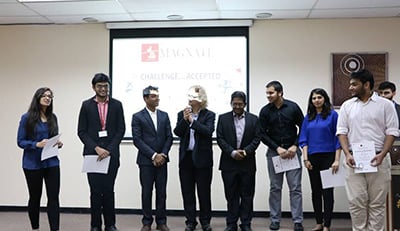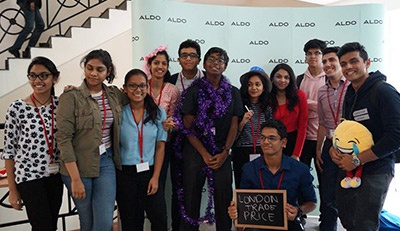 Filled with bright minds who took creative pathways towards coming up with innovative solutions, the events were one of a kind. The participants ensured that their financial assumptions proved the feasibility of their respective ideas.
Monopolist, for example, unlike the other event categories, was an intra-competition broken into 3 rigorous rounds with external judges with rich entrepreneurial backgrounds. The cohorts gave their 100%, participating in every competition possible, conquering their fears, and defining themselves as people who challenge themselves every step of the way towards the future.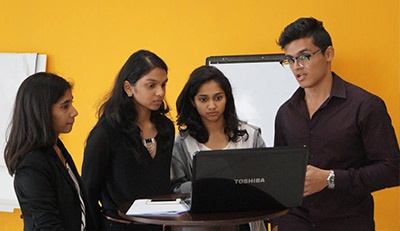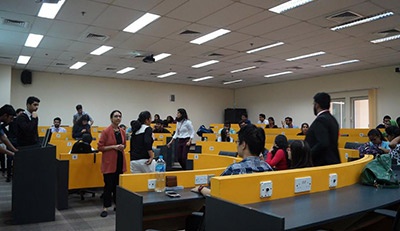 SP Jain thanks the Jaguar committee for all their efforts in pulling off a great contest and always being available to aid the teams. The committee definitely went out of their way to help the cohorts comprehend things, and raising their confidence.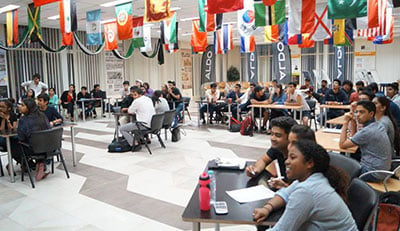 "I truly think that these challenges have proven beneficial in enhancing my critical thinking and decision making skills, and today, I am one step ahead in my learning process. Both my team members have been amazing people to work with, and have been my greatest support systems throughout this ride. Looking forward for more competitions like these!" –Kiran Ganesh, BBA 2015
Please Click Here to see all the pictures from the event.