SP Jain School of Global Management (SP Jain Global) has achieved remarkable results at the postgraduate level in the Quality Indicators for Learning and Teaching (QILT) 2022 student survey. SP Jain Global has secured first place in skills development, second place in learner engagement, and ranks in the top 20% for all indicators at the postgraduate level, solidifying its position among Australia's top higher education institutions.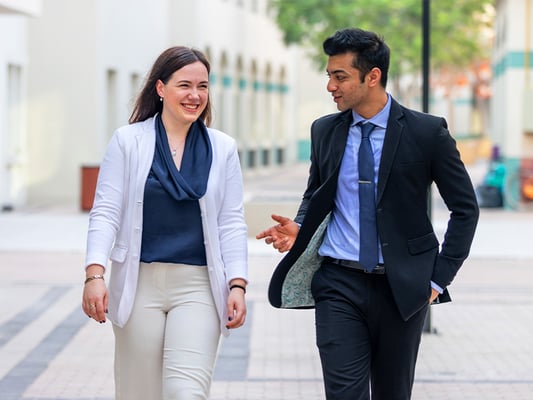 WHAT IS QILT?
The QILT is a suite of higher education surveys covering the student life cycle from commencement to employment. QILT provides the government and the sector with robust, nationally consistent performance data to uphold and drive quality improvement. All 42 Australian universities and around 90 non-university higher education providers take part in the QILT surveys.
The QILT survey program, including the Student Experience Survey (SES), is funded by the Australian Government Department of Education. The SES is the largest survey of current higher education students in Australia.


WHEN WAS THE SURVEY CONDUCTED?
The main online fieldwork period ran from July 28, 2022, to August 28, 2022. A secondary collection ran from September 8, 2022, to October 9, 2022. From a final in-scope sample of 631,949, responses were received from a total of 233,916 students, which equated to 247,961 valid surveys once combined and double degrees were taken into account.


WHAT ARE THE KEY RESULTS AT THE POSTGRADUATE LEVEL?
The results from a comprehensive assessment of 110 institutions highlight SP Jain Global's outstanding achievements across various indicators:

Skills Development
Ranked #1

Learner Engagement
Ranked #2

Learning Resources
Ranked #6

Quality of the Educational Experience
Ranked #11

Teaching Quality
Ranked #15

Student Support
Ranked #17

These rankings position SP Jain Global within the top 20% of higher education institutions in Australia for every indicator at the postgraduate level. This is a testament to the school's exceptional faculty, industry-relevant curriculum, and student-centric approach. It underscores the school's continued commitment to excellence in education and providing a practical, engaging learning experience that fosters career growth.
Commenting on equipping students with practical expertise, Dr Balakrishna Grandhi (Professor of Marketing & Strategy and Dean – Global MBA & Master of Global Business) said, "There is no jobs crisis, but there is a skills crisis. In the current turbulent environment, corporates are looking for graduates with 'future skills' who can help reinvent their business models for sustaining growth and profitability."
Last year, SP Jain Global ranked high in employment parameters in the QILT 2021 Graduate Outcomes Survey. To read more, please click here.