In the recently released Quality Indicators for Learning and Teaching (QILT) 2021 Survey, SP Jain School of Global Management has outperformed every university in Australia in the percentage of overseas student employment (full-time). The other parameters were overall employment rate, labour force participation rate, and median salary.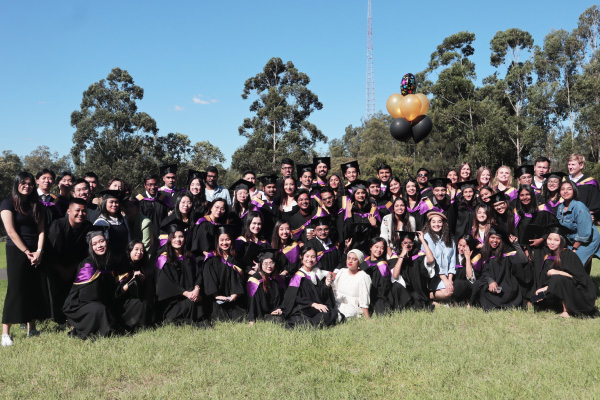 Compared with the 40 Australian universities across all disciplines, SP Jain outperformed the university average by a large measure on three of the four employment outcomes. SP Jain, on all indicators, has better employment outcomes in Business & Management than the international student sector averages. Of the 32 private providers surveyed, SP Jain had the second-highest full-time employment rate and the fifth-highest median salary.
The QILT surveys are Australia's largest government-sponsored learning and teaching surveys. By bringing together data from all Australian institutions concerning students' experiences and graduate career outcomes, the information gained from these surveys assists students in making informed decisions about their higher education options.
Students may compare schools based on the findings of hundreds of QILT questionnaires filled out by current and recent students and alumni. The polls take into account a variety of factors, including satisfaction with face-to-face conversations, computer access, graduation incomes, and employment outcomes. The 2021 Graduate Outcomes Survey is a study of recent graduates four to six months after the completion of their studies.
Commenting on these rankings, Nitish Jain, President of SP Jain Global, said, "We are delighted to have done well across all parameters. Many factors are used in determining these rankings. For us, graduate success is key. The impact of SP Jain's Bachelor of Business Administration (BBA) program is reflected through the success of our many alumni who are working at top organisations literally all around the world."
In 2021, the school reported that over 80% of its students who stayed back in Australia upon completing their BBA secured full-time roles at average starting salaries of AUD 55,000. Students also received offers from companies based in the US, Dubai, India, Malaysia, Singapore, Saudi Arabia, Vietnam, and Colombia.
"Being a student-centric institution of higher learning, SP Jain focuses on all three parameters – Input (admissions), Processes (Curriculum) and Output (placement). Clearly, the placement of our students and the resounding success of our alumni align quite well with what we've seen from this recent 2021 QILT graduate outcomes survey. Every effort is made by the team at SP Jain to ensure that no stone is unturned with a primary objective of student success and well-being and transforming them to become responsible citizens." shared Dr Vaidyanathan Jayaraman, Dean of the School's UG Programs & Professor of Supply Chain Operations, Data Sciences & Analytics.
SP Jain's BBA is a 4-year multi-city program where students live, study, and work in three of the world's leading business capitals. They can spend year 1 in Singapore or Mumbai, year 2 in Dubai, and years 3 and 4 in Australia. At each campus location, students get opportunities to pursue projects, out-of-class activities, and internships that make them very relevant and attractive to leading companies in Australia and worldwide.
SP Jain's QILT rankings has been featured in well-known publications and education portals, including the Hindu Business Line, BW Education, Collegedunia, Higher Education Digest, Shiksha and many more.