Dr Lakshmi Subramani (Academic Manager – Executive MBA, SP Jain School of Global Management) was awarded second place for her co-authored conference paper titled "Perception and Practices of EdTech Platform: A Sentiment Analysis".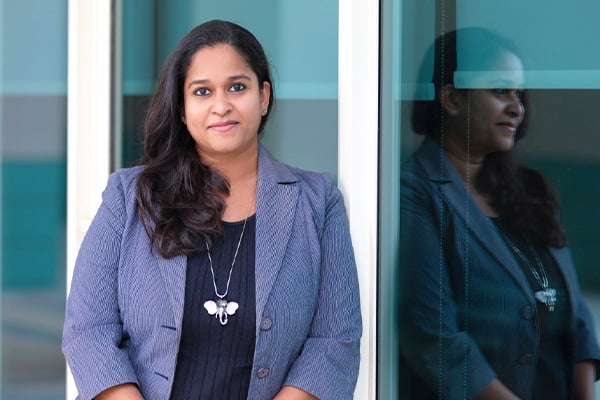 Dr Lakshmi Subramani (Academic Manager – EMBA, SP Jain)
She received this recognition at the Sixth International Conference on Emerging Research Paradigms in Business and Social Sciences (ERPBSS 2022) Virtual Conference, Middlesex University Dubai.
"The basic objective behind the research is to identify the sentiments of users towards different Ed-Tech platforms using text reviews," said Dr Subramani.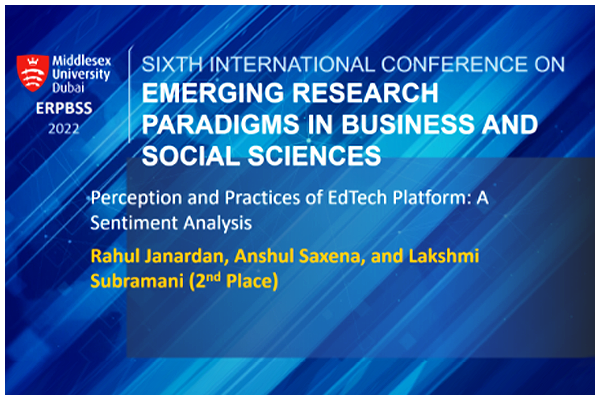 The international conference was held from February 24-26, 2022. The theme of this conference was 'resilience' – the ability to recover from setbacks, adapt well to change and keep going in the face of adversity.
The ERPBSS 2022 conference provided a global platform for researchers and practitioners from different disciplines for sharing impactful and use-inspired research on a range of topics, including the lessons learned from the pandemic and ideas shaping the post-pandemic world.
Over the last 11 years, the biennial conference has attracted hundreds of delegates from leading institutions in the UAE and more than fifty countries globally. For more details on the conference, please click here