We are pleased to share that Dr. Silvia Vianello, Director - Innovation Center at SP Jain School of Global Management, has been featured in reputed Italian magazines ELLE (8th March 2019) and GAZZETTINO (7th March 2019).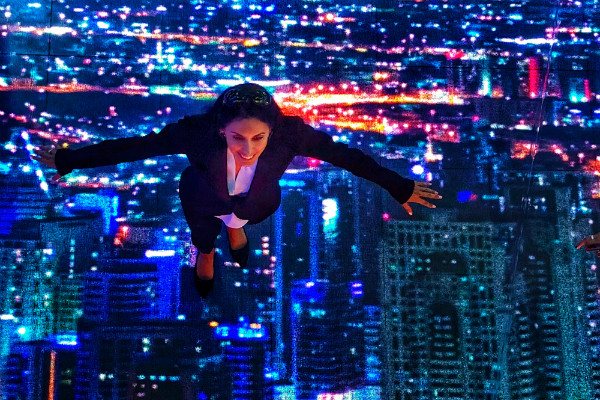 Here's an excerpt from her ELLE interview (translated):
What does being a certified drone pilot mean?
"It is a kind of driving licence obtained after clearing a theoretical and practical examination that allows one to know the rules regarding the use of drones and flying it all around the world. Every two months, I like to learn something new. I will soon be launching a Drone Business course at our institution. So, I thought I would get involved personally."
Since you work in the field of technology, which is typically male-dominated, did you experience any gender gap or inequality?
"I am quite often the only woman. I learnt that we must not allow others to make us feel inferior. After studying data and numbers for years, I realised that I needed to know something more about psychology and emotional intelligence. Understanding the dynamics of mobbing and manipulation has taught me to respond in the right way and to get rid of certain situations."
Do you feel you have superpowers?
"No, I do not have any superpowers, but I am not satisfied until I achieve my goal. It doesn't matter to be perfect, but to improve on something every day? Yes. Even when I fail, I do not give up. Never. Until I succeed." (sic)
Is this what it takes to be a leader?
"In part, but a true leader can also create other leaders. I dedicate part of my time helping others find a job, in Italy or in Dubai, and to achieve their goals. A leader is open to the ideas of others, who knows how to give back to society."
What is the best place to study?
"I advise the youth to carefully choose where to go to study and be updated on how the world evolves. We need to choose a country that drives innovation. At SP Jain School of Global Management, we provide 10 scholarships for our MBA program for Italians; not only for studying in Dubai but also Singapore and Sydney, because it is important to learn to work with the whole world and become global citizens."
Dr. Silvia Vianello has been recognised by Forbes as one of the Top 100 Most Successful Italian Women in the World. She has also been awarded Manager of the Year by F Settimanale, a fortnightly Italian magazine, and has won The Middle East Women Leadership Award at the Asian Leadership Awards (ALA).