S P Jain School of Global Management in July 2018 welcomed Dr Silvia Vianello as the Director of Innovation Lab.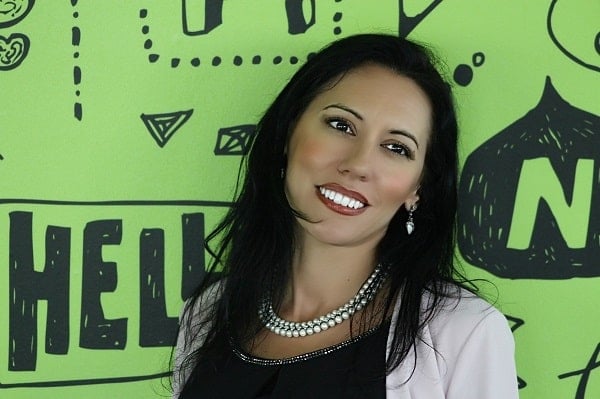 Dr Silvia Vianello, Director of Innovation Lab, S P Jain School of Global Management
From being an entrepreneur, to a start-up TV host, to an author – Dr Vianello graduated with a PhD in Economics and Organisation and a Master's degree (with Honors) in Business Administration from Ca' Foscari University of Venice, specialising in marketing. She was also the Founder and Managing Director of Reinventami, a European marketing consulting boutique.
In addition to Dr Vianello's 15+ years of experience in communications, consulting and management, she pursued her passion for teaching by taking up the role of Executive Marketing Professor at the SDA Bocconi School of Management in Milan, Italy as well as Rice University in Houston (Jones Graduate School of Business), Texas and European School of Economics in New York. She was also visiting faculty at University of St. Gallen in Switzerland and ESADE Business School, Spain. Prior to Dr Vianello joining S P Jain, she was the Marketing Director for Maserati implementing and executing strategies for 24 countries. She is also a member of a prestigious celebrity speakers network.
As the Director of Innovation Lab at S P Jain, Dr Vianello intends to bridge the gap between what's required in the job market and what universities are usually teaching, aiming at equipping students with the necessary skills to prepare them for the jobs of tomorrow. Dr Vianello highlights that we need to graduate students who are not only experts in modern competencies such as blockchain, artificial intelligence, robotics and FinTech, but also have the skills to be irreplaceable like creativity, empathy, human touch and human wisdom.
Dr Vianello says, "With the UAE's 2020 vision, we would be pioneers of the future education when Dubai becomes the hub of future education in the region. We should be evolving every day by keeping ourselves updated."
The key goals of the Innovation Lab are to:
Evolve on the topics and type of knowledge that the school provides to its students at every level including undergraduate, graduate and executive education
Provide students with the technology of future and how it works
Provide a physical space showcasing different types of technologies that companies can use and demonstrate how to use them
It is no surprise that Dr Vianello was recognised by Forbes as one of the Top 100 Most Successful Italian Women in the World!