October 27, 2016: The Association of Business Communicators of India (ABCI), in its endeavour to unravel the true strengths and potential of India, organised the Brand India Summit to expand the definition and positioning of Brand India – from being merely a cultural tourist destination to one with a history and tradition fostered in innovation, scientific curiosity, and technology.

Speaking at the event, on Education and Entrepreneurship, S P Jain President Nitish Jain highlighted that at S P Jain, the focus has always been on providing modern and relevant education, emphasising that the sage on the stage model of education has now become redundant with the advent of technology, especially the Internet. At a time as this, where technology is disrupting every industry, he questioned why the education industry should be spared. And as a 21st century business school, S P Jain takes immense pride in being the pioneer, the technology disruptor in the field of education.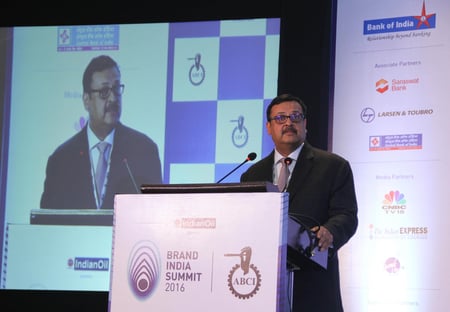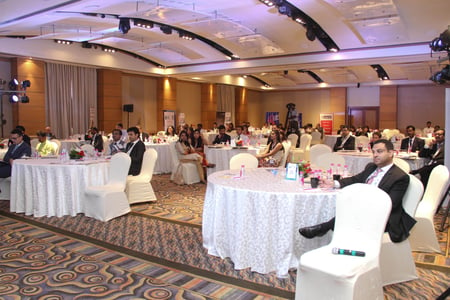 Mr. Jain shared S P Jain's unique global learning format with campuses in Dubai, Singapore, Sydney, and more recently in Mumbai. He pointed out that most b-schools, both in India and abroad, do a fairly good job teaching the traditional tools and techniques. However, there is one thing that this type of business education does not address — the way you do businesses in China, Dubai, India, and London are all very different. The way you execute your business, therefore, must also be very different. When you travel across these different campuses placed in three or four types of economies and political systems, students understand the cultural nuances, the norms and practices better — making them well-equipped to work at a global level.

Addressing a question about making education accessible to rural India, Mr. Jain said, "Gaining knowledge is no longer the priority when students come to the class today. These days, Internet easily offers knowledge. It is our role as educators to enhance learning. We, at S P Jain, are investing highly in newer technologies, not just in terms of interactive classrooms — but also in emerging technologies like Virtual Reality Labs and Simulation centres. Rural India would need to be mobilised and offered access to technological advancements. It is not just about giving them education. It is about training them for job skills and preparing them for global jobs", he pointed out.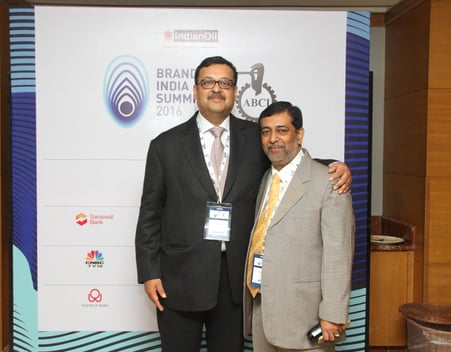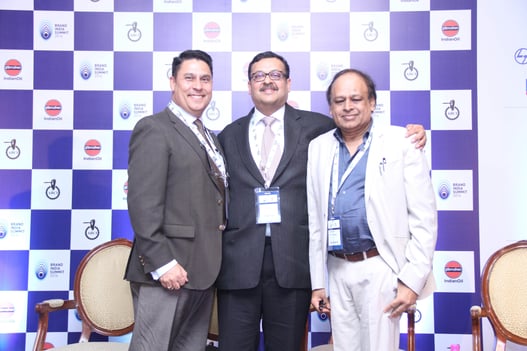 The event held across two days saw eminent industry leaders as speakers and panel members from both varied nationalities and industries such as India's Human Resources Development Minster, Prakash Javadekar; Dr. Vinay Sahasrabuddhe, National Vice President of the BJP and MP, Rajya Sabha; Zhao Dali, Executive Vice President & Secretary General of China International Public Relations Association; A. S. Kiran Kumar- Chairman of ISRO; Iryna Zolotarevich, Director, World Communications Forum, Davos; Yanina Dubeykovskaya, Founder & Content Director, WCF, Davos; Ad Guru, Actor, Playwright Bharat Dhabolkar; R. S. Sodhi, MD Amul India; Sam Balsara, Chairman and MD Madison World; Piyush Pandey, Executive Chairman and Creative Director of Ogilvy & Mather; Sharat Bhattatiripad, Vice President- Programming of Fever 104 FM, and Dr. Jon-Hans Coetzer- Executive Dean: Undergraduate Education of Glion Institute of Higher Education (Switzerland) among many others.

Brand India Summit 2016 also awarded some exceptional brands in India for their ambitious and innovative attempts to project the India advantage in a comprehensive manner through their work. Awardee of the event included BIRD Group, Gyan Diary, MDH Group, Early Learning Village, BVG Group, Cosmos Films, Thyrocare, and Strands.