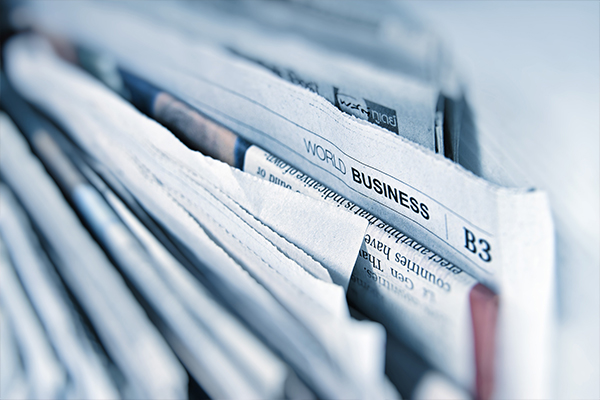 What is Healthineers?
Healthcare Engineers + Pioneers
What is Healthineers?
Healthcare Engineers + Pioneers
On 15th of September, SP Jain School of Global Management, Singapore campus, had the honour to have Philippe Pédeboscq, Asia-Pacific Head of Finance, Laboratory Diagnostics, Siemens Healthineers to visit our campus. He was here to give a short introduction of his company Siemens Healthineers, which name reflects the pioneering spirit and engineering expertise of the company within the healthcare industry.
The lecture gave a brief overview of Siemens' business over the last 120 years, especially the on-goings of the past two years. Philippe shared some of the best practices and strategies behind the company's valuechain. Established May 2014, from the company's existing healthcare sector, Siemens Healthineers is considered "A company within the company". Philippe walked us through the timeline of the establishment of Siemens Healthineers independent from its parent company Siemens AG, and shared insights into how Siemens Healthineers is operating and competing in the healthcare industry now.



Young, Inspired and Moving Forth
The birth of Siemens Healthineers provided the former healthcare sector of Siemens AG with greater entrepreneurial freedom and flexibility and greater autonomy over its business operations. Over the two-year period since its independence, the company has gained significant positive results. Despite those achievements, competition amongst competitors is inevitable. The challengers keep the team of Siemens Healthineers working "hard and smart" - with the passion to learn, innovate and reinvent the healthcare industry.
Good to Know
Siemens is a giant in the technology industry with eight (8) divisions including healthcare, power and gas, digital factory, energy management, etc.
Siemens Healthineers is one of the company's eight industrial divisions.
Siemens Healthineers was established in to create competitive advantages for Siemens in the healthcare industry.
Siemens Healthineers focuses on having better outcome at lower cost and innovative technology.
Siemens Healthineers's journey showed visible proof of concept within two (2) years after its establishment as a company within the company.
Siemens Healthineers employs some 45,000 people worldwide.
Siemens Healthineers's portfolio comprises medical imaging and laboratory diagnostics, managed services, consulting and healthcare IT services as well as further technologies for therapeutic and molecular diagnostics.
About the Speaker
Philippe Pédeboscq is a graduate of the École Polytechnique in Paris where he studied science and engineering. He started his career as a research and development project manager in the research center of Saint-Gobain. In 2009, he joined Siemens AG as part of the Finance Excellence Program (FEP) after completing his Master of Business Administration degree at INSEAD. During the FEP, he managed commercial and controlling projects across several divisions of Siemens' healthcare sector, in Germany and the USA. From 2011 to 2015, he was the global commercial controller for the largest business unit of Siemens Healthineers in New York (USA). In 2015, he joined the Asia-Pacific region in Singapore as regional Head of Finance for the Laboratory Diagnostics business area. Philippe Pédeboscq is married and has three children.