SP Jain London School of Management (SPJ London) announced today that it has been granted degree-awarding powers by the Office for Students (OfS), UK, becoming the first higher education institute of Indian origin to receive this prestigious recognition. OfS is the independent regulator for higher education in England, and the granting of degree-awarding powers is a remarkable distinction, with only four higher education providers receiving this recognition in the past three years, all of which are UK-based institutions.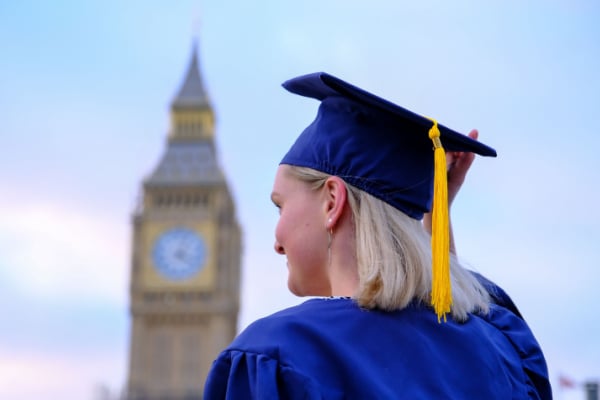 This honour cements SPJ London's position as a leading business school in the UK and empowers the institution to independently confer degrees without the need to partner with any institution in the UK, enabling it to shape a cutting-edge practical curriculum, assemble a distinguished faculty, and award UK degrees upon program completion.
"This is a truly significant milestone for SPJ London," shared Nitish Jain, Founder & President of the SP Jain Group, which operates SPJ London. "The granting of the degree-awarding rights not only validates our commitment to providing exceptional education but also positions us as a frontrunner in the global higher education landscape. We are proud to be the first Indian-origin institution to achieve this recognition, and we remain dedicated to nurturing future business leaders and empowering them to make a positive impact in the world."
In addition to this, SPJ London also announced its new exchange and articulation agreement with the top-ranked SP Jain School of Global Management (SP Jain Global). This agreement opens up unparalleled opportunities for students from both institutions to explore and study in some of the world's greatest cities, including London. Under this agreement, students enrolled at SPJ London will have the unique chance to travel to the campuses of SP Jain Global in Dubai, Singapore, Sydney, and Mumbai. Similarly, starting September 2023, students from SP Jain Global can enrol for a term or transfer to SPJ London, immersing themselves in the vibrant business environment of one of the world's most influential cities – London.
"The exchange and articulation agreement between SPJ London and SP Jain Global further enriches the educational experience for our students," added Mr Jain. "This collaboration underscores our commitment to fostering a global mindset and equipping students with the skills and knowledge required to excel in an interconnected world. We believe that this partnership will significantly enhance the value we deliver to our students and further solidify our position as a leader in global business education."
Leading media publications and education portals featured the news of SPJ London being granted degree-awarding rights. These include India Today, Business Today, Press Trust of India, MSN, Careers360, Shiksha, CollegeDunia and Education World, among many more.
Mr Jain was also interviewed by ET Now, Forbes, Financial Express, PagalGuy, Shiksha and GetMyUni.
SP Jain Global is currently accepting applications for admission to its Bachelor of Business Administration, Master of Global Business, Global MBA and Executive MBA programs. For more information on SPJ London, please click here.

Note: SPJ London and SP Jain Global operate as separate legal entities within the SP Jain Group.