Dr Karippur Nanda Kumar, Associate Professor and Area Head (IT) at SP Jain School of Global Management has been conferred a fellowship by the Singapore Computer Society (SCS). He received the recognition plaque at the Fellow Conferment Ceremony during SCS's 51st Annual General Meeting (AGM) Dinner event, held at the Amara Hotel.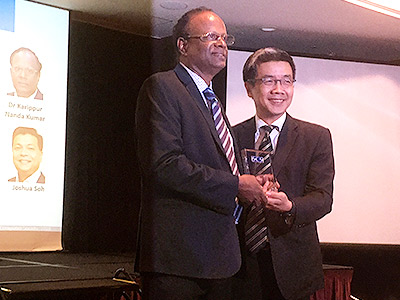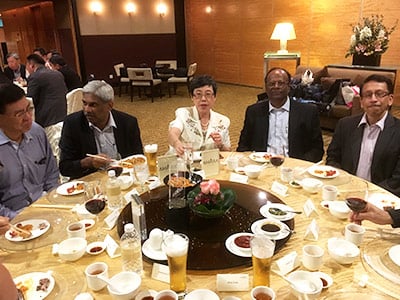 The Ceremony was attended by the Executive Council members of SCS and senior leaders from the industry like SCS President - Howie Lau, Chief Marketing Officer at StarHub, SCS Vice Presidents - Yap Chee Yuen, Executive Vice-President of Resort Shared Services at Resorts World Sentosa, Dr Chong Yoke Sin, Chief of Enterprise Business Group at StarHub, to name a few.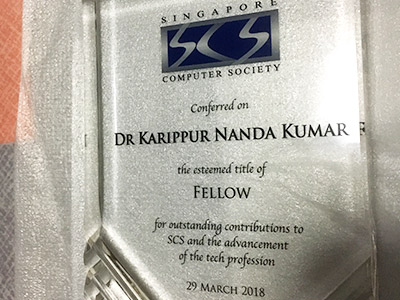 On being awarded the fellowship, Dr Kumar said, "I strongly believe in the culture of creating self-help groups and contributing to community leading to the development of Industry and Society. I am truly honoured and humbled to receive this fellowship from SCS. I thank everyone for their support."
For more information about SCS, click here.