After successfully running programs across Dubai, Singapore, Sydney and Mumbai, The SP Jain Global Group has added another feather to its cap with a new international campus in London. Nitish Jain (Founder & President of The SP Jain Global Group), in an interview with MBAUniverse.com – a leading educational portal in India, shared the rationale behind launching SP Jain London School of Management (SPJ London).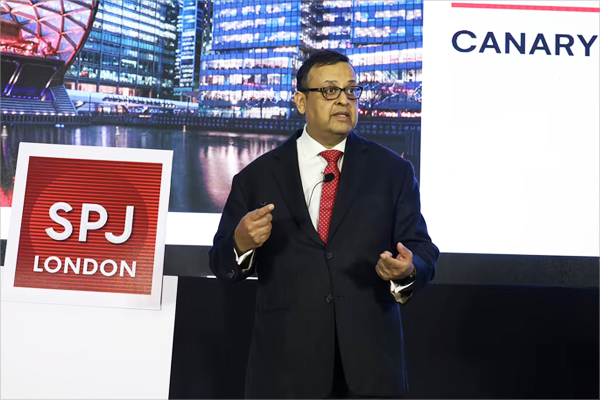 "Launching campus in London is special because this a completely new greenfield B-school in the UK which is a very tough market to operate it. UK regulators have very high standards. It took us about 18 months of planning. And now it's a reality!" said Mr Jain.
He also discussed how the new campus would integrate with the existing ones. "Students opting for the tri-city programs will have the option to study with us in London. This way, they can broaden their exposure in yet another commercial capital. Similarly, students opting to study in London will also have the opportunity to study at other SP Jain international campuses and add more global dimension to their degrees."
SPJ London is subject to approval by the Office for Students (Department for Education, Government of UK) for delivery of a range of undergraduate and postgraduate business degrees. Once registered, SPJ London will be authorised to deliver UK degrees in the heart of London's business district – Canary Wharf.
To read the full interview, please click here.