S P Jain's MGB students from May 2016 batch pursuing their final term in Dubai recently won the 2nd place at the prestigious UAE Global Management Challenge, 2017. Calling themselves FutLeads (read as Future Leaders), the team consisted of Ashish Khinvasara, Charu Sancheti, Ganesh Prasad Nagarajan, Navaneeth Madhusudanan & Piyush Jejani.
Taking the close 4th position were Team Think-Ovators that included Aarushi Rajpal (MGB), Gurkriti Sharma (MGB), Sonal Goel (MGB), and Sumanta Deb (GMBA).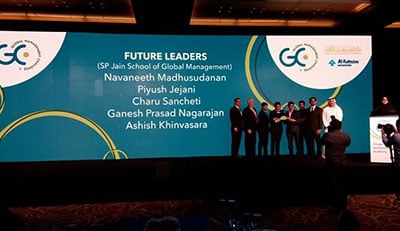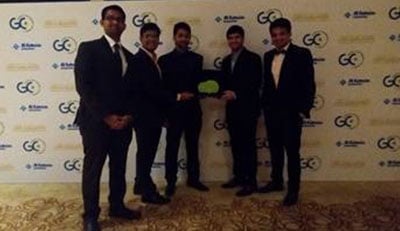 The teams worked together in a simulated environment for three months, analysing financial positions and making decisions in operations, manufacturing, distribution, human resources management and marketing.
It is noteworthy that there was a total of 14 teams and 56 students who represented S P Jain to compete at the prestigious UAE Global Management Challenge 2017.
Being the world's largest strategy and management competition for students and professionals under the Patronage of Shaikh Mansoor bin Mohammed bin Rashid Al Maktoum, in line with the UAE's focus on youth, education and talent development – two teams from S P Jain Dubai made it to the top 8 finalists chosen from among 253 teams from various universities including University of Strathclyde Business School, Higher College of Technology (HCT), Rochester Institute of Technology, New York Institute of Technology, Middlesex University, IMT University, Amity University, BITS Pilani, Heriot-Watt University, and HULT International Business School, among many more.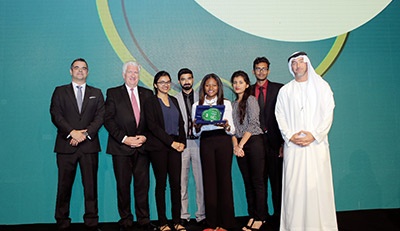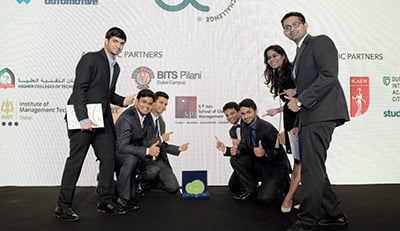 The Challenge revolves around a business simulation that mirrors the global business environment and simulates how businesses operate and compete in the global marketplace. More than 500,000 university students and young professionals have participated in the competition throughout the world over the last 30 years.
We would like to congratulate team FutLeads and Think-Ovators for their exceptional work and wish them all the best in their future endeavors.
"This year's edition of the Global Management Challenge saw unprecedented competition from all the teams that took part. With each passing year, we see an increased appetite from young professionals who participate and who continue to raise the bar."
-Abdulrahman Saqr, Director of HR, Al-Futtaim Automotive
"It was not just the experience of learning while making integrated decisions, but also the experience of learning about and from each other in the team that made this challenge an enhancer at both professional and personal levels."
-Ganesh Prasad Nagarajan, MGB student
"GMC provided me with great insights on the functional aspects of a business. The competition assisted me in imbedding the qualities of teamwork, hard-work and most importantly ensuring that one completes his task within the deadline with good about of research and dedication"
-Charu S Sancheti, MGB student