SP Jain Global's sister school, SP Jain London School of Management (SPJ London) opens admissions for its October 2023 intake. As part of the SP Jain Group's ongoing commitment to delivering globally relevant business education, SPJ London is inviting applications for its flagship programmes: a four-year Bachelor of Business Administration (BBA), an 18-month part-time Executive MBA (EMBA), as well as 16-month full-time MSc Global Business (MGB) and Global MBA (GMBA) programmes. Students enrolled in these programs will graduate with an OfS registered UK degree, further enhancing the credibility and recognition of their qualifications on a global scale.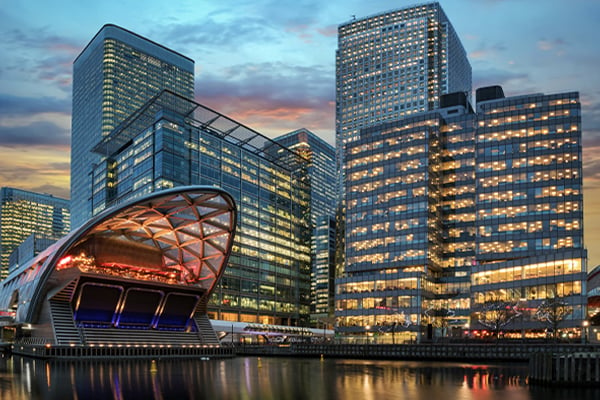 Situated in Canary Wharf, one of the UK's leading business districts, SPJ London's campus grants students immediate access to world-class corporations. This strategic positioning enables students to learn in the heart of a vibrant business ecosystem, while also offering opportunities to network and interact with professionals from leading multinational corporations - thereby gaining invaluable industry insights.
In addition to studying in London, students will have the option to complete study terms at SPJ London's sister campuses located in Dubai, Singapore, and Sydney. This international exposure will equip students with the cross-cultural skills and perspectives that are indispensable in today's interconnected business world.
Beyond its robust academic curriculum, SPJ London also offers career-boosting internships in London and other major global business centres. These internships will grant students the practical experience needed to comprehend and navigate the complexities of the international business landscape.
Nitish Jain, Founder & President of the SP Jain Group, stated - "We are thrilled to invite ambitious and motivated individuals to our London campus. Our curricula are meticulously designed to balance academic rigour with practical, real-world skills, preparing our graduates to excel in today's competitive business landscape.
With a team of expert, global faculty at its core, SPJ London offers a high-calibre educational experience. We have also collaborated with our sister school, SP Jain Global, whose faculty are world renowned for their diverse qualifications and expertise. This collaboration enriches our students' educational journey by exposing them to a broad array of teaching styles and academic perspectives."
The application window for the BBA, MGB, and GMBA programmes will remain open from September 1 through October 16, 2023. Prospective EMBA students have until September 23, 2023, to submit their applications. For detailed eligibility criteria and further information on admissions, please visit www.spjain.ac.uk.
The SP Jain London School of Management's Admissions Open update has been featured in well-known publications and education portals, including Hindustan Times, Times of India, The Hindu, Financial Express, Edugraph and many more.
SP Jain School of Global Management (SP Jain Global) is an Institute of Higher Education in Australia with campuses in Dubai, Mumbai, Singapore, and Sydney. SP Jain London School of Management (SPJ London) is a British business school registered with the Office for Students, UK. Both institutes are part of the SP Jain Group but function independently of each other. They have extensive exchange agreements that permit students to study across all five locations.