Second year BBA students, Aadit Mohnot, Ganeshram Rajagopalan, Lavena Bhansali, Sai Kartheek and Kunal Dugar won the enviable MENA CFA Society Emirates Winner title, as they represented UAE to compete among other MENA countries like Bahrain, Egypt and Jordan at the CFA Institute Research Challenge on 7th April 2017.
It is worthy to note that our undergrads were the youngest team to compete and qualify to the national level. Judges and competitors were in praise of our students' meticulous detail and competence. The prestigious CFA Research Challenge is an annual global competition that provides students with hands-on mentoring and intensive training in financial analysis. Our jaguars, among other MENA universities, had to work in teams to research and analyse a publicly traded company — sometimes even meeting face-to-face with the company management.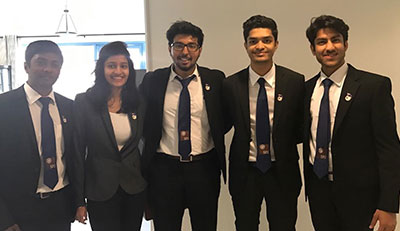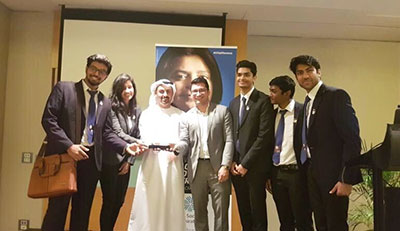 "It was truly an enriching, exciting and competitive challenge as we went through rigorous preparations to present our financial report and defend our analysis to an expert panel of industry professionals. We got to learn a lot in terms of finance, professionalism, importance of teamwork, and understanding of the corporate work environment. On behalf of my team, I can definitely say, this has been a proud moment as we represent SP Jain Dubai and win laurels at a MENA level." - Aadit Mohnot, Student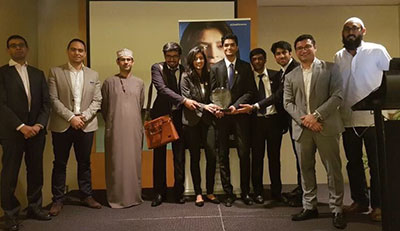 This news is a follow-up to the last news on 24th March, where our undergrads stole the spotlight when they won Runners up at the CFA Challenge, only to be beaten by our very own GMBA team, who won the first place – qualifying to the International level - representing SP Jain Dubai in Prague, Czech Republic on April 26th 2017.