Action Learning Projects serve as an integral part of Term 3 for the Global MBA Students. Team SP Jain is proud of our Students, Vikrant Sharma and Nikhil Subramanian, who have done a tremendous work for their ALPs. Their outcomes have been very well acknowledged and appreciated by their external corporate mentors from Emirates National Oil Company Ltd (ENOC) – one of the oldest and biggest oil companies in the U.A.E.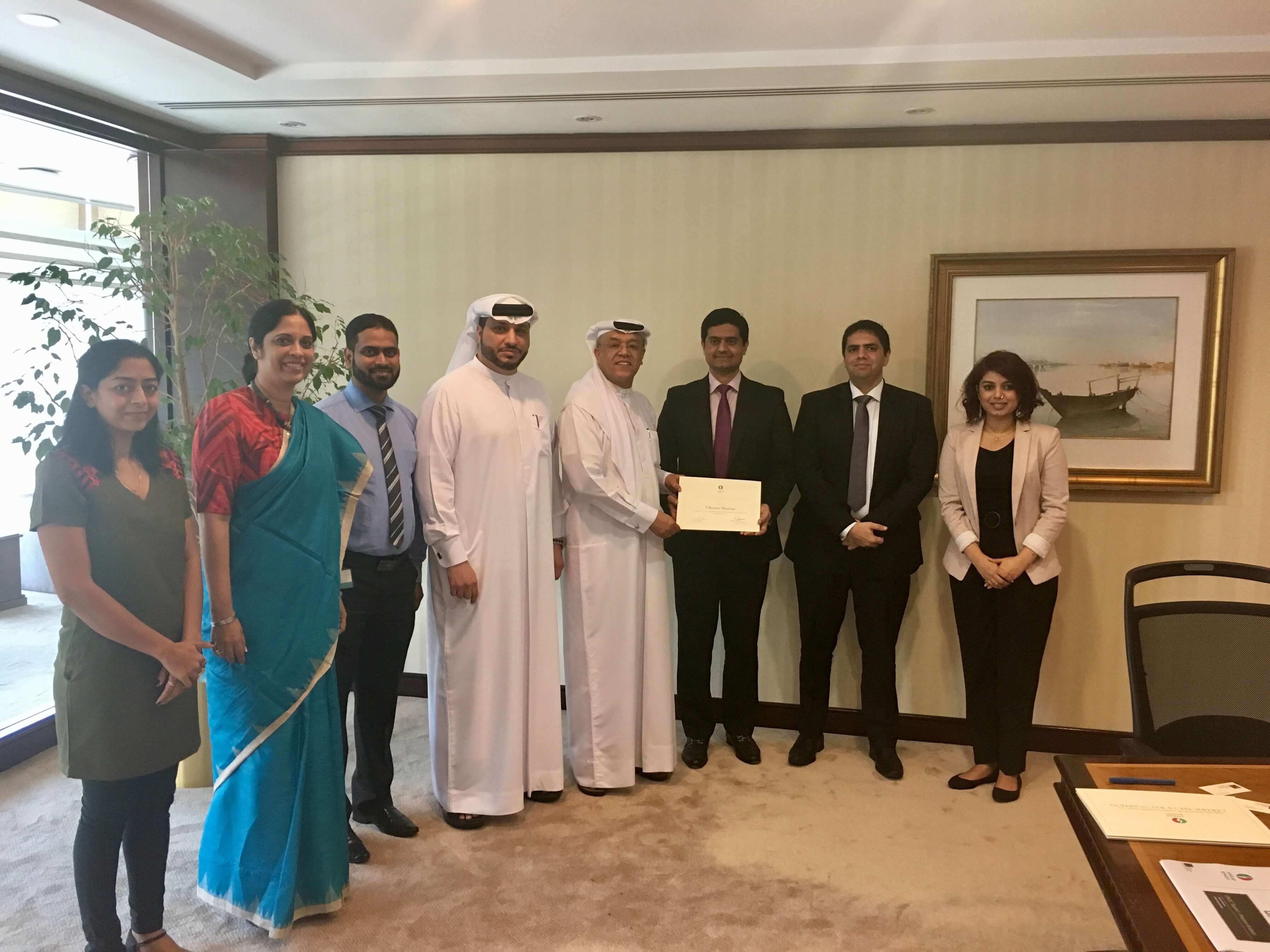 GMBA Student, Vikrant Sharma, presented the Action Learning Project to Mr. Zaid Alqufaidi (Managing Director – Retail | ENOC), Mr. Husam Salem Al Shawi (General Manager – Tasjeel | ENOC), Mr. Shaikh Ausaf (Sales & Marketing Manager and S P Jain EMBA Alum | ENOC) and other dignitaries from ENOC; in the presence of Dr. Indu Niranjan (Dean – Global MBA & MGB), Dr. Nawazish Mirza (Deputy Program Director – Global MBA & MGB) and Dr. Shital Vakhariya (Senior Manager – IIP).
ENOC is a wholly –owned entity of the Dubai Government. Over the past 30 years, ENOC Group has evolved from a local Oil & Gas player to a global operator across various aspects of the energy sector value chain.
We wish Vikrant and Nikhil hearty congratulations on their accomplishment.