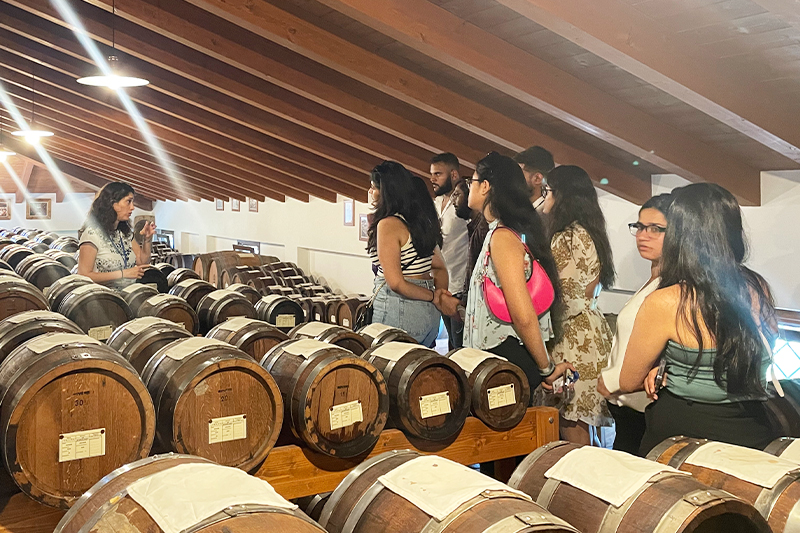 The town of Modena in Italy, steeped in ancient history and renowned for its automotive excellence, became the stage for an unforgettable journey for the students of MGLuxM Batch 11. An automotive feast awaited them, offering a once-in-a-lifetime opportunity to explore some of the world's most prestigious car brands.
As the students stepped foot into the town of Modena, they could sense the air of sophistication and innovation that lingered in its alleys and squares. It was here that they would delve into the heart of luxury automotive history, a realm where dreams were crafted into high-performance machines.
Their first stop was Lamborghini, a name synonymous with power, speed, and unparalleled luxury. At the Lamborghini factory, the students were welcomed into the world of roaring engines and sleek designs. They witnessed the meticulous craftsmanship that went into creating these masterpieces, gaining a deeper understanding of the brand's legacy and the technology that drives these automotive beasts today.