The Global Owner Manager Program (Global OMP) is an innovative 12-month professional program designed to equip business owners with the knowledge, skills and attitude required to tackle challenges that are unique to family managed businesses. The program is designed to excite, enthuse and expose owners of family businesses to new and proven management approaches, enabling them to transform their businesses.
PLEASE NOTE: THIS PROGRAM IS NOT ACCREDITED BY TEQSA, ASQA OR ANY REGULATORY BODY IN INDIA OR OVERSEAS.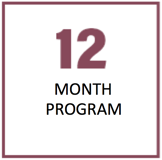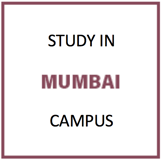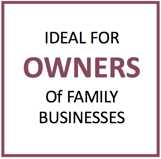 The topics that would be covered in the twelve months are:
Managing People
Managing Operations
Managing Money
Newer Concepts in Management
Getting ready to face tomorrow
Role of Top Management
Understanding Priority for Owners
Understanding Management
Managing Actions
The program is ideal for owners of family businesses.
To apply for the program Submit your application online:

A date for further evaluation and interview will be sent to you after your application form is submitted.
Participants are guided and stimulated by a pool of world-class faculty who have collective experience of teaching and consulting family businesses > 100 years. Their profiles are listed below:
TOTAL PROGRAM FEE: INR 3,00,000 + 18% GST

Admissions are open for the Global Owner Manager Program.
INFORMATION SESSIONS
We are planning information sessions at a location near you shortly. We will update you with the date, time, venue and registration link soon.