We are delighted to announce that SP Jain School of Global Management has been recognised among Australia's 20 Biggest MBA Programs by MBA News, Australia's leading source of news and information about studying an MBA.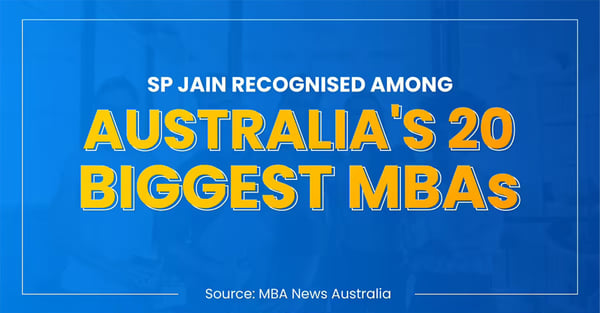 We thank our faculty, alumni, students and staff for making this remarkable achievement possible!
For more details, please click here.
SP Jain School of Global Management is an Australian business school with campuses in Mumbai, Dubai, Singapore and Sydney. We offer a wide range of undergraduate, postgraduate, and doctoral programs designed to craft leaders for the 21st century workplace.
Our flagship Global MBA program has been ranked by reputed international publications such as Forbes, Times Higher Education–Wall Street Journal, The Economist, and Financial Times. To know more about our global rankings, please click here.