Progress within your current organisation. Enhance your leadership skills. Become an entrepreneur or consider a career change – wherever you're headed, SP Jain's Executive MBA (EMBA) will help you get there. The 18-month part-time program is designed to enable working professionals, like you, discover your unique style of leadership, seize challenging opportunities, develop a decision-making track record and boost your career in the company of like-minded individuals and faculty drawn from around the world.
The in-depth knowledge imparted through the core concepts, electives, simulations and projects are built to set you up for a lifetime of decision-making and leadership. To enhance your global outlook and employability, it is required that you undertake at least one module outside of your home country.
PLEASE NOTE: This program is TEQSA-recognised and as a result, students graduate with an Australian degree. However, the program is not accredited or approved by AICTE or any regulatory body in India.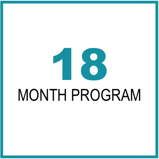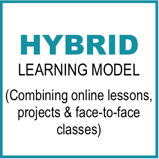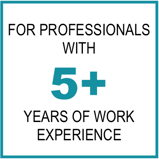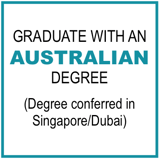 A unique feature of the EMBA program is the Applied Business Research Project undertaken by students within the context of their own organisations. The project is divided into two stages:
Stage 1: Design of a research proposal
In this stage, students are required to conduct extensive secondary research. They are actively involved in literature review as well as collecting data from journals, white papers, news articles and websites. Students are required to build a business case, define a business problem/opportunity and arrive at clear research objectives to meet the business challenge.
Research proposals are evaluated and approved by a panel comprising faculty and industry mentors, before progressing to stage two.
Stage 2: Undertaking research & making corporate recommendations
Students commence this stage by refining their research proposal and undertaking primary research. Each student carries out in-depth analysis using various research tools and techniques to arrive at strategic recommendations with managerial implications.
On completing their research, students present their findings to their organisations, resulting in greater recognition and success.
IMPORTANT DATES
EMBA SCHOLARSHIP TEST
Date
Day
Location
Venue
Time
20th April 2019
Saturday
Mumbai
SP Jain School of Global Management 1st Floor, Trade Point, Kamala Mills, Lower Parel, Mumbai - 400013
10:00 AM to 2:00 PM

Application deadline is fast-approaching for the April 2019 intake.

Last date to apply: April 22, 2019