SP Jain's Digital Marketing & Metrics (DMM) is a Professional Program that comprehensively prepares students for jobs in the fast-growing digital marketing space. The program is unique in that it covers both the theory and application of digital marketing tools and techniques like content development, inbound marketing, social media marketing and evaluation of campaigns.
PLEASE NOTE:

THIS PROGRAM IS NOT ACCREDITED BY TEQSA, ASQA OR ANY REGULATORY BODY IN INDIA OR OVERSEAS.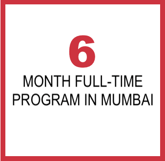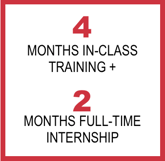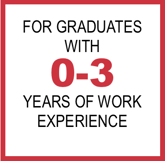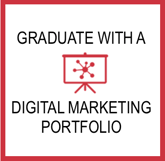 S P Jain has closely collaborated with leading industry experts and innovators in digital marketing to bring to you a unique program to keep you at the cutting edge of Digital and to equip and empower you to become the most sought after Digital Marketing talent for the industry.
Our course is dynamic and that means you will receive the most relevant knowledge to always stay industry-ready. Integrated Marketing from Content to Commerce, Digital Analytics and Emerging Technologies and their applications. Our course not only hones your skills in Digital Marketing but also in the areas of Leadership to give you a hollistic grooming to lead the future.
Say no to vanilla classroom sessions and impersonal online courses. It's time to embrace the new methods of global learning. Our DMM Program makes use of an integrated learning methodology where intensive classroom sessions are amplified with real industry case studies, live projects, using complex tools and techniques, Innovation and Immersion Labs and unique simulations to bring alive all your learnings.
Our unique Capstone Project is at par with globally top-ranked courses that show you how to apply all your learnings into an integrated Digital Marketing Solution. What's more, your project will get guided by your mentors and you can see it go LIVE!
Furthermore, our DMM program provides internship opportunities with the top 100 organisations in India with an intensive Live Project experience where you will find yourself working alongside industry leaders.
Only the best faculty can bring out the best in you. You will be under the tutelage of the best in academia and industry including international faculty from around the world. Students can also avail of the one-week Immersion Lab Program at the S P Jain Dubai campus.
Digital Marketing is incomplete without learning the Metrics that bring business impact. At S P Jain, you will learn the complex attribution models and their evaluation where every module culminates in the metrics that are critical to assess ROI. So, be the first and the only one to master both Digital Marketing AND Digital Metrics.
LEARNING APPROACH:
The program makes use of an innovative 'Discontinuous Learning' approach that combines in-class learning and mentorship training with a practice-based approach that encourages students to test theories by executing campaigns in real time.
The learning system that three core pillars:
Classroom learning & exposure
Simulated and real-time execution in the 'Digital Lab'
Capstone Project
PROGRAM STRUCTURE:
The program comprises:
4 months (480 hours) of classroom delivery & live capstone project

Face-to-face lessons with Indian and international academicians and senior management professionals, followed by self-learning using e-books, case-based assignments, live capstone projects, track-wise exams, and full-time internships.
2 months of full-time internships with well known digital media agencies, consulting firms and corporates.
The program covers key themes in the areas of digital marketing, each of which have been carefully encompassed in five tracks spread across the duration of the program.
TRACK 1: REIMAGINE BUSINESS
Global Perspective

The new world of Marketing

Navigating the Digital Matrix

Consumers - segmentation, journey mapping and analysis

Research Methodology and Inside Mining for the New World
TRACK 2: REIMAGINE DIGITAL MARKETING FOR A NEW WORLD
Designing a new world of experience

Website/App Design

The Digital Search

Digital Campaigns

Content Marketing

Influencer Marketing

Creative that Influences and Impacts
TRACK 3: DIGITAL MARKETING - THE 3Cs, CONTENT TO COMMERCE TO CRM
Social Media Marketing and Metrics

Online Reputation Management and Metrics

Mobile First Strategy and Metrics

Performance Marketing and Metrics

E-Commerce and Metrics
TRACK 4: DATA - THE NEXT BIG GAME
CRM, Data Science and Big Data

Digital Media Planning, Buying, Digital Ad Sales, Programmatic Buying, Monitoring and Metrics

Emerging Technologies and their Impact on Digital Marketing

Digital Dashboard - Data and Visual Base Reporting and Analytics
TRACK 5: REIMAGINE TOMORROW'S REAL WORLD...TODAY
Cyber Proofing Digital Assets and Marketing Processes

Digital Dashboard - Data and Visual Base Reporting and Analytics

Digital Citizenship

Capstone - Integrated Digital Marketing on Live Projects
Participants of our Digital Marketing & Metrics program are guided and stimulated by a world-class body of local and international faculty comprising highly skilled industry experts and leaders like:
Amit Sharma
Vice President
Future Group India
Area of Expertise: Insights on Big Data and CRM
Amol Dighe
EVP and Business Head
CA Media Digital India
Area of Expertise: Influencer Marketing
Ananth V
Founder & CEO
Techdivine Creative Services
Areas of Expertise: Consumer Behaviour, Digital Search, Social Media Marketing
Ankit Gupta
Education Vertical Head - Marketing Solutions
LinkedIn
Guest Faculty
Ashish Ganu
UX Head
Xoriant
Areas of Expertise: User Experience and User Interface
Avinash Jhangiani
Founder & CEO
Play2Transform Group
Area of Expertise: Design Thinking and Innovation
Brijesh Muniyal
Joint MD
Ethinos Digital Marketing
Mentor
Clyde Nunes
Director Sales (West and South)
Truecaller
Mentor
Gagan Singla
CMO
Angel Broking
Area of Expertise: Campaign Strategy
Hitesh Motwani
CEO
Skillopedia
Area of Expertise: Online Reputation Management
Moloy Chakravorty
Director
Quinton Air & Odor Management
Area of Expertise: The new world of Marketing
Mothey Shiva Rama Krishna
Head of Ecommerce Media
GroupM
Area of Expertise: Performance Marketing
Priyanka Shah
Senior Director Mobile
Isobar
Area of Expertise: Digital and Mobile Media Planning
Rachana Dharia
Head Digital and Marketing Communications
Walking Tree Co
Area of Expertise: Digital Strategy
Rachna Naraian
Managing Partner, Business Intelligence India
Omnicom Media Group
Area of Expertise: Consumer Research and Insights
Raj Menon
AVP - Head of Content, Social Media Listening
JIO
Area of Expertise: Content Marketing
Sam Thomas
AVP - Digital and Mobility Services
Resolution Media
Area of Expertise: Campaign Strategy
Shreekant Lanka
Head of Programmatic Account Strategy
Google
Guest Faculty
Smita Salgaonkar
General Manager - Programmatic Media
Omnicom Media Group
Area of Expertise: Programmatic Buying
Snehi Mehta
Head - Client Solutions
Facebook
Guest Faculty
Sourav Shah
Head - Ecommerce
Trent
Area of Expertise: Ecommerce
Tanay Kumar
Co-founder, CEO & Chief Creative Officer
Fractal Ink Designs Studio
Areas of Expertise: User Experience and User Interface
Tanul Mishra
CEO & Co-Founder
Gozoop
Area of Expertise: Performance Marketing
On completing the program, students will have developed a world-class 'Portfolio' that documents and showcases key elements and learning outcomes of the program against a specific industry. By showcasing a student's command over strategies, digital tools, execution and measurement techniques, the Portfolio will act as a starting point for discussion with prospective employers on job opportunities in areas like Online Marketing, Mobile Marketing, SEO Account Management, Web Analytics, Search and Social Media Marketing, Web Content Management, Digital Creative Development, Marketing Communications and Strategic Marketing.
*Full-time internships (2 months) / placement assistance as per institute's policy.
Applicants must have:
A Bachelor degree or above from a recognised, accredited higher education institution
2+ years of work experience
A reasonable interest to pursue a career in Digital Marketing; good presence on social media sites
APPLICATION PROCESS:
Submit your application online

(free of cost)

Appear for further evaluation comprising w

ritten tests (test of reasoning, numerical ability, English comprehension), followed by 2 rounds of interviews
The total tuition fees for the program will be INR 500,000 (plus GST).
We offer merit-based scholarships to students based on their qualification, work experience and performance in the aptitude test & personal interview.