Do you have a great business idea? Do you wish to do things differently or create an innovative service or product? Join the Global Entrepreneurship and Innovation program, developed by SP Jain School of Global Management and Columbia Business School's Venture For All® Program, and learn how to transform your ideas into reality. This nine-day intensive, college-level summer program will offer you hands-on learning experience focusing on the creation, development and launching of a new business or social venture.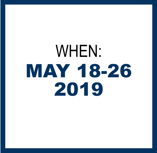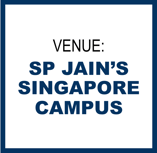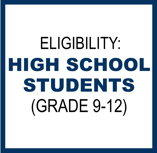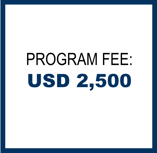 Program Structure & Curriculum
Academic Program:
The program will increase your understanding of entrepreneurship and innovation practices by guiding you on how to build your own venture. Through interactive lectures, case studies, guest speakers and self-directed assignments, you will learn the core elements of venture creation. Each module provides you with the knowledge and tools required to develop a comprehensive new business plan.
You will identify and evaluate a venture opportunity, assess the industry and market attractiveness for your venture idea, form competitive strategies, develop minimum viable product and service and generate full financial statements. The program allows you to hone professional skills such as creative problem solving, verbal and written communication, project management, financial analysis and effective team leadership.
Design Thinking Workshop:
Conducted by SP Jain's Dr. CJ Meadows, the Design Thinking Workshop will provide you with hands-on experience using Design Thinking, the concrete approach to innovation pioneered by celebrated design consultancy IDEO. The workshop will help you redefine your business challenges and opportunities, observe customers, frame and generate ideas more effectively and create business experiments to test out ideas and assumptions before development.
The program consists of modules designed to support the development of your new venture plan. Specific skill development and challenges covered include:
OPPORTUNITY
Module 1: Your Idea
Course introduction
Identifying and evaluating new venture opportunities
Module 2: Your Business Model
New venture success factors
Business model canvas
Value proposition (The Offer)
Module 3: Your Customer
Product-market fit
Customer interview creation
Data collection and analysis
STRATEGY
Module 4: Your Market
Target market and segmentation
Market size
Customer profile definition
Module 5: Your Industry
Industry analysis and trends
Competitors' comparison and positioning
Competitive advantage
INNOVATION
Module 6: Your Product
New product development success factors
Minimum viable products (MVP)
Product development plans and costs
Module 7: Your Brand
Power of the brand
Marketing strategies to drive customer acquisition
Digital marketing and social media approaches
LEADERSHIP
Module 8: Your Financial Plan
Revenue and cost assumptions
Income statement projections
Cash management
Capital requirements
Funding sources
Module 9: Your Team
Core team selection
Key partnerships
Module 10: Your Launch
Elevator pitch guidelines

Pre-launch checklist
May 18, 2019 | Saturday
10:00 am: Welcome Address by Dr. John Fong, CEO and Head of Campus (Singapore), SP Jain School of Global Management

1:00 pm - 4:00 pm: Workshop on Design Thinking by

Dr.

CJ Meadows

, Director, i2i – The Innovation & Insights Center at SP Jain School of Global Management

4:30 pm - 7:30 pm: Singapore City Tour
May 19, 2019 | Sunday
9:30 am onwards: Visit to RWS Universal Studios
May 20-24, 2019 | Monday-Friday
9:00 am - 4:30 pm: Program sessions conducted by Prof. Daniel McQuade, Director of Community and Global Entrepreneurship, Columbia Business School
May 25, 2019 | Saturday
10:00 am - 1:00 pm: Workshop on Design Thinking by Dr. CJ Meadows, Director, i2i – The Innovation & Insights Center at SP Jain School of Global Management
3:00 pm - 6:00 pm: Dragon Boat Racing
May 26, 2019 | Sunday
9:30 am - 1:30 pm: Leadership Games and Farewell Lunch
Eligibility: Grade 9-12 high school students of all disciplines.
Admission Process:
A Statement of Your Interest & Commitment to the Program on a word document, in about 300 words, that states your current goals, your goals in the next 6 months, why you want to participate in the Global Entrepreneurship and Innovation program and what you hope to achieve through the program.
Your Biography in a word document: a 100-300-word summation of your educational background and any extracurricular experience.
The admissions team will shortlist candidates based on their talent, passion for learning and the drive for entrepreneurship and innovation. Applications are reviewed on a rolling basis; so, we encourage you to apply as early as possible.
We will revert with the status of your application within 3-5 business days of receipt.
An email will be sent to the student's email ID.
Upon acceptance of the offer, we will send you the payment instructions to deposit the fee.
All payments, once received, are non-refundable.
After processing your payment, an ID card will be generated and course details shall be sent to you by email.
Student's email ID must be accurate and cannot be changed for the entire duration of the course.
Accommodation:
Students will be housed (triple-sharing rooms) within SP Jain's Singapore campus premises. Living on campus with your peers is comfortable, safe and, most of all, fun! It is also a great way to meet and interact with SP Jain's diverse and dynamic community of undergraduate and postgraduate students, staff and faculty. To know more about the housing and recreational facilities at SP Jain's Singapore campus, please click here.
Program Fee: USD 2,500