"We are making a long-term bet that Virtual, Immersive & Augmented Reality will become a part of people's daily lives." - Mark Zuckerberg
Virtual Reality is the 'Next Big Thing' in entertainment, media, social networking and a whole lot more. According to market research firm TrendForce, VR hardware and software markets are expected to grow to USD 70 billion by 2020 (from the current USD 7 billion). First, there was the Internet. Then, there were the App Stores. Now, Virtual Reality is the next big thing.
From being used in creating immersive gaming experience, virtual reality stores, real-estate virtual walkthroughs to data visualization and cross-geographic people interaction tools – VR opens a whole new demographic of business possibilities that have been until now, unimaginable. It is an opportunity like never seen before and this has made Virtual Reality one of the most sought-after technologies globally.
SP Jain's newly launched 9-MONTH WEEKEND PROFESSIONAL TECHNOLOGY PROGRAM IN VIRTUAL REALITY is designed to produce graduates with the skills and competencies to develop sophisticated Virtual Reality interfaces and deliver entire experiences to the human mind seamlessly. The program makes use of an advanced Blended Learning model allowing working professionals to build real-world skills and competencies in the subject, without interrupting their full-time careers.
PLEASE NOTE: THIS PROGRAM IS NOT ACCREDITED BY TEQSA, ASQA OR ANY REGULATORY BODY IN INDIA OR OVERSEAS.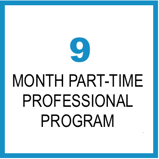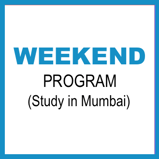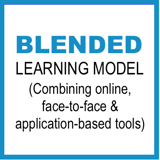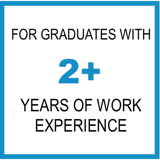 Why SP Jain's VIRTUAL REALITY?
Virtual Reality and Augmented Reality technologies are revolutionising the way people live and experience life. These technologies have overcome technical limitations (thanks to decades of consistent efforts by researchers and learners) and have evolved dramatically. VR/AR technologies of today have the ability to transport users to worlds more real than the real world.
While the initial phases of VR developments focussed largely on entertainment and gaming, the technology has wide and far reaching implications to transform many industries. A few examples are provided below:
Totally immersive gaming with mixed reality development
Virtual retail stores with personalised experience
Real estate virtual walkthrough with customisation options
Data visualisation with rich interfaces for business and large data volumes
Cross-geographic people interaction for business and social media
Skills in developing Virtual Reality interfaces are among the most sought-after globally and as a result, VR Developers can expect a substantial hike in earnings depending on their experience and capabilities.
From modules in topics such as VR Engines, 3D Modelling Blender, Accelerated Computing to Maya, VR Modelling Language, MODO and ZBrush – over a period of 9 months, SP Jain takes you deep into practically every aspect of Virtual Reality. And, not simply from a theoretical perspective, but through a practical, real-world approach. In addition to acquiring a focused education surrounding topics in the field, the program enables you to hone and develop highly specialised skills in VR tools and applications, build (and showcase) a portfolio of learnings and experiences, acquire professional skillsets and contacts and develop real-world strategies even before stepping into the workplace.
Our practice-based approach is what really sets us apart – live projects, case studies and the real-world expertise that industry experts and practitioners bring to the classroom allow you to hone and develop highly specialised VR skills and competencies that employers find attractive.
An internship-based portfolio-making, that follows the academic track of the program, helps students, specifically those with little or no work experience, supplement their academic knowledge with real-life industry experience, make meaningful contributions to companies, build strong professional contacts and explore full-time career opportunities.
Our corporate partnerships and tie-ups with world leaders in Virtual/Augmented Reality such as Unity, Oculus / Facebook, Google Cardboard, Microsoft HoloLens, Epic Games and other technology providers, have enabled us to create a student-centric experience by:
Developing a relevant, real-world curriculum

Bringing the latest insights, developments and technologies in Virtual Reality to the classroom

Providing our students with access to a large network of industry practitioners and mentors
The Virtual Reality program is offered at the following two levels:
VR beginners is a stand-alone program, and is the pre-requisite for VR experts. One can smoothly enter a VR expert mode after completing the program for VR beginners. The introduction of foundation at professional programs is to ensure class homogeneity over the diversified participants. Course content depends on the platforms we primarily focus and we keep revising the curriculum to stay relevant and include latest R&D. Our program comprehensively covers all topics that are of consequence & importance in the VR/AR field.
We have established channels where we get latest of the R&D so as to keep prepared for inclusion and deletion of the minor topics to keep our VR course always relevant. Presently it is a comprehensive balanced course covering many aspects like: Base programming for VR; Creation of VR environments; Force feedback systems; Experiential VR hardware; Human-computer interaction experience
In the last five years of our short but checkered twelve-year-old history, we have been ranked by three of the world's top four business school rankings – Forbes, Financial Times and the Economist. In each of these rankings, we are the youngest school featured – an accomplishment we attribute to our unique and innovative model of business education.
A unique feature of the program is that it uses an advanced Blended Model of Learning to equip students to develop competencies in Virtual/Augmented Reality without interrupting their careers. The program duration includes:
260 hours of online lessons
240 hours of face-to-face lessons on Saturdays (8 hours)
ONLINE LESSONS: This is the most modern way to learn. Students are given access to a suite of multimedia and interactive learning tools such as blogs, journals, discussion boards, articles and quizzes that help them gain a foundation in Virtual Reality, from the convenience of their homes. It is believed that the discipline of online learning enhances learning agility and retention of fundamentals since students learn at a pace that suits them. This section of the program can be completed by the student anytime during the week.
Classroom Learning and Exposure: Conducted over weekends and set within the traditional definitions of a classroom, participants are exposed to specialist topics in Virtual Reality, discussions and debates with peers (drawn from varied industries and work backgrounds), and interactions with industry experts and leaders who bring with them up-to-the-minute insights and experience of creating immersive Virtual Reality experiences. These include both world-class professors and practitioners who have predominantly worked in the technology space.
Simulated and Real-time Development in the Lab: In the Lab, students apply key concepts and develop real-time solutions and programs for real-world business scenarios. The Lab is equipped with highly advanced equipment including (and not limited to) Oculus Rift DK2 with high-end PCs, VR Head-mounted Displays, Wireless Controllers, Multi-directional Treadmill, Force Feedback Devices, 360 Cameras, CAVE System and Simulators. Furthermore, corporate tie-ups with Oculus/Facebook, Google Cardboard, Microsoft HoloLens, Epic Games and other technology providers and developers have allowed us to bring the latest insights and developments in Virtual Reality to the classroom. Panels of industry experts, drawn from several fields, support and mentor students throughout the course of the program.
The program kick-starts with an overview of the discipline's most common techniques, tools and application. As you progress in the program, the focus shifts to more specialist topics like Visual Rendering, Tracking Systems, Visual Perception, Light & Optics, Virtual Worlds and 3D Modelling. Here's a sampling of the topics that the program will cover:
Tracking Systems
Geometry of Virtual Worlds
Audio
Light and Optics
Visual Physiology
Visual Perception
Tracking Systems
Visual Rendering
Interfaces
Programming (C#, C++)
JAVAScript – Graphics Specific Orientation
Visual Studio, Virtual Reality Modelling Language
Blueprints Visual Scripting Swift
Graphics
Lighting and Shading
3D Modelling: Blender, MAYA
VR Engines: WebVR, Unreal Engine 4, Unity, Cryengine
Visual and Accelerated Computing: DirectX, Vulkan
Digital Painting and Sculpting, MODO, ZBrush
VR Imaging and Cinematic
S P Jain offers an intellectually stimulating classroom environment steered by front-runners in business and academia who nurture participants to initiate, develop and launch ideas. These include industry experts, business leaders, visionary thinkers, innovators, strategists, researchers, entrepreneurs, pioneers and executives who have been educated at institutes such as Stanford, Columbia, Harvard, Oxford, Cornell, Duke, Cambridge, Lancaster, IIT and IIM.
Many of them have the unique distinction of being the key enablers of technology innovation at leading multinational organisations.
PROGRAM DIRECTOR - Dr. Suneel Sharma
Dr. Sharma is a tech entrepreneurial spirit and educationist, after gaining a rich professional experience of over 20 years in multinational and top Indian universities. Known for his visionary thinking, strategic insights and execution capabilities, Dr. Sharma has earned many awards and recognition. he was nominated for Board of Directors (OAUG) at Oracle. He is educated in Engineering, Humanities, Science, Education and Business Administration from BITS-Pilani, IIM-Bangalore, Stanford University and Lancaster University.
FACULTY PROFILES:
ANUJ CHAWLA
Partner at Studio 27 Creative media works
Heads teams producing a diverse range of high-quality Audio Visuals, working with independent Film Production Houses to help create Visually Stunning motion pictures.
ANUMUKONDA RAMESH
Education and Skill development in the area of Virtual reality, Augmented reality, Video Games and Mixed reality
Unity Technologies; BITS Pilani
JAINARESSH BC
Game Designer, Consultant and Educator. Experienced Manager working in both education and professional industry.Skilled in Game Design, Gamification, Advergaming, E-Learning, Unity3D, VR and Computer Animation.
RAJESH JOSHI
SPJain Alumni (Global MBA), BTech from G Pulla Reddy Engineering College
Field Of Study: Electronics & Communication
Asst Professor at RICS School of Built Environment, Amity University
SANKET PRABHU
Mobiliya Technologies
Expert in different AR/VR features: Image recognition & content rendering (device & cloud based), Geolocation based AR, Marker based AR, real world 3D object recognition and VR rendering on smart-glass, HMD (Oculus) using Tango/HoloLens SDK with Unity 3D.

SHIVAM SAI GUPTA
Virtual Reality Evangelist
VARA United; Ashoka University
Responsible for building a strong VR team and leading the organization's VR/AR efforts.

TEJAS KAWALKAR
Game Developer, Tata Consultancy Services, PRMIT & R Badnera
Projects: Game Level Designing in UDK, VR based education oriented game
Course Registration (Database Project), Android Game Development; Patent: Gamified learning in virtual environment
On completion of the program, students will have developed a world-class skillset in their selected technology domain that provides "Employability Enhancing" skills and capabilities. It is expected that the program will substantially increase the earning potential and compensation benchmarks of the student. Candidates can expect to be hired in positions such as:
Virtual Reality Specialist
Game Developer
Augmented Reality Engineer
To apply for the Professional Technology Program in Virtual Reality, you must* have:
An undergraduate/postgraduate degree in a discipline with a strong quantitative component
Two or more years of relevant work experience
PROFILE-BASED SHORTLISTING:
To create an enriching and challenging learning environment, we invite students with exceptional professional backgrounds (five or more years of relevant experience) to apply for the program. As such, the application process may be fast-tracked for such exceptionally qualified candidates.
Appear for further evaluation, comprising a written aptitude test (test of reasoning, numerical ability, english comprehension) and a personal interview (Aptitude + Evaluation Fee: INR 3,000).
Total Tuition Fee: INR 480,000 (plus GST)
The tuition fee must be paid in the following instalments:
25% within 7 days of receipt of Offer of Admission
75% before 2 weeks of course commencement