"The potential for the next Pearl Harbor could well be a cyber-attack."
- Leon Panetta
According to CISCO, 50 billion devices will be connected to the Internet by 2020. With an increase in the number of users on the Internet and critical (and confidential) communication exchange taking place online, the possibility of sophisticated cyber-attacks is very real.
The field of CYBERSECURITY brings together technologies, algorithms and programming techniques to defend systems and information against such attacks. The highly specialised set of skills and competencies required to design and develop such technologies has made Cybersecurity one of the most sought-after fields of today. As per CISCO, the demand for experienced Cybersecurity professionals is expected to rise to 6 million globally by 2019, with a projected shortfall of 1.5 million. The burgeoning Cybersecurity market, is expected to grow from $75 million to $170 million by 2020. From designing technologies for Cyber Threat Management, Cybersecurity Improvement, Online Intellectual Property Protection to the developing solutions for the Prevention of Fraud and Financial Theft – the applications of Cybersecurity are many.
SP Jain's newly launched 9-MONTH WEEKEND PROFESSIONAL TECHNOLOGY PROGRAM IN CYBERSECURITY is designed to produce graduates with the expertise and practical know-how needed to defend systems and applications against cyber-attacks. The program makes use of an advanced Blended Learning model allowing working professionals to study and gain real-world expertise, without interrupting their full-time careers.
PLEASE NOTE: THIS PROGRAM IS NOT ACCREDITED BY TEQSA, ASQA OR ANY REGULATORY BODY IN INDIA OR OVERSEAS.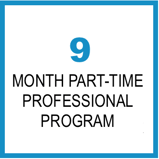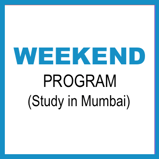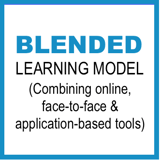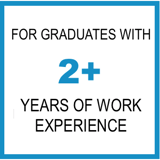 Why SP Jain's Cybersecurity?
The internet security landscape encounters new threats and challenges every day. Cyber-attacks are increasing in intensity, frequency, and reach across industries and geographies. While there has been an ever-increasing reliance on the cloud, mobile, and IoT, the potential for attack platforms too have catapulted — offering a gateway to hackers and fraudsters to exploit data and systems (recent ransomware attacks are evidence). As the number and sophistication of cyber-attacks increase, so do the necessity and demand for professionals who can prevent such digital incursions. At present, there is a severe shortage of approximately ONE MILLION skilled cyber-security professionals in India. According to NSD (National Security Database), there are less than 5,000 experts who can be identified as a highly skilled workforce in India. There is a need for professionals to re-skill and bridge the ominous gap in the industry.
The Cybersecurity program at SP Jain is designed to ensure that it offers its students a blend of theoretical and practical hands-on sessions. Crafting a curriculum that is well-balanced and is industry-relevant ensures that upon graduation, students leave with skills that are up-to-date and can immediately add value to their organisations. The program is divided into three modules— Beginners, Advanced and Electives — each offering unique and specific learnings in Cybersecurity. Flexible components in the curriculum have also been included to offer the inclusion of significant current trends that students can gain insights in — enhancing their overall career prospects.
SP Jain has tied up with Interdisciplinary Center (IDC) Herzliya of Israel to provide its students first-hand exposure to advanced learning in Cybersecurity. Known as one of the world's leading nations in Cybersecurity, Israel offers a conducive social, cultural, and political environment for academic and practical learning. IDC's state-of-the-art learning infrastructure offers exciting opportunities for our students.
The SP Jain program in Cybersecurity has been designed to enable IT professionals to leverage the latest R&D, Teaching, and Learning in Cybersecurity. Delivered by seasoned academicians and professionals with several years of experience, SP Jain's Cybersecurity program offers students incredible insights of real-world scenarios. By sharing current applied practices, personal experiences and learnings with the students, our 'practitioner faculty' enable the class to undertake real-life case studies, and initiate critical and analytical discussions for better understanding and value-addition.
In the last six years of our short but checkered thirteen-year-old history, we have been ranked by three of the world's top four business school rankings -- Forbes, Financial Times and the Economist. In each of these rankings, we are the youngest school featured -- an accomplishment we attribute to our unique and innovative approach to business education that has resulted in higher employment outcomes for our students. Today, our graduates work at some of the world's top companies like McKinsey & Co., Bain & Company, Google, Facebook, Apple, Amazon, the Boston Consulting Group, Unilever, Johnson and Johnson and the World Economic Forum.
A unique feature of the program is that it uses an advanced Blended Model of Learning to equip students to be Cybersecurity specialists, without interrupting their careers. The program duration includes:
352 hours of online lessons
240 hours of face-to-face lessons over Saturdays (8 hours)
ONLINE LESSONS: This is the most modern way to learn. Students are given access to a suite of multimedia and interactive learning tools such as blogs, journals, discussion boards, articles and quizzes that help them gain a foundation in Cybersecurity, from the convenience of their homes. It is believed that the discipline of online learning enhances learning agility and retention of fundamentals since students learn at a pace that suits them. This section of the program can be completed by the student anytime during the week.
Classroom Learning and Exposure: Conducted over weekends and set within the traditional definitions of a classroom, participants are exposed to specialist topics in Cybersecurity, discussions and debates with peers (drawn from varied industries and work backgrounds), and interactions with industry experts and leaders who bring with them up-to-the-minute insights and experience of creating products and technologies to counter cyber-attacks. These include both world-class professors and practitioners who have predominantly worked in the technology space.
Simulated and Real-time Development in the 'Lab': The 'Lab' presents a virtual and physical lab environment for students to apply some of the concepts they learn in class and develop real-time solutions for business challenges. Using sophisticated software, hardware and other latest tools, students work together to execute their assignments, gain deep insights in the subject, and build a strong portfolio of real-world strategies. Panels of industry experts, drawn from several fields, support and mentor students in this phase of learning.
The program kick-starts with an overview of the discipline's most common techniques, tools and application. As you progress in the program, the focus shifts to more specialist topics like Cryptography, Security Programming Practices, Forensics, Cloud Computing, Number Theory, Secure Architecture Design & Models and Wireless Network Security. Here's a sampling of the topics that the program will cover:
Cryptography
Advanced Data Security
Number Theory
Advanced Algorithm Analysis & Design
Secure Architecture Design & Models
Software Design & Development
Machine Learning for Computer Security
Mobile Computing
Wireless Network Security
Cloud Computing
Forensics
Assembler
Perl – Python
Data Security with Assembler
On completion of the program, students will have developed a world-class skillset in their selected technology domain that provides "Employability Enhancing" skills and capabilities. It is expected that the program will substantially increase the earning potential and compensation benchmarks of the student. Candidates can expect to be hired in positions such as:
Information Security Analyst
Senior IT Auditor
Incident Response Engineer
S P Jain offers an intellectually stimulating classroom environment steered by front-runners in business and academia who nurture participants to initiate, develop and launch ideas. These include industry experts, business leaders, visionary thinkers, innovators, strategists, researchers, entrepreneurs, pioneers and executives who have been educated at institutes such as Stanford, Columbia, Lancaster, IIT, IIM and BITS-Pilani. Many of them have the unique distinction of being the key enablers of technology innovation at leading multinational organisations.
PROGRAM DIRECTOR - Lt. Col Ashis Mukherjee (Retd.)
Ashis Mukherjee is a Telecom Engineer having earned his M. Tech. degree from the prestigious IIT Kharagpur. He has over 33 years of experience in Information Security, first with the Indian Army (Signals) and then, with Wipro where he served as the Risk Management and Compliance Head. He has extensive experience across a range of business verticals — from IT and Security to Audits and Business Continuity.

He is an ISO 27001 Lead Auditor, BS 25999 Lead Auditor, BS 25999 Implementer, Business Continuity Certified Specialist (BCCS), Certified Payment Card Industry Security Implementer (CPISI), Certified Information Security Manager (CISM), and trained in Investigative Techniques (ex-CBI officers).
FACULTY PROFILES:
MR. SUMIT DHAR
B.Tech: IIT Bombay, MBA: ISB Hyderabad
Profile Summary: Sumit is a senior leader in the Information Security space. He has extensive experience leading large, complex and global InfoSec, Risk & Resilience programs. He specializes in building world class service lines from scratch, creating high-performance teams and driving business objectives via the Information Security programs. He has been invited as a speaker at various large global conferences, seminars and summits. His articles and interviews on various security related topics have appeared in various reputed publications. In addition to numerous certificates for responsible vulnerability disclosure, Sumit has also received the Magnificent Seven CISO award, the InfoSec Maestros award and the Cyber Security Game Changer Award for his contributions to the industry.
DR. VISHAL SARASWAT
Ph.D. (Cryptography)Visiting ScientistR.C.Bose Centre for Cryptology and SecurityIndian Statistical Institute, Kolkata
MR. SATISH WARRIER
Profile Summary: Mr. Satish Warrier is a seasoned Information Security professional, having handled the role of a CISO for over 15 years in Banking, Manufacturing, FMCG, Retail and Real Estate Sector. Besides being an MBA, Satish has done his Computer Management course from Jamnalal Bajaj Institute of Management Studies. He is a qualified CISA, CISM and an ISO 27001:2013 Lead Auditor, with an overall experience of over 33 years in Audit, Information Systems and Information Security in reputed organizations like Union Bank, IDBI Bank and the Godrej Industries Group of Companies. He was the first CISO (Chief Information Security Officer) of IDBI Bank, having set up, from scratch, the entire security infrastructure of the Bank to protect the core banking application and alternate banking channels such as ATM, POS, Internet Banking, Mobile banking, etc. from internal and external threats. During his tenure as CISO, the Bank won the NASSCOM award for "Best IT Security Practice in Banking" – 2005. His other notable roles in IDBI Bank were that of heading the Systems Audit and ATM & Card Products division. Satish was also the first CISO of the Godrej Industries Group of Companies and was instrumental in setting up the ISMS and getting all the Companies certified under ISO 27001. He was also felicitated as one of "India's Star CSOs" by CSO Forum – 9dot9 Media in 2014.
DR. DEBASHIS GUHA
Dr.
Debashis Guha has more than two decades of experience in data analytics and machine learning, with an emphasis on economic and financial applications. He is the founder and CEO of a Bangalore based data analytics company, and has consulted for governments, central banks, multinational corporations and financial institutions across the world, and has taught in both USA and India.
Dr.
Guha is a graduate of IIT
Kharagpur,
and has a PhD from Columbia University in New York.
To apply for the Professional Technology Program in Cybersecurity, you must* have:
An undergraduate/postgraduate degree in a discipline with a strong quantitative component
Two or more years of relevant work experience
PROFILE-BASED SHORTLISTING:
To create an enriching and challenging learning environment, we invite students with exceptional professional backgrounds (five or more years of relevant experience) to apply for the program. As such, the application process may be fast-tracked for such exceptionally qualified candidates.
Appear for further evaluation, comprising a written aptitude test (test of reasoning, numerical ability, english comprehension) and a personal interview (Aptitude + Evaluation Fee: INR 3,000).
Total Tuition Fee: INR 380,000 (plus GST).
The tuition fee must be paid in the following instalments:
25% within 7 days of receipt of Offer of Admission
75% before 2 weeks of course commencement