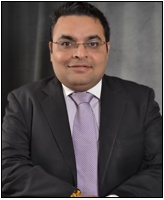 Adjunct Professor
Helping students to become
friends with Finance, Accounts and Cost Management
Areas of expertise
Author, Trainer and Fund Raising Consultant by core, I love to mentor budding family managed business owners to solve challenges faced by them in raising money, banking, costing and pricing.
Education
Masters of Commerce, Chartered Acccountant and MBA in Finance from Institute of Charetered Financial Analysts of India
Academic experience
Subjects taught: Finance, Costing, Capital Markets and Accountancy
Students taught: Post-Grad Students & Corporate Professional across management levels
Teaching Since: Year 2007
Executive education experience
Continuing to conduct corporate training programs at best known multi national and national companies across asia pacific
Corporate experience
Have worked with UTI Securities, Bombay Stock Exchange and Synthesis Group, a group of financial services companies involved in Fund Syndication, Consulting and Training.
Consulting experience
Setup a company into corporate training domain in 2008, raised funds for the venture, ran it successfully and took and exit in 2012. The company continues to grow with its new management.
"Finance for Non Finance" - ideas behind numbers. A national best seller, published by CNBC TV18 in 2015
"Balance Sheet - A Tale of Asset & Liability" published by CNBC TV18 in 2014