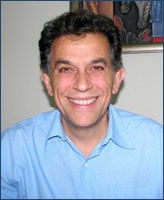 Visiting Faculty (Part Time)
University of Manitoba PhD (ABD) Economics
University of Toronto (MA Economics)
Aristotle University of Thessaloniki (BA Honours, Economics, Business Administration and Law)
Subject Taught/ Student Project Mentor
Managerial Economics
Macroeconomics
Global Business Environment
Teaching experience
Schulich School of Business, York University (1992-present)
S. P. Jain School of Global Management (2010-present)
Department of Economics, Atkinson College, York University (1990-95)
Department of Economics, Glendon College, York University (1995)
Department of Economics, University of Manitoba (1989-1992)
Academic experience
Instructor, Economics & Business History, Department of Economics, Atkinson College, York University (1990-1995)
Instructor, Business History, Department of Economics, Glendon College, York University (1995)
Instructor, Economics and Business History, Department of Economics, University of Manitoba (1989-1992)
Executive education
Designed, developed and delivered Executive Training Seminars for BMO Financial Group, Economics and Management of Portfolio Investments (Toronto, Ottawa, Vancouver, 1996)
Leadership and advising activities
Curriculum Development, Schulich School of Business – Developed new courses and redesigned existing ones

ECON 5100 – The Economic Environment of Business (MBA Core)
ECON 6180 – Money, Credit and Macroeconomic Policy (MBA Elective)
ECON 6120 – The Economics of Regulation and Deregulation (MBA Elective)
MGMT 5250 – Managing in a Contemporary Context (MBA Core until 2007)
INTL1200 – Microeconomics for managers (iBBA Core)

Mentor and Coach – Schulich Debate Society (2010)
Advised over 20 Schulich MBA student teams on Strategy Field Studies (MGMT 6100) with corporate client sites including Shell Russia (2005-2006), DeBeers South Africa (2006-2007), Apollo Tyres Ltd India (2007-2008) and Brookfield Johnson Controls Canada (2013-2014)
Corporate experience
President, Tolias & Associates Inc., Economic & Business Consulting (1996-present)
TetNet Internet Promotions Inc., President, Director and Marketing Manager (1994-96)
Consulting experience
Ministry of Education, Greece, External Evaluator of Research Proposals (2010)
Ministry of Education, Greece, Financing of Higher Education Programs (2003)
BMO Financial Group, Executive Training seminars (1996)
Research & publications
Article: "Greece and the European Union at the Crossroads", commissioned by SAE Canada (May 2010)
Article: "The Causes of the December 2008 Riots in Greece", Ta Nea, January 18, 2009
Article: "Industrial Labour and the Origins of Social Policy in Greece," Economicos, June 1981, 26 (1416), Athens, pp. 24-28.
Article: "Economic Development and Social Policy in Modern Greece," Praxis, Fall 1981, 1 (4-5), Athens, pp. 67-80.
Memberships
Canadian Economics Association
Hellenic Canadian Academic Association of Ontario (HCAAO)
Hellenic Heritage Foundation (HHF)
Awards & recognition
First Place Winner of the SeymourSchulichTeaching Excellence Award (Graduate Level, 1999)
First Place Winner of the Seymour Schulich Teaching Excellence Award (Undergraduate Level, 2014). Had two courses rank 1st and 2nd in the top 10.
Nominee - Seymour Schulich Teaching Excellence Award – 12 times in 17 years (1998-2014)
The Seymour Schulich Teaching Excellence Awards
Additional information
Professional
President, Hellenic Canadian Academic Association of Ontario (2007-2013)
Advisor, Higher Education, Consul General of Greece in Toronto (2004-present)
Member, York U. Advisory Committee to the Hellenic Studies Chair (Dec 2007-present)
Advisor, Hellenic Heritage Foundation (March 2009-present)
Media Appearances and Coverage
Interviewed numerous times by major television and radio networks on economic policy (CBC, Al Jazeera, CTV, TVO, OMNI TV, ERT World)