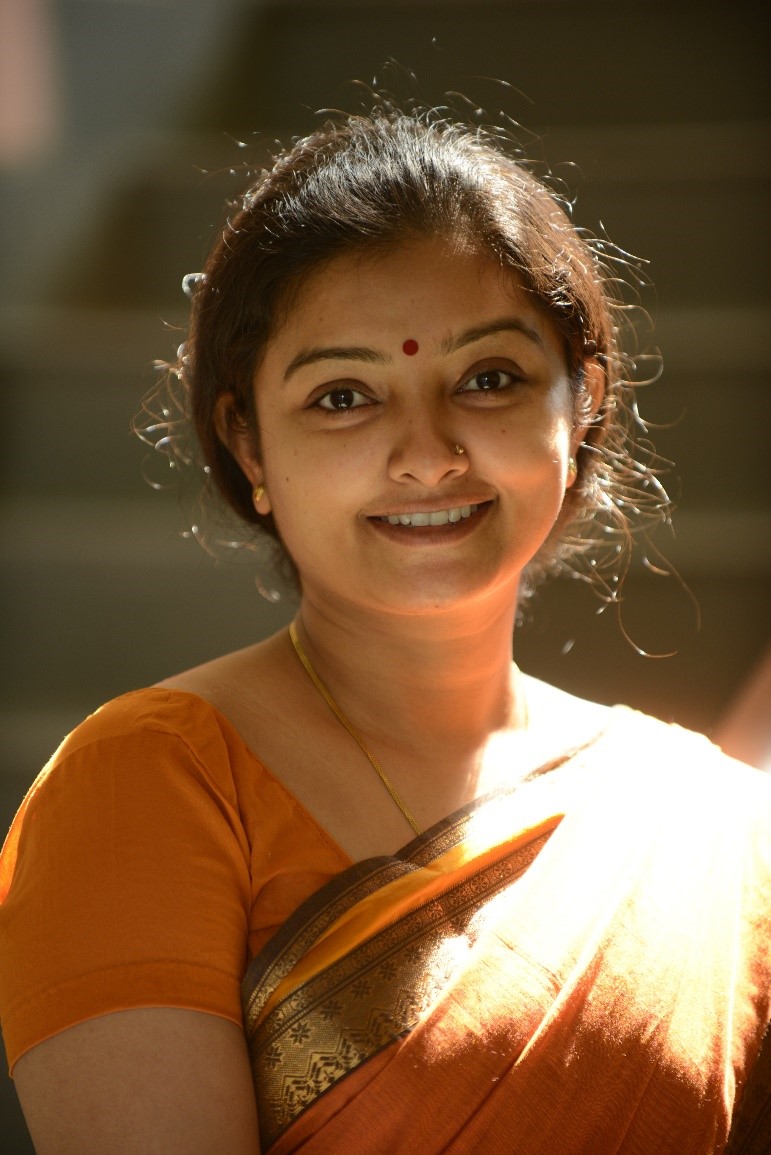 Assistant Professor, Economics
Education
PhD, University of Lucknow, India, 2008-2015
Masters in International Business, Department of Applied Economics, University of Lucknow, India, 2003
Qualified NET (UGC) in Management Studies in 2008
Subjects taught/student project mentor
Managerial Economics, Macro Economics, Global Business Environment, International Trade
International Commodity Management, International Business Strategy, Geopolitics & Global Risk Analysis, Doing Business in India
Academic experience
15 years of experience in teaching in leading management institutes - Birla Institute of Management Technology, NIILM Centre for Management Studies, Asia Pacific Institute of Management, Lal Bahadur Shastri Institute of Management & Development Studies
Corporate Experience
Merchandiser - Hard Goods, Kraftwares India
Research Interests
Srivastava Ritu (2019), Smart City Mission: E-governance for Global Competitiveness, International Journal of Economic Research, Vol. 16, Issue 1, 83-90
Singh Archana, Srivastava Ritu (2019), Seasonal variations in milk procurement and milk marketing: A case of the Rajasthan Cooperative Dairy Federation, India, International Journal of Management Concepts and Philosophy, DOI 10.1504/IJMCP.2018. 10019460
Cheema Surbhi, Srivastava Ritu (2018), Tale of a City – Greater Noida: A Qualitative Study, European Journal of Social Sciences, Vol. 1, Issue 3, 111-122
Srivastava Ritu, Singh Archana (2018), Digitising India through Mobile applications - Measuring the success of the Indian Government, Journal of Management Research & Analysis, Vol. 5, Issue 1, 52-56
Srivastava Ritu, Gupta Hema (2017), Relationship Marketing through Social Media, Journal of Advanced Research in Journalism, Vol. 4, No 3&4, 97-103
Srivastava Ritu, Himani (2017), Will UBI be the perfect Social Security Scheme in India? Advances in Social Change, Leadership & Organisational Decision Making, Bloomsbury India, 34-43.
Srivastava Ritu (2016), The Investment Model of Crowdfunding for MSME (Micro, Small and Medium Enterprises), International Perspectives on Crowdfunding: Positive, Normative and Critical Theory, Emerald Publishers, 169-185
Srivastava Ritu, Prakash Ajai (2014), Value creation through cross-border mergers & acquisitions by the Indian pharmaceutical firms in Journal of Strategy & Management, Vol.7, No.1, 49-63
Conference presentations
Paper presented titled "Tale of an Indian City - Socio-Economic Development and Rostow's Growth Stages of Greater Noida" in Interdisciplinary Conference on Recent Interdisciplinary Studies in Humanities organised by Sapienza University, Rome, Italy on October 26-27, 2018.
Paper presented titled "Analysis of Trends in India's import of Palm Oil & its Demand Function" in International Conference on Facets of Doing Business in Emerging Markets organised by IMT Ghaziabad with IMT, University of Texas, El Paso on July 28-29, 2016.
Paper presented titled "Does product relatedness in extensions lead to increased brand familiarity?" in the International Conference on Brand Management organised by IIT Delhi on April 16-17, 2016.
Paper presented titled "Impact on the Acquirer Firm's Performance: Evidence from the Mergers and Acquisitions (M&A) in the Indian Pharmaceutical Industry" in 4th Biennial IAM conference conducted in IIM Lucknow, Noida campus from December 11-13, 2015.
Awards & recognition
Recipient of Erasmus mobility grant to attend the "Internationalization Process" at Kozminski University, Poland in 2018
Recipient of BIMTECH - Dr G D Sardana Memorial Young Scholar Award in 2017