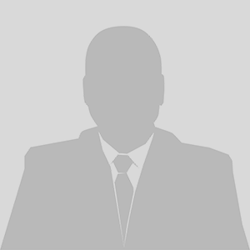 Education
Chartered Financial Analyst (CFA) , ICFAI 1996, India
M.B.A. (Finance), 1st Rank Holder, Double Gold Medalist. OU,1989, India
I,A,C. ( I & II ), London, U.K. Securities Institute, 2000
MIE (Electrical Engineering) , Institution of Engineers,1985, India
C.A.I.I.B. (MF) – highest Rank , IBA, 1992,Imdia.
Important Courses & Trainings Attended
International Senior Executive Course 2002 (Manchester Business School)
Project Appraisal & Risk Analysis (Harvard's International Programme)
Managing Growth in Financial Services (Manchester Business School)
Asset Liability Management (Euromoney)
Project Finance (Euromoney)
Strategies & Practices in Portfolio Management (C.F.A., Singapore)
Fund Manager Course (UTI Institute of Capital Markets- UTIICM, Mumbai)
Merchant Banking Course (Reserve Bank of India)
Risk Management for Financial Services (UTIICM, Mumbai)
Derivatives (BSE-Mumbai)
Computer Programming- FORTRAN-IV (Central Designing Organization, New Delhi).

Besides this, attended many prestigious National and International Seminar and Conferences covering important topics influencing the Mutual
Funds and Indian Capital Market.
Subjects taught/student project mentor
Portfolio Management
Also occasionally teaches:
Financial Markets
Financial Statements Analysis
Some Major Conferences/Seminars Attended:
International Euromoney Conference '99 (Euromoney)
Impact of Capital Account Convertibility on Financial & Corporate Sector in India- Imperatives of Restructuring (ASSOCHEM-New Delhi)
National Seminar on "Corporate Governance" (Indian Institute of Foreign Trade, New Delhi).
Options & Futures (UTIICM-Mumbai)
India Power 96 (IPPAI-New Delhi)
Venture Capital Financing (SIDBI-Mumbai)
Assets Securitisation (CITIBANK)
Managing Change (Mr. Raghuraman C- a renowned Management Expert)
Mutual Fund- The New Frontiers (UTI-ICM-Mumbai)
Information Technology (UTI-Mumbai)
Mutual Funds- Focus for 1999 (Deutsche Bank)
E-Biz India 99 (NASSCOM)
Personal Growth Lab (Fr. A Bhulchand-an expert)
Investment conference (Morgan Stanley)
Professional Teaching Assignments:
I was a visiting faculty at Institute of Capital Market (ICM), Navi-Mumbai, between 1996 – 2003 and the subjects covered Investments, Security Analysis & Portfolio Management, Economics- both Macro and Micro, Project Appraisals, Risk Management in Portfolios etc.
Also delivered lectures in Staff Training College of RBI, Mumbai.
Addressed Seminar session at CII, Mumbai on Offshore Funds.
Was the Chief Speaker at a major seminar in Mumbai organized by ICFAI, on Global Market Meltdown in 2008-09.
I am a visiting Professor at SPJ Global Business School since Nov 2016 covering Finance Specialization subjects.
Corporate Experience
Professional experience of over 29 years in the investment and Portfolio Management areas of Mutual fund Industry, of which over 8 years is as Chief Executive Officer. He has also managed functions as Chief Investment officer for over 14 years.
Conference presentations
As stated above.

- Also actively involved in setting up a Joint Venture Offshore Asset Management Company in one of the neighboring countries for managing mutual funds in that country. Steps were initiated to form the first Joint Venture AMC in that country after successful completion of the due diligence process.

Besides the above,



a) I was part of the core team to formulate Asset Quality Standards and Risk Management Strategies for the mutual fund assets in UTI.
During my tenure in Department of Investment, I was involved in interaction with Senior Investment Management Teams of leading institutions through Senior Executives Meetings (SEMs) and Meeting of Investment Institutions (MIIs).
As a part of the Senior Management Team, I organised marketing efforts for the important schemes among Institutional and Retail Investors as well as addressing marketing teams at various centers across India.
I was a member of the Investment Advisory Committee ( IAC ) for the Specified Undertaking of the Unit Trust of India.
Designing and successful floatation of US 64 Bond issue of the size of over Rs. 8400 crore.
I was selected for the prestigious 'British Chevening Scholarship' for the year 2002 sponsored by the British Government.
Memberships
Board Level Experience:
I was Director on the Boards of :



India Fund (Mauritius) Ltd.- an offshore fund company
Dalmia Cements (Bharat) Ltd. – a large cement company
Bhushan Steels & Strips Ltd. – a cold rolled steel company
Derby Textile Ltd. - a textile company
M/S N.R. Aggarwal & Co- a paper co


-Currently I am an Independent Director in Shreem Corporate Advisors.
Awards & Recognition
Winner of the prestigious 'British Chevening – Manchester Business School Scholarship – 2002' for the Senior Executives sponsored by the Foreign and Commonwealth Office, United Kingdom and Manchester Business School.
Winner of 'Young Manager Competition' 1993 (Western Region) conducted by the All India Management Association.
Theme: 'Managing Competition-Successful Strategies'
Two Gold Medals for securing 1st rank in the university and 1st rank in Finance Specialisation – M.B.A.
Merit Certificate for securing highest rank (All India level) in 'Security Evaluation & Investment Analysis' in C.F.A.
World Rankings for Schemes Managed – both at UTI and at Sahara Mutual Fund.