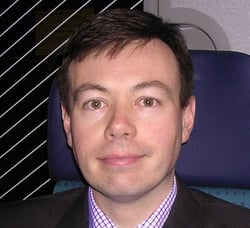 Adjunct Faculty
(Part Time)
Education
PhD., University of Aston Title: A study of strategy formulation in an automotive manufacturer.
Bachelor in Engineering Technology, Leicester Polytechnic
Subjects Taught/Student Project Mentor
Supply Chain Management
e-Supply Chain Management
Academic experience
Professor of Technology Management (0.5) Westminster Business School, University of Westminster, London.
Otto Mønsted Visiting Professor, Copenhagen Business School, Denmark.
Professor of Operations Management (MSO), Copenhagen Business School.
Professor, Hult International Business School, London/Dubai/Shanghai.
University of London External System, Distance Learning Adjunct Professor.
University of London Reader in Technology and Innovation Management, Royal Holloway, University of London
Head of Subject Group, Technology and Information Management, School of Management, Royal Holloway, University of London
Senior Lecturer in Operations and Technology Management, Royal Holloway, University of London
Lecturer in Operations and Technology Management, Royal Holloway, University of London
Corporate experience
Managing Director, Pilko Ltd, Management Consultancy
Manufacturing Strategy Manager, Rover Group Ltd: introducing lean practice across the whole organisation.
Manufacturing Policy Unit Leader, Rover Group/Warwick Manufacturing Group, Warwick University: leading lean manufacturing projects in a number of business units.
Project Engineer, Land Rover Ltd: introducing factory automation and integration with MRP system modules.
Completed Research Supervision
I have supervised approximately thirty students to completion of Masters level dissertations. In addition, I have also supervised the following PhD/MPhil projects as supervisor or advisor/other role:

Irma Makarainen-Suni, 'Innovation in Startup Labs,' (part time PhD, due for completion 2020)

Anne Krebs, 'Accountable, Operable Knowledge,' (PhD due for completion 2016).

Ekoh West 'Mixed Method Longitudinal Exploratory Conceptualization of lean E-Supply Chain Management' (MPhil, awarded 2013)

Kuo Feng Huang 'Developing a Resource-Market Matrix for the Taiwanese ICT Industry' (Doctorate awarded 2005)