Fintech (Financial Technology) is an ecosystem supported by disruptive technology used to make banking and financial services more accessible, faster, cost and time effective, and easy to perform and consume. A recent report on the Future of Fintech and Banking by consulting firm Accenture estimates that global Fintech investment has tripled since 2008, and will rise to $500 billion before the decade ends. Fintech is not only going to be an enabler but also the driving engine of the future. The Fintech revolution has only just begun and we welcome you to be at its forefront with our 6-month program.
SP JAIN'S PROFESSIONAL PROGRAM IN FINTECH — The first of its kind in Asia — Offers a unique learning experience that will enable professionals to witness the pervasiveness of technology in mainstream platforms. It offers a great opportunity to ride the Fintech wave, gain insights and competencies at the intersection of Finance and Technology, discover innovations that are pushing boundaries, and explore highly rewarding careers in one of the most promising fields of today. We are pleased to announce strategic partnership with LTP and MEDICI for FinTech Program.
PLEASE NOTE: THIS PROGRAM IS NOT ACCREDITED BY TEQSA, ASQA OR ANY REGULATORY BODY IN INDIA OR OVERSEAS.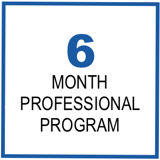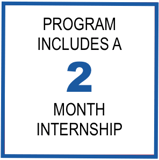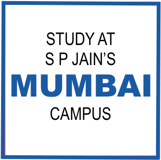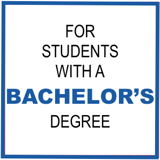 FINTECH FACTS:
In 2016, Fintech companies around the world raised a total of ~$36 billion in financing
India among the top 3 countries in the world (second to the US) with the highest number of Fintech start-ups
Over 1500 funding deals in 2016 from over 1700 unique investors
Emergence of more than 12,000 start-ups and global investment of USD 19 billion in 2015 in the Fintech space
Global Fintech software and services sector expected to grow to USD 45 billion by 2020, growing at a compounded annual growth rate of 7.1 per cent (as per NASSCOM)
Top companies participating in Fintech: IBM, HP, Microsoft, Dell, Accenture, Intel, CISCO, Oracle, Lenovo, Fujitsu, Deloitte, Thomson Reuters and Capgemini
Where more and more institutions – right from start-ups to the world's largest corporations – are turning to mobile technology to transact business, and markets prepare to embrace a more mature and sophisticated approach of integrating technology into financial functions, professionals in the industry will need to equip themselves with the skillset to bring about innovative ways to compete, collaborate and bring change to traditional financial establishments.
Developed specifically for the Banking, Finance and Technology industries in collaboration with industry experts and leaders, SP Jain's Fintech program will equip you to:
be at the forefront of technology innovation
improve existing business models and financial solutions using Emerging Technologies such as Blockchain, Machine Learning, Big Data, Artificial Intelligence and Internet of Things
integrate cutting-edge Fintech solutions into the lives of tech-savvy and sophisticated customers
rework financial regulations, innovation and customer behaviour, and uncover opportunities for connecting with changing markets, trends and institutions
Fintech is a hybrid of Finance and Technology -- representing a rising field that covers technology-aided innovation and solutions in the financial services sector. By enrolling in this program, you will learn how technology innovations (Emerging Technology, in particular) are disrupting the financial services sector and creating new pathways for entrepreneurship, enhanced customer interaction and experiences, and regulatory changes.
From cutting-edge Emerging Technologies such as Blockchain, Machine Learning, Big Data, Artificial Intelligence and Internet of Things to E-commerce, Banking, Trade and Commerce -- over a period of 6 months, SP Jain's Fintech program takes you deep into practically every aspect of Financial Technology. And not simply from a theoretical perspective, but through a practical, real-world approach. In addition to acquiring a focused education surrounding topics in the field, the program enables you to define and streamline your domain expertise, build professional skillsets, network with industry leaders and experts and apply new technologies to innovate and streamline financial systems.
Our practice-based approach is what really sets us apart -- not only does it allow you to develop skills in one of the hottest fields of today, but develop real-world strategies even before stepping into the workplace. This is done through a group project and industry internship, undertaken in the final phase of learning.
In the last five years of our short but checkered twelve-year-old history, we have been ranked by three of the world's top four business school rankings -- Forbes, Financial Times and the Economist. In each of these rankings, we are the youngest school featured -- an accomplishment we attribute to our unique and innovative model of business education.
Program Structure & Curriculum
The overall 6-month program consists of 30-credits to be earned over 4 months of classroom, practical lab sessions, group projects and 2 months of internship. In order to ensure a smoother learning experience, students from non-commerce backgrounds will have to go through a 1-week program on the "Basics of BFSI sector" and similarly, students from non-IT backgrounds will have to undergo an "Introduction to Algorithm, Logic Building & Programming module.
The program kicks off with 4 core modules that build a solid foundation for more applied learning in the later stages of the program. Core courses provide students with a focused education surrounding fundamental topics in the field, such as the history and global evolution of Finance, the rise of consumerism and the future of Fintech, Banking and Commerce. Throughout the program, students participate in interactive group projects that provide them with hands-on experience and insights into real-world problems and prepare them for the final group project and pitch.
Given the increasing need for students to build professional skillsets and apply new technologies to innovate and streamline financial systems, we provide a comprehensive range of sub modules targeting their own career path. The breadth of applied courses in areas such as Blockchain, Cryptocurrency, Machine Learning, Artificial Intelligence and Bots, Internet of Things and Big Data makes the program unique and highly applicable to today's competitive technology-driven world.
The program culminates with a group project (designing a prototype and creating a business plan) and pitching that not only helps students define and streamline their domain expertise but also gives them real-world experience and perspective.
The program gives you the opportunity to explore highly challenging and rewarding careers in one of this decade's hottest industries.
Graduates will be well-positioned for roles in areas such as investment banking, automated digital investment services, robo-advisory, online lending, e-insurance, emerging technology experts, and technology strategy.
S P Jain offers an intellectually stimulating classroom environment steered by front-runners in business and academia who nurture participants to initiate, develop and launch ideas. These include industry experts, business leaders, visionary thinkers, innovators, strategists, researchers, entrepreneurs, pioneers and executives who have been the key enablers of technology innovation at leading multinatonal organisations.
MR. BANESH PRABHU (Chief Mentor - FinTech)
Banesh is Fintech services veteran and Pioneer in Technology & Operations solutions management having developed and implemented globally strategies for executing digital capabilities and servicing of clients. He has managed senior global responsibilities in Operations, Distribution and Technology for over 30 years, of which 23 years were in Citibank where he was responsible for servicing clients in 55+ international markets directly managing expenses of over $ 3 billion p.a. managing over 35K FTE. During these years he pioneered the creation of several global Centers of Excellence for Operations and Technology that included implementing Digital Services. He was a member of Citigroup Global Consumer Planning Group, Citigroup Global Information Technology council, Citigroup Global Operations Council. In his last role he was a member of the Executive Committee and head of the Technology and Operations Group for one of Thailand's leading Universal banking groups- Siam Commercial Bank. He has been and is presently an investor in few start-ups, a board Director, and a Senior Advisor with Boston Consulting Group (BCG) and few other key Companies in Fintech areas.
MR. VIKRAM PANDYA (Director - FinTech)
Vikram has an extensive experience of more than a decade in banking, financial services, fintech, consultancy and training domain. He has been associated with YES Bank for more than 9 years where he has made key contributions to Financial & Investor Strategy, Business Intelligence and Business Development & Technology Solutions unit.
He is also actively involved in education sector. He has been a visiting faculty at the Institute of Chartered Accounts of India (ICAI) and Edupristine (for CFA & Financial Modeling). He has delivered lectures all over India and at international locations on various contemporary topics. He has also been actively involved in Fintech start-up ecosystem.
He has done his M.Com. from Sydenham College and B.Com. with computer vocational from N. M. College where he was a rank holder winning the coveted Prithviraj Baldeva prize. He completed his Chartered Accountancy in 2007 where he was a rank holder in PE-II exams. He has also completed his CFA(US) and CISA(US) which enables him to integrate knowledge from Financial Services and Information Technology domain. He is the only person to win largest Fintech hackathon organized by Rise Barclays for two consecutive years for his innovations in Payments and Treasury domain.
Our INDUSTRY ADVISORY BOARDS are made up of leaders who advise us on the latest business trends, industry requirements and practices. We believe that their expertise has helped us create a more relevant curriculum that includes workshops, guest talks and other industry-led initiatives aimed at bridging the gap between academia and the real world of business.
Our Industry Advisory Board for the Fintech program includes:
MR. ABHISHANT PANT (Fintech Top100 Influencer in Asia, Founder Cashless Journey and Advisor)

MS. NEHA PUNATER (Partner and Head – FinTech at KPMG, India)
MR. RAM RASTOGI (Banking Veteran, Influencer in Payment Ecosystem)
MR. SUNIL GULATI (Financial Services Professional, Board Member, Advisor and Mentor)
MR. T.R. RAMACHANDRAN (Group Country Manager, India and South Asia, VISA)
MR. VINOD KENI (Executive Director - MyCFO & Chair - FinTech SIG at TiE Mumbai. Active Angel Investor and Organisation Builder)
The program is ideal for students from various streams aiming at a career in Fintech. Executive associates within the financial services, banking and insurance sectors, as well as those working in e-commerce, management consulting or within a tech startup may consider applying to the program. Specific roles that would benefit include:tech entrepreneurs, analysts, product managers, software or app developers, business development managers, finance professionals, and digital strategists operating in the finance sector.
To apply for the program, applicants must have:
A Bachelor's degree
A reasonable interest to pursue a career in Fintech
Submit your application online (free of cost)
Applications for the program will open shortly.
TUITION FEE: INR 750,000 (plus applicable service taxes)
An introductory tuition fee discount of 20% is available to eligible applicants.
First intake commences in June 2017.