"A breakthrough in Machine Learning would be worth ten Microsofts." - Bill Gates
Machine Learning is the construction of algorithms that learn from and respond to large datasets faster and make effective predictions. It instructs computers to find patterns in data without being explicitly programmed and provides 'high-value predictions that can guide better decisions and smart actions in real time without human intervention'. While the concept of Machine Learning has been around for a long time, the ability to automatically apply complex mathematical calculations to big data – ceaselessly and quickly – is gaining strength only in recent times.
Today, Machine Learning is the #1 skill in-demand globally amongst programmers, with a 3,977% growth since 2015. Today's demand for expertise in Machine Learning far exceeds the supply, and this imbalance will become more severe over the coming decade.
S P JAIN OFFERS A 9-MONTH WEEKEND PROFESSIONAL PROGRAM SOLELY DEDICATED TO MACHINE LEARNING. The program offers professional training, allowing students to sense how Emerging Technologies, like Machine Learning, are enabling new business models, and reshaping the way the economy and businesses operate.The program makes use of an advanced Blended Learning model allowing working professionals to build real-world skills and competencies in the subject, without interrupting their full-time careers.
PLEASE NOTE: THIS PROGRAM IS NOT ACCREDITED BY TEQSA, ASQA OR ANY REGULATORY BODY IN INDIA OR OVERSEAS.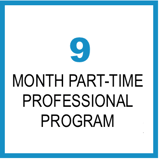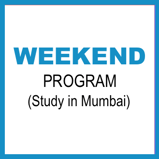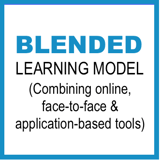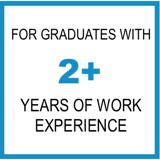 Why SP Jain's Machine Learning?
Machine Learning Facts:
Machine Learning's potential to deliver real-time optimisation across industries is just starting to evolve, and is set to accelerate and offer greater opportunities over the next three years

The spending on Machine Learning and AI is set to reach $47 billion by 2020 globally

Research indicates the creation of 140,000- 190,000 Deep Learning talent positions over the next few years

Over 2 million – 4 million projected demand for business translators over the next decade
Developed in collaboration with industry experts and leaders, the program will equip you to:
Uncover new market opportunities and be at the forefront of technology innovation.

Access and analyse structures and unstructured data at a level that has been until now, unimaginable

Help businesses achieve new levels of intelligence and efficiency by designing intelligent business processes

Asses customer data, actions, transactions and experiences to improve customer service, loyalty and retention.
Our program, tailored for busy working professionals like you, makes use of a flexible study format that minimises your time away from work and family, and at the same time, helps you develop the skills needed to speed up your momentum at work.
This flexible 'Blended Learning' format offers the most modern way to learn. It combines online home study (over weekdays) with face-to-face and practical learning (over weekends) to create a convenient, technology-enabled learning experience to students.
The face-to-face component includes quizzes (that test your preparation of course material), practical exercises and application-based sessions that will let you define and streamline your domain expertise and build professional skillsets.
This practice-based approach is what really sets us apart -- not only does it allow you to develop skills in one of the most in-demand fields of today, but develop a portfolio of real-world strategies even before you graduate! This is done through group projects and interactions with industry experts and leaders.
From cutting-edge programming languages like Python, R, and Apache Spark to specialist topics like Trees & Networks, Support Vector Machines, Deep Learning, and Hidden Markov -- over a period of 9 months, the program takes you deep into practically every aspect of Machine Learning. And, not simply from a theoretical perspective, but through a practical, real-world approach. In addition to acquiring a focused education surrounding topics in the field, the program enables you to define and streamline your domain expertise, build professional skillsets, network with industry leaders and experts and apply technologies to uncover new market opportunities.
In the last six years of our short but checkered thirteen-year-old history, we have been ranked by three of the world's top four business school rankings -- Forbes, Financial Times and the Economist. In each of these rankings, we are the youngest school featured -- an accomplishment we attribute to our unique and innovative approach to business education that has resulted in higher employment outcomes for our students. Today, our graduates work at some of the world's top companies like McKinsey & Co., Bain & Company, Google, Facebook, Apple, Amazon, the Boston Consulting Group, Unilever, Johnson and Johnson and the World Economic Forum.
A unique feature of the program is that it uses an advanced Blended Model of Learning to equip students to be certified specialists in Machine Learning without interrupting their careers. The program duration includes:
237 hours of online lessons
240 hours of face-to-face lessons over Sundays (including application-based sessions in the Lab)
ONLINE LESSONS: This is the most modern way to learn. Students are given access to a suite of multimedia and interactive learning tools such as blogs, journals, discussion boards, articles and quizzes that help them gain a foundation in Machine Learning, from the convenience of their homes. It is believed that the discipline of online learning enhances learning agility and retention of fundamentals since students learn at a pace that suits them. This section of the program can be completed by the student anytime during the week.
CLASSROOM LEARNING & EXPOSURE: Conducted over weekends and set within the traditional definitions of a classroom, participants are exposed to specialist topics in Machine Learning, discussions and debates with peers (drawn from varied industries and work backgrounds), and interactions with industry experts and leaders who bring with them up-to-the-minute insights and experience of creating Machine Learning applications. These include both world-class professors and practitioners who have predominantly worked in the technology space.
APPLICATION-BASED LEARNING IN THE LAB
:
The 'Cloud Lab' presents a virtual and physical lab environment for students to apply some of the concepts they learn in class and develop real-time solutions for business challenges. Using sophisticated software, hardware and other latest tools, students work together to execute their assignments, gain deep insights in the subject, and build a strong portfolio of real-world strategies. Panels of industry experts, drawn from several fields, support and mentor students throughout the course of the program.
The program kick-starts with an overview of the discipline's most common techniques, tools and application. As you progress in the program, the focus shifts to more specialist topics like Trees and Networks, Support Vector Machines, Deep Learning, Model Selection, Recommendation Systems, Hidden Markov and POMDP Models. Here's a sampling of the topics that the program will cover:
The Basic Setup
Regression
Classification
Clustering
Dimensionality Reduction
Trees and Networks
Neural Networks
Support Vector Machines
Deep Learning
Optimisation
Regularisation
Resampling
Model Selection
Association Rule Learning
Recommendation Systems
Network Models
Ensemble Methods
Detecting Anomalies and Outliers
Hidden Markov and POMDP Models
Evolutionary Learning
On completion of the program, students will have developed a world-class skillset in their selected technology domain that provides "Employability Enhancing" skills and capabilities. It is expected that the program will substantially increase the earning potential and compensation benchmarks of the student. Candidates can expect to be hired in positions such as:
Machine Learning Specialist
Data Science Researcher
Data Engineer
Salaries for these profiles are on an average 95% higher than Software Programmer jobs with a similar background and experience.
SP Jain offers an intellectually stimulating classroom environment steered by front-runners in business and academia who nurture participants to initiate, develop and launch ideas. These include industry experts, business leaders, visionary thinkers, innovators, strategists, researchers, entrepreneurs, pioneers and executives who have been educated at institutes such as Stanford, Columbia, Lancaster, IIT, IIM and BITS-Pilani. Many of them have the unique distinction of being the key enablers of technology innovation at leading multinational organisations.
PROGRAM DIRECTOR - Dr. Debashis Guha
Dr. Debashis Guha has more than two decades of experience in data analytics and machine learning, with an emphasis on economic and financial applications. He is the founder and CEO of a Bangalore based data analytics company, and has consulted for governments, central banks, multinational corporations and financial institutions across the world, and has taught in both USA and India. Dr. Guha is a graduate of IIT Kharagpur, and has a PhD from Columbia University in New York.
FACULTY PROFILES
MAHENDRA MEHTA
PhD – Electrical (IIT Bombay)
Area of Expertise: R
SATISH PATIL
PhD (University of Minnesota); B.Tech; EEP – Business Analytics &
Intelligence (IIM Bangalore)
Areas of Expertise: Machine Learning, Statistics
AMITABHA SINHA
MS (IIT, Illinois, Chicago, US); B.Tech (IIT Delhi),
EPGP (IIM Bangalore)
Areas of Expertise: Machine Learning, Deep Learning in Data Science
ANAND CHITIPOTHU
M.Tech (IISc); B.E
Area of Expertise: Python
ANUPAM MONDAL
PhD Scholar (NTU Singapore); M.Tech; B.Tech (Jadavpur University)
Area of Expertise: Text Mining
DIPANKAR DAS
PhD; B.E
Area of Expertise: NLP
NIKHIL GUJAR
M.L (UniSA); MBA (NITIE); B.Tech (IIT Bombay)
Areas of Expertise: Data Structure, Algorithm
NARASIMHA KARUMANCHI
MS (IIT Bombay)
Areas of Expertise: Data Structure & Algorithm (Python)

RAMMOHAN MULAAPUDI
MS (IIT Bombay)
Areas of Expertise: Distributed Computing, HADOOP, Apache SPARK

RAGHAVSHYAM (SHAAM) RAMAMURTHY
MBA (Syracuse University)
Area of Expertise: Visualization
SRIVATSA SRINATH
MBA (IIM Bangalore); MS (Penn State University);
B.Tech (IIT Madras)
Area of Expertise: Machine Learning
SIDHARTH RAMACHANDRAN
MBA (IIM Kozhikode); B.Tech (IIT Roorkee)
Areas of Expertise: SPARK, HADOOP
SUNEEL SHARMA
M.Sc.-Tech. (BITS, Pilani); Entrepreneurship Educators Course; (IIM-Bangalore, Stanford University); Ph.D. (University of Rajasthan); Postgraduate Certificate in Academic Practice (CAP) (Lancaster University, UK)
Area of Expertise: Big Data Visualization
SUNIL D LAKDAWALA
PhD (Yale University); M.Sc (IIT Bombay)
Area of Expertise: Data Warehousing
YOGESH PARTE
PhD – Applied Mathematics (France); M.Sc (IISc Bangalore);
B.E (Pune University)
Areas of Expertise: Mathematics, Machine Learning, Time Series
SANDEEP KHURANA
Fellow Program in Management (PhD) in Information Systems; PGP (Management); B. Tech. (Electronics); B. Sc.
Currently pursuing a PGP in Management from the Indian School of Business
PRAKASH JHAWAR
Manager - Analytics at IndiaFirst Life Insurance
Masters in Mathematics & Computing, IIT Guwahati
To apply for the Professional Technology Program in Machine Learning, you must* have:
An undergraduate/postgraduate degree in a discipline with a strong quantitative component
Two or more years of relevant work experience
PROFILE-BASED SHORTLISTING:
To create an enriching and challenging learning environment, we invite students with exceptional professional backgrounds (five or more years of relevant experience) to apply for the program. As such, the application process may be fast-tracked for such exceptionally qualified candidates.
Appear for further evaluation, comprising a written aptitude test (test of reasoning, numerical ability, english comprehension) and a personal interview (Aptitude + Evaluation Fee: INR 3,000).
The total tuition fees for the program is INR 5,00,000 (plus GST).
The tuition fee must be paid in the following instalments:
25% within 7 days of receipt of Offer of Admission
75% before 2 weeks of course commencement
Machine Learning Masterclass Schedule - December'2017 Intake
Date
Location
Day
Venue
Time
11th November, 2017
Pune
Saturday
The O Hotel, N Main Rd, Ragvilas Society, Koregaon Park, Pune.
11.00 AM to 1.00 PM
12th November, 2017
Bangalore
Sunday
Vivanta by Taj – Whitefield, Whitefield Main Rd, ITPB, Whitefield, Bangalore.
4.00 PM to 6.00 PM
15th November, 2017
Kolkata
Wednesday
One to One Session - Novotel Hotel and Residences, CF 11 Action Area, 1C New Town, Rajarhat,Kolkata.
6.00 PM to 9.00 PM
18th November, 2017
Mumbai
Saturday
SP Jain School of Global Management,1st Floor, Trade Point,Kamala Mills Compound, Lower Parel, Mumbai.
11.00 AM to 1.00 PM
Admissions are open to our December 2017 intake.
Gain the insights and practical know-how needed to leverage Machine Learning tools and applications to solve complex business problem. Start at SP

Jain.


The SP Jain Machine Learning is also offered in Full-Time format.
Click Here to know more.