The McKinsey Global Institute has predicted that by 2018, the US alone could face a shortage of between 140,000 to 190,000 people with deep analytical skills, and a shortage of 1.5 million managers and analysts who can leverage data analysis to make effective decisions for their organisations.
SP JAIN'S 9-MONTH WEEKEND PROFESSIONAL PROGRAM IN BIG DATA & VISUAL ANALYTICS is a highly stimulating and application-based program that combines technical and business knowledge to help you provide solutions to the challenges that Information Sciences and Big Data pose on corporations in the 21st century. The newly introduced weekend format of the program (classes on Sundays) is ideal for working professionals who wish to update their skills and develop new competencies, without interrupting their personal and professional lives.
PLEASE NOTE: THIS PROGRAM IS NOT ACCREDITED BY TEQSA, ASQA, OR ANY REGULATORY BODY IN INDIA OR OVERSEAS.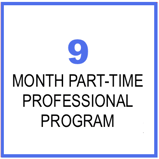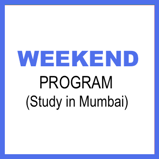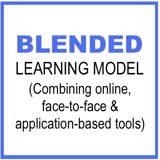 Why SP Jain's Big Data & Visual Analytics?
From Data Mining, Machine Learning, and Cloud Computing to Linux, Algorithmic Training, and Internet of Things – over the course of 9 months, SP Jain's BDVA program takes you deep into every aspect of Big Data. Not simply from a theoretical perspective, but also through practical, real-world projects and industry internships that help students, especially those with little or no work experience, supplement their academic knowledge with real-life industry experience, make meaningful contributions to companies, build strong professional contacts, and explore full-time career opportunities.
The program makes use of an advanced blended learning format that combines online lessons with face-to-face classes over weekends, ensuring flexibility in learning. Working professionals and data enthusiasts will find this program complimentary to their existing roles, enabling them to take up higher responsibilities on graduation.
Big Data is not just another fad.
In an increasingly digital world, Big Data plays a very important role in driving decisions, innovation, and productivity in large multinationals, non-profits, and governments. It is being used to analyse social media trends to formulate election strategy, evaluate meteorological data to predict the weather or even to analyse retail data to drive more sales.
SP Jain's one-of-a-kind professional program in Big Data & Visual Analytics (BDVA) enables students to develop a thorough understanding of Data Analysis, rapidly adapt to the changing role of Information Sciences and bring in creative solutions to tackle the challenges that arise in modern business.
There is real value that can be extracted from analysing data and as a Big Data specialist, you can help organisations:
Develop better strategies, improve operational efficiencies, reduce costs, and terminate risks

Make information transparent and usable at much higher frequencies

Enable the collection of more accurate and detailed performance information on products, services, and therefore, expose variability and boost performance

Allow finer segmentation of customers and enable customisation of products and services

Help in the development of the next generation of products and services
We offer an intellectually stimulating classroom environment steered by front-runners in business and academia who nurture participants to initiate, develop, and launch ideas. These include industry experts, business leaders, visionary thinkers, innovators, strategists, researchers, entrepreneurs, pioneers, and executives who have been the key enablers of innovation at leading multinational organisations.
In the last six years of our short but checkered thirteen-year-old history, our School and programs have been ranked by three of the world's top four business school rankings – Forbes, Financial Times, and The Economist. In each of these rankings, we are the youngest school featured – an accomplishment we attribute to our unique and innovative model of business education.
A unique feature of the program is that it uses an advanced Blended Model of Learning to equip students to study and develop their skills in Big Data and Analytics, without interrupting their careers. The program duration includes:
237 hours of online lessons
238 hours of face-to-face lessons over Sundays (8 hours)
ONLINE LESSONS

:
It is believed that the discipline of online learning enhances learning agility and better retention of fundamentals since the students learn at a pace that suits them. With access to interactive tools such as discussion boards, blogs, multimedia lessons, journals, and quizzes, the Online Learning helps the students learn new topics from the convenience of their homes. This section of the program can be completed by the student anytime during the week, according to their preference.
FACE-TO-FACE LESSONS

:
Online lessons are supplemented by weekend Classroom Lessons at our Learning Centres in Mumbai, Bangalore, and Delhi. The face-to-face lessons build the gap between theoretical knowledge and practical application of the technology. Set within the traditional definitions of a classroom, participants are exposed to specialists and experts in Big Data and Data Analysis. These include both world-class professors and industry leaders who have predominantly worked in the Big Data space.
With thorough instructor-driven learning, online and classroom discussions, and in-depth industry analysis designed to instill rigour, knowledge, and real-world understanding of the technologies, students strengthen their ability to harness the best of both worlds, establishing a strong expertise in Big Data and Data Analysis.
The program is truly your gateway to exploring, analysing and unravelling the complex, unstructured data-driven world. The program kicks off with 10 core courses that build a strong foundation for the second stage of the program which incorporates more in-depth and application-based learning.
Given the need for specialist knowledge, we provide a range of courses in cutting-edge topics like data mining, machine learning, visualization techniques, predictive modelling, and statistics.
On completion of the program students would have learned to apply quantitative modelling and data analysis techniques to solve real-world business problems, successfully present results using data visualization techniques, demonstrate knowledge of statistical data analysis techniques utilised in business decision-making, apply principles of Data Science to the analysis of business problems, use data mining software to solve real-world problems and employ cutting-edge tools and technologies to analyse Big Data.
PROGRAM CURRICULUM
The program incorporates a hands-on approach with emphasis on real-world problem-solving and extensive interaction with the industry.
MODULE 1
Statistics & Mathematics for Data Science
Foundation in Python & R
MODULE 2
Algorithms
Linux & Cloud Computing
Concepts in RDBMS, MySQL, SQL
MODULE 3
Introduction to Big Data - Apache, Hadoop, Apache Spark on AWS
Introduction to Machine Learning
MODULE 4
Business Processors Management (Industries Case Studies)- Retail FMCG, Healthcare, Pharmacy, BFSI
Introduction to Proprietary Analytics Software – SAS, IBM -WATSON, SAP
MODULE 5
Deep learning with tensor flow on Spark
MODULE 6
Tableau Software
Virtual Reality / Augmented Reality
Jarvis and Artificial Intelligence
MODULE 7
Internet of Things
Advance topics in machine learning (Perceptron, Ensemble learning)
Data Mining
Algorithmic training
MODULE 8
The program equips students to fill the need for sophisticated expertise in varied domains such as IT, Consulting, BFSI, Telecom and Media, and in specialisations such as data mining, data modelling, data architecture, extraction, transformation, loading development and business intelligence development. The acquired techniques are essentially required for roles such as Data Scientists, Analysts, Developers and Consultants.
S P Jain offers an intellectually stimulating classroom environment steered by front-runners in business and academia who nurture participants to initiate, develop and launch ideas. These include industry experts, business leaders, visionary thinkers, innovators, strategists, researchers, entrepreneurs, pioneers and executives who have been the key enablers of technology innovation at leading multinatonal organisations.
Professor Mahendra Mehta
PhD – Electrical (IIT Bombay)
Area of Expertise: R
Professor Satish Patil
PhD (University of Minnesota); B.Tech, EEP - Business Analytics and Intelligence (IIM, Bangalore)
Areas of Expertise: Machine Learning,Statistics
Professor Amitabha Sinha
MS (IIT,Illinois,Chicago,US),B Tech (IIT Delhi),EPGP (IIM Bangalore)
Areas of Expertise: Machine Learning, Deep Learning in Data Science
Professor Anand Chitipothu
M.Tech (IISc); B.E
Area of Expertise: PYTHON
Professor Anupam Mondal
Phd Scholar (NTU Singapore); M.Tech; B.Tech (Jadavpur University)
Area of Expertise: Text Mining
Professor Debashis Guha
Ph.D (Columbia University); B.E (IIT, Kharagpur)
Area of Expertise: Advanced Machine Learning
Professor Dipankar Das
Ph.D; B.E
Area of Expertise: NLP
Professor Kalyan Roy
M Stat; B Stat (ISI Calcutta)
Areas of Expertise: Advanced Statistics, Data Mining
Professor Nikhil Gujar
M.L (UniSA); MBA (NITIE); B.Tech (IIT Bombay)
Areas of Expertise: Data Structure, Algorithm
Professor Narasimha Karumanchi
MS (IIT Bombay)
Areas of Expertise: Data Structure & Algorithm (Python)
Professor Rammohan Mulaapudi
MS (IIT Bombay)
Areas of Expertise: Distributed Computing, HADOOP, Apache SPARK
Professor Raghavshyam (Shaam) Ramamurthy
MBA (Syracuse University)
Area of Expertise: Visualization
Prof. Srivatsa Srinath
MBA (IIM, Bangalore), MS (Penn State University), B.Tech (IIT, Madras)
Area of Expertise: Machine Learning
Prof. Sidharth Ramachandran
MBA (IIM, Kozhikode); B.Tech (IIT, Roorkee)
Areas of Expertise: SPARK, HADOOP
Professor Sunil D Lakdawala
PhD (Yale University); M.Sc.(IIT Bombay)
Area of Expertise: Data Warehousing
Professor Yogesh Parte
PhD (Applied Mathematics) France; M.Sc (IISc) Bangalore; B.E (Pune University)
Areas of Expertise: Mathematics, Machine Learning,Time Series
To apply for the Data Science & Visual Analytics, you must* have:
An undergraduate/postgraduate degree in a discipline with a strong quantitative component like: Engineering (any discipline), Mathematics, Physics, Statistics, Economics or Commerce
Two or more years of relevant work experience is strongly preferred
*Minimum eligibility criteria may be waived for exceptionally qualified candidates.
Final selection of candidates will be on the basis of their performance in an aptitude test and a personal interview (Aptitude Test + Evaluation Fee: INR 3,000).
This is a very intense program and will require full concentration on all topics covered by specialists in a short time thus, each candidate will be assessed comprehensively to determine his/her eligibility for the program. Candidates will be evaluated based on their in-depth scientific knowledge, analytical skills and computational knowledge and expertise.
Total Tuition Fee: INR 480,000 (plus GST)
The tuition fee must be paid in the following instalments:
25% within 7 days of receipt of Offer of Admission
75% before 2 weeks of course commencement
Admissions are open to our December 2017 intake.
Learn the key information technologies that are used to analyse Big Data, uncover the answer to the toughest of business challenges, discover patterns and pursue breakthrough ideas in today's ever-changing businesses scenarios.

Start at SP Jain.

The SP Jain Big Data & Visual Analytics is also offered in Full-Time format. Click Here to know more.