Prof. Chitla Sudheer Reddy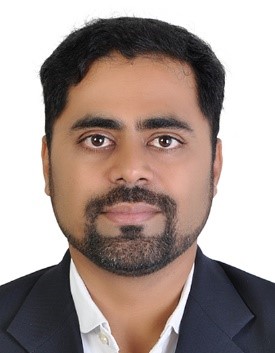 Education
Post Graduate Masters in Maritime Law, University of Southampton – UK
Master Mariner (Foreign Going) – Maritime and Coast Guard Agency, UK.
Member of Institute of Chartered Ship Brokers.
Subjects taught/student project mentor
SP Jain GMBA 2017-18 – Law & Best Practices Supply Chain Management.
National Search & Rescue Centre /Professor /Search & Rescue Oct 2018
Academic experience
MASTER'S IN MARITIME LAW
MASTER MARINER – FOREIGN GOING
Subjects Taught - LAW AND BEST PRACTICES – SUPPLY CHAIN MANAGEMENT GMBA
Expert Witness / Mediator in Emirates Maritime Arbitration Centre (EMAC)
Corporate experience
My past experience includes sailing worldwide on Oil/Chemical tankers in all the ranks including Master-in-Command carrying out various responsibilities on board Merchant vessels for Safety/Quality and Risk Assessment. Thereafter, I served as a Branch Manager for a Marine Surveying / Consultancy Firm based in UAE for over three years and now serve as a Managing Partner of Triton Maritime FZC, a Marine/Legal Consultancy firm based in UAE, extending services to the Marine Insurance Industry and engaged in Mediation/Alternate Dispute Resolution in matters of dispute.
Research Interests
Prevention of Sub-standard Surveys – A liability regime for Classification Societies
Conference presentations
Article for Marine Indemnity & Protection Club on pollution caused by Motor vessel Prestige in Spain.
Memberships
Institute of Chartered Ship Brokers
Associate Fellow of Nautical Institute
Media Appearances & Coverage - NIL
Awards & Recognition
All India Best Cadet in National Cadet Corps - 1997