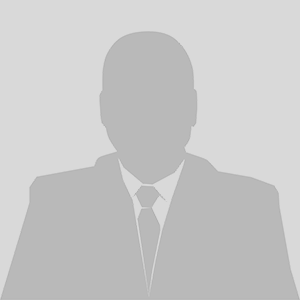 Education
PhD, Chair of Marketing and Entrepreneurship, Faculty of Business Administration, Technical University Berlin, Germany, 2010
MBA, LUMS (Lahore University of Management Sciences), Pakistan, 2004
MSc Industrial Engineering, Asian Institute of Technology Bangkok, Thailand, 1994
BSc, University of Engineering and Technology, Lahore, 1990

Subject Taught/ Student Project Mentor
EntrepreneurshipTechnology
Academic experience
Director, Centre for Entrepreneurship, IBA Karachi, 2010
Department of Marketing, Technical University of Berlin, 2007 to 2010
Global Production Management Programme at Technical University Berlin, Germany, Since 2007, Visiting Faculty
SP Jain School of Management Dubai Campus, Since 2008
Toulouse Business School France, 2009 Visiting Faculty
GIFT Business School Pakistan, 2004 to 2006
Kempten University, Business School 2014.15 and 2016 Visiting Faculty
University of Mary Washington, Fredericksburg, Virginia, 2004 - present
Texas A & M University System (PVAMU), Prairie View, Texas 2002 - 2004
Advanced Systems International (ASI), Houston, Texas, 2000 – 2002
University of Houston, Downtown Campus, Houston, Texas,1997 – 2000
Benedict College, Columbia, South Carolina, 1995 – 1997
University of Cambridge, Cambridge, England, 1994 – 1996
Jackson State University, Jackson, Mississippi1990 – 1993
The impact of various entrepreneurial interventions during the business plan competition on the entrepreneur identity aspirations of participants Muhammad Shahid Qureshi, Saadat Saeed and Syed Waleed Mehmood Wasti. Journal of Global Entrepreneurship Research © Qureshi et al. 2016
SOCIAL NETWORK STRUCTURES OF NASCENT ENTREPRENEURS: AN EXPLORATORY STUDY OF ADVISOR NETWORKS IN MENA COUNTRIES" for the volume on Entrepreneurial Process and Social Networks: A Dynamic Perspective by Mian Sarfraz and Shahid Qureshi July, 2016. Edward Elger Publishing.
An Exploratory Study of Entrepreneurial Centers in Pakistan: An Untapped Market Opportunity: Papers accepted for publication at IBT-Journal of Business Studies. An HEC Y category Journal of IBT, Institute of Business & Technology, Karachi, Pakistan
An In-depth study of the effectiveness of the existing university business incubator (UBI) in Pakistan. Vol 5, Number 2, Global Management Journal for Academic & Corporate Studies (GMJACS) 2015. Subeika Rizvi, Faryal Salman and Dr. Shahid Qureshi.
KoldKraft Pakistan, Asian Journal of Management Cases Volume 12 Issue 1 AJMC LUMS March 2015.
Impact of effectuation on intentions to start a business. Jan 2015, Business Review, IBA Karachi. Dr. Shahid and Fawad.
The New Entrepreneurial Leader: Developing socially, ethically, economically and environmentally sensitive leaders: A literature review of recent trends from three leading writers IBA Review 2013
Framework for the Assessment of an Entrepreneurial Orientation of the University, Science International, 2014
Promoting innovation in the MENA region: the role of social norms and individual factors in entrepreneurial networks, Int. Journal of Business and Globalisation, Vol. 11, No. 4, 2013 413, Copyright © 2013 Inderscience Enterprises Ltd.
Shahid Qureshi, Jan Kratzer, An Investigation of Antecedents and Outcomes of Marketing Capabilities in Entrepreneurial Firms: An Empirical Study of Small Technology-Based Firms in Germany, Journal of Small Business and Entrepreneurship JSBE, March 2010.