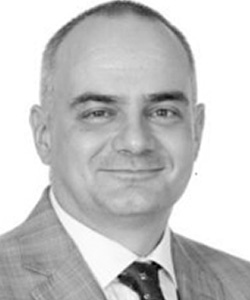 ADJUNCT FACULTY
(Part Time)
Education
Executive MBA, INSEAD (2013)
Bachelor of Science in Physics and Mathematics ,Honors Program,Illinois Benedictine College, Lisle IL, USA, May 1990
Subject Taught/ Student Project Mentor
Decision Making & Analytical Reasoning


Decison Making
Academic experience
Visiting Faculty at S P Jain School of Global Management
Guest lecturing for MBA courses at INSEAD
Faculty at Executive education courses at INSEAD
International MBA (IMBA) program at Thammasat University in Bangkok
Corporate Experience
Managing Director, Head of Business Strategy,Asianomics, Jan 2014 – Mar 2015
Head of Equity Products, Asia Pacific Markit, May 2013- Dec 2013
Co-Head of Asia Pacific Research, Managing Director,Daiwa Capital Markets, April 2011- Nov 2012
Global Head of Quantitative Research, Hong Kong, Jan 2010 – Jan 2011,CLSA Asia Pacific Markets, Jan 2002-Jan 2011
Managing Director – Head of Research, CLSA/Calyon Japan, Dec 2008- Dec 2009
Head of HK/China Product, CLSA Hong Kong, August 2007-Nov 2008
Country Head, CLSA Securities Malaysia, August 2005-July 2007
Risk & Trading Strategist, CLSA Ltd, Hong Kong & Japan, Jan 2002-July 2005
Head of Regional Quantitative Research,Nomura International (HK) Ltd, February 1999-September 2001
Conferences -
Speaker at a variety of industry conferences and internal meetings, for companies including CLSA, Blackrock, Employees' Provident Fund (of Malaysia,) T.Rowe Price, E-Funds
Research Activities
Cooperation with a number of faculty from different departments on projects and research, including work leading to publication, such as 'Unpacking the Future: A nudge
Other professional activities
Visiting Fellow at INSEAD's Center for Decision Making and Risk Analysis, engaging in research and academic study in behavioural topics as relates to finance.
Member of various FTSE market advisory committees, including at various times deputy chair of both the Asia and country classification committees, chair of the industry classification committee, and member of the global policy group that advises and recommends on all major index issues.
Board member for CQAsia, the Asian branch of the Chicago Quantitative Alliance (CQA.) CQA is a select group of global market practitioners with a quantitative focus. There is a waiting list for the set number of positions and membership is by invitation only.
Judge for the Asian regional round of the Global Social Venture Competition, run by the Haas School of Business (UC Berkeley) and Thammasat University's IMBA Program.