SP Jain School of Global Management has been named as one of the '101 Fabulous Global Educational Institutions' at the 2019 World Education Congress held at the Taj Lands End in Mumbai, India on July 4, 2019.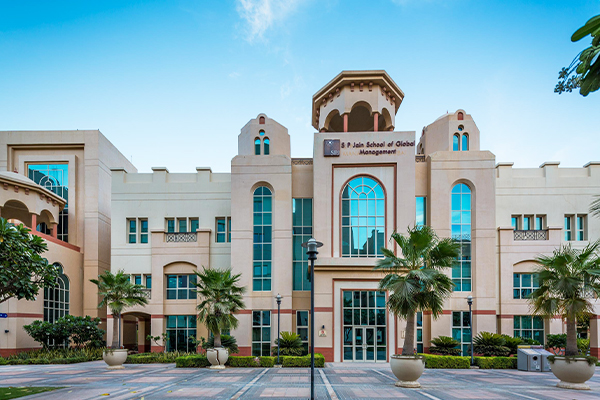 SP Jain's Dubai campus
The '101 Fabulous Global Educational Institutions' list is based on intense research and the process is undertaken by the research cell which consists of Post Graduates in History & Management with over five years of research experience post their studies. The research cell produces a shortlist of individuals who are doing extraordinary work and track the record of their achievements. The shortlist is then reviewed by a jury comprising senior professionals from across the globe.
SP Jain has been recognised based on holistic criteria considering its academic initiatives as well as its ethics, future orientation, sustainable education, evaluation approach and human touch.
Professor Christopher Abraham, Professor and Head of Campus (Dubai), SP Jain, shares, "This is an exemplary achievement of SP Jain to be truly recognised in the international arena. Our strong commitment to innovation in business education sets us apart from other institutions." He adds, "The award recognises the exceptional work done by SP Jain in promoting the concept of global intelligence and preparing professionals for a globalised world."
SP Jain relentlessly strives to reimagine business education and offers innovative courses at its campuses in Dubai, Mumbai, Singapore and Sydney. Year after year, our efforts have been recognised by highly regarded global rankings that include Times Higher Education-Wall Street Journal, Forbes, Financial Times and The Economist.