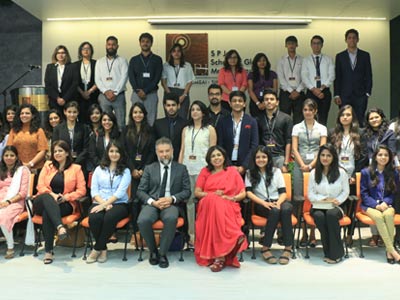 On the 17th of October 2016, S P Jain embarked on a new milestone with the start of its first batch of Masters in Global Luxury Goods and Services Management in collaboration with MIP- Politecnico Di Milano Graduate School of Business, at S P Jain's Mumbai Campus.

An academic tie between the two prestigious business schools was made, based on the shared belief that tomorrow's market leaders in luxury management must have a global reach and knowledge. As an emerging market, India has become the prime destination for luxury brands, which is the key driver behind this course.

The student orientation program was held to acquaint the students with the academic aspects as well as what is expected of them in the light of the curriculum. Attended by both students and parents, the ceremony was hosted by Miss Soumya Shetty, and it began with the traditional Indian ceremony of lighting of the lamp by the course directors - Dr. Radhika Narayanan, S.P. Jain and Dr. Alessandro Brun, MIP and two student body representatives.