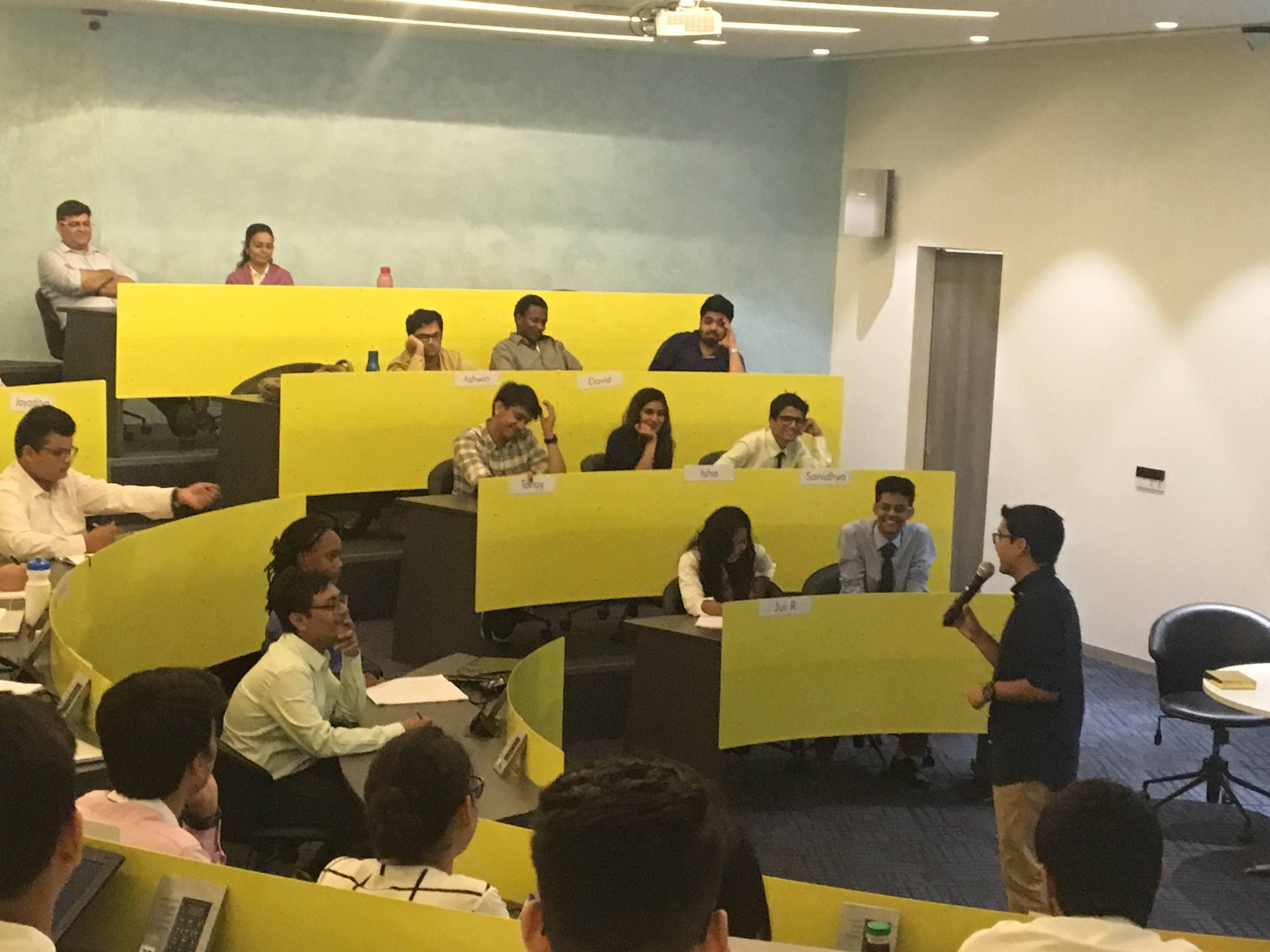 Deepak Ramola, an enthusiastic life skill educator, conducted a session with the Mumbai BBA batch on the 7th of October. Deepak came to this event with a handful of lessons to share through the means of extremely intriguing stories inspired from real life experiences he had during his visit to Syria.

He began the lecture with a brief introduction on how a lesson from his mother is what lead to a life changing journey of inspiring over forty-thousand students. Many of these students were autistic and specially-abled, which only fuelled his desire and passion towards motivating people all around him.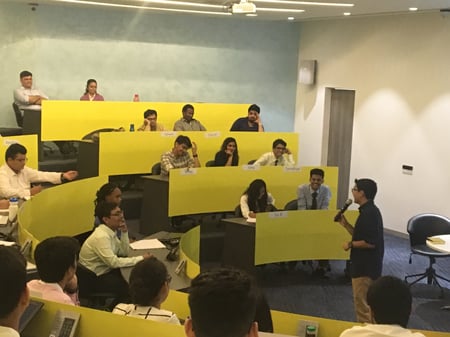 Deepak explained how all the six-billion people of this world have their individual stories that deserve to be shared, and how his goal was to collect as many morals as he could gather and share them with the world.

In an experiment later, he asked all the students to list ten things dear to them which they would carry with them in case of a fire in their house. He then repeated the activity with lesser time to decide and lesser items to grab. This went on till he finally asked the students to pick just one item within a time of ten seconds. This is how he explained the hardships of the refugees who have to evacuate and let go of all their personal belongings.

He gave the batch seven life lessons to implement in their lives. "Never give up just because you don't want to. One could either take the pain and grief from an experience and become a shrewd soul, or give happiness to the world.", Deepak said. It was a caring refugee in Germany, whose four-year-old son was shot by ISIS, who told him this.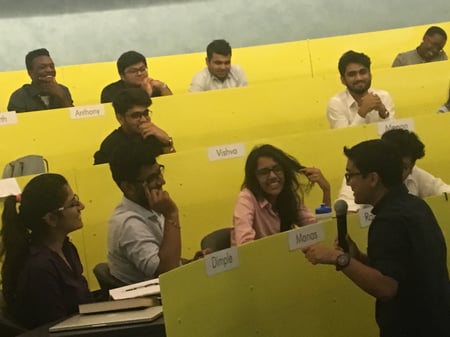 He also gave each student a deflated balloon and asked them to fill it without using their hands. In the middle of this impossible feat and a lot of chaos, Deepak said "Resource means nothing if you take away its accessibility". Following this, and with a lot of other real life examples, the lecture neared its end.

He concluded his talk by mentioning how ideas can shape the world and what roles these life skills play in the life of an individual. He encouraged the students to implement these lessons and share the knowledge, and to learn from others' mistakes to create their own story.
"It was a refreshing experience. The stories were very touching and had morals we should all take from." -BBA Student, Mumbai Campus